UK General Election Constituency Betting: Gain these ten Labour seats and a Tory majority is on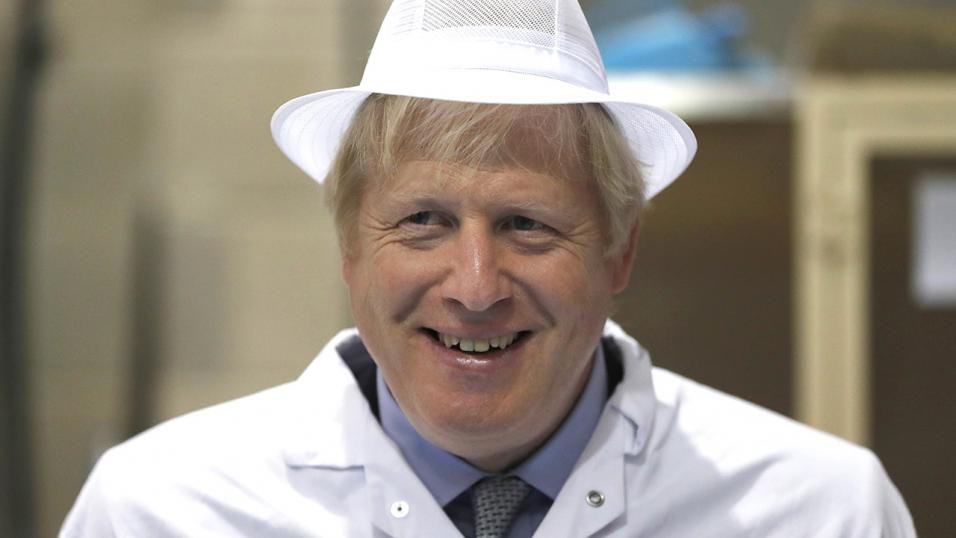 Will Boris make the gains he needs to get a majority?
The following seats are ranked 21-50 by majority on the Tory list of Labour-held targets. Paul Krishnamurty analyses the specifics of each race...
"Stoke-on-Trent North has swung 14% from Lab-Con since 2005 (compared to 2.5% nationally) and polls imply that trend has further to run."
Derby North
Click here for latest live odds
While Derby North is down in 21st place among their Labour-held targets, the Tories will be very confident of victory now that Chris Williamson is standing as an Independent. The controversial left-wing Labour MP - suspended following his response to the party's anti-semitism crisis - is bound to split the anti-Tory vote in a Leave-voting marginal where they can ill afford to lose anyone. Banker material.
High Peak
Click here for latest live odds
This was arguably Labour's best result in 2017, probably in reaction to Brexit. High Peak wasn't even close in 2010 or 2015 and few predicted Ruth George would be elected on a 7% swing. At 51/49 to Leave, this is more Remain than most constituencies and it seems that segment united around Labour. A repeat will require quite a tactical effort given today's different national picture and a solid core Tory vote. Labour did, however, make 12 net gains at the 2019 council elections.
Battersea
Click here for latest live odds
Battersea's electoral fate probably depends on the scale of Lib Dem surge in London and ability of Remainers to co-ordinate tactics. A huge 78% voted to Remain and that doubtless inspired the 10% swing to elect Marsha de Cordova. This electorate is much younger than most and therefore far from fertile Tory ground, although latest polls show their share holding up in London. Hard to call.
Wakefield
Click here for latest live odds
Events here in 2017 perfectly illustrate why this election is so unpredictable. That, too, was billed a 'Brexit election'. This working-class Yorkshire seat voted 63% to Leave. Yet despite being a vocal, arch-Remainer, Mary Creagh still secured 50%. Her 2,176 majority appears extremely vulnerable but perhaps Creagh and Labour's core is strong and the presence of the Brexit Party could complicate matters.
Wolverhampton South-West
Click here for latest live odds
Whereas the party split in most constituencies has changed to dramatic effect, especially since Brexit, this one bucks the trend. The Tories won 40% even in their disastrous, worst-ever 1997 election, but only peaked at 44% in 2017 despite winning their highest national share since 1983. A large 23% of the population are under 35 and the same number are Asian - a combination that probably limits their potential advance. Very much around the line where victory would imply the Tories are on course for an overall majority.
Wrexham
Click here for latest live odds
The Tories are currently odds-on favourites here, despite Wrexham never electing a Conservative for either Westminster or the Welsh Assembly. Ian Lucas never came under any threat until 2015 but he's standing down and a majority below 2,000 will be hard to sustain in this 58/42 Leave seat. Plaid Cymru have stood aside for the Lib Dems, who have historic strength here. The result probably hinges on theirs and the Brexit Party's performance.
Stoke-on-Trent North
Click here for latest live odds
As the most pro-Leave city in the country, Stoke-on-Trent is a prime Tory target and this 72% Leave constituency deserves a higher ranking than 27th on their Labour list. It has swung 14% from Lab-Con since 2005 (compared to 2.5% nationally) and polls imply that trend has further to run. The big-two shared over 96% of the vote in 2017 so any notable rise from the Lib Dems or Brexit Party would have a significant effect.
Dewsbury
Click here for latest live odds
Another Leave-voting (57%) Yorkshire seat that defied expectations of Brexit dominating everything in 2017, as Paula Sheriff increased her majority with a 1.5% swing against the Tories. Sheriff took centre-stage when attacking Boris Johnson in parliament over weaponised language such as the 'Surrender Act', which she blames for repeated death threats. While it isn't clear how that will play out in a constituency with a history of racial tensions, Dewsbury isn't a straightforward Tory gain.
Vale of Clwyd
Click here for latest live odds
This was one of Labour's most impressive results in 2017, as Chris Ruane regained it from James Davies, riding the wave of a remarkable comeback by the party in Wales during the campaign. The same pair do battle for a third time and Ruane will need a similar late surge to defy the betting. It voted 57-43 to Leave but a plus for Labour is that their repeat candidate Ann Jones has won every Assembly race.
East Lothian
Click here for latest live odds
Although 30th in numerical terms among Labour-held seats, there are at least fifty better Tory targets. They start in third place, doubtless boosted last time by the Ruth Davison effect, for a seat they've never won and which voted 65% for Remain. East Lothian is strongly Unionist (62-38 against independence in the 2014 referendum), so Labour have a good chance of defying the SNP.
For more tips and insight on the Election, check out the Politics...Only Bettor podcast, where Paul joins Betfair trader Joe Lee and The Sun on Sunday's political correspondent Ryan Sabey to discuss all the latest from the campaign trail and the Betfair markets
Follow Paul on Twitter and check out his website, Political Gambler.
Discover the latest articles
Read past articles