General Election Live Blog: Jo Swinson loses her seat as big names fall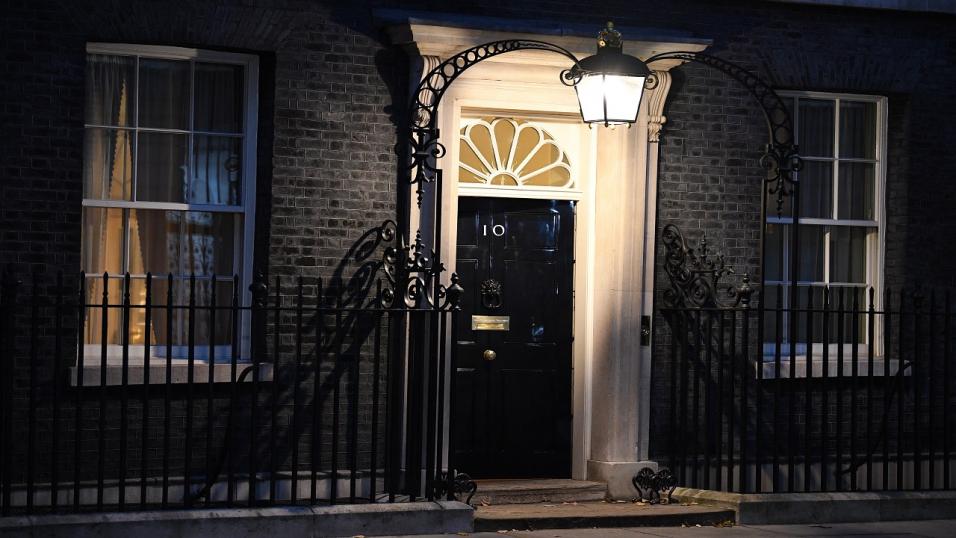 Who will be in Number 10 Downing Street come December 13?
Polls are closed and it was a resounding victory for the Conservatives...our politics columnist Paul Krishnamurty was across all the developments here in our live blog, which ran through the night...
"Laura Pidcock's career has gone into dramatic reverse. The North West Durham MP was among the front-runners to succeed Jeremy Corbyn and a very strong candidate for deputy."
Friday (December 13th) - 09:30 - Next Leader odds updated
Update from the Betfair PR team on the key post-Election markets...
Betfair Exchange spokesman Sam Rosbottom said: "After a disastrous night for Jeremy Corbyn and an equally disappointing night for the leader of the Lib Dems, Jo Swinson, who lost her seat, punters are already clear with who they think will step up as leaders.
"Corbyn has already explained that he won't be leading the Labour party at the next election, and overnight Kier Starmer shot into the 13/8 odds-on favourite to become their new leader.
"One of the big casualties of the evening was Jo Swinson, the Lib Dem leader, who lost her seat in East Dunbartonshire. The early favourite to take over from her as leader is Ed Davey at odds of 8/13, while Layla Moran is closely behind him in the betting at 8/11.
"Now that the Prime Minister has a majority, focus will turn on how and when he will 'Get Brexit Done', with punters heavily backing a Meaningful Vote to pass in 2019 overnight into 2/5, but now those odds have drifted out to 6/4, suggesting bettors now aren't as confident that Johnson will get his deal passed by the end of the year."
Friday (December 13th) - 04:00: Jo Swinson loses her seat as big names fall
The exit poll is proving once again to be impressively accurate. Despite the odd inevitable blip, the original prediction has barely moved after hundreds of results. Here's the latest.
CON 365
LAB 196
SNP 52
LD 13
The results are catastrophic for the Labour Party, whilst the Lib Dems have lost their leader. In one of the stories of the night, Jo Swinson lost by 149 votes to the SNP's Amy Callaghan.
Elsewhere rising Labour star Laura Pidcock's career has gone into dramatic reverse. The North West Durham MP was among the front-runners to succeed Jeremy Corbyn and a very strong candidate for deputy. A 10.8% swing to the Conservatives however, makes her Labour's most significant casualty so far.
Caroline Flint and Mary Creagh also both lost in Yorkshire, while another story-of-the-night came in Sedgefield. Tony Blair's former seat went Conservative on a stunning 12.8% swing.
Regarding the leadership, Corbyn confirmed in his acceptance speech that he would not contest another election as Labour leader but would oversee a period of reflection. Keir Starmer is 3.1511/5 to succeed him.
In Northern Ireland, DUP leader Nigel Dodds has lost North Belfast to Sinn Fein's John Finucane. The election is not going well for the DUP, who also lost South Belfast and failed to pick up North Down.
Thursday (December 12th) - 22:30: Exit poll predicts a Tory landslide
For the third straight election, the exit poll commissioned by all the major TV companies has defied expectations and blown up the betting markets. Here's their projection for the main parties.
CONSERVATIVE 368
LABOUR 191
SNP 55
LIB DEM 13
Almost instantly, the odds about a Conservative Majority crashed from 1.351/3 to 1.041/25. With an hour until the first result is officially declared, 340 or more Conservative seats is a mere 1.081/12 chance.
Could it be wrong? Well, we only have a small sample of exit polls to work from, so perhaps the model is less perfect than suggested in 2017. However there is no mood music suggesting the result is anything other than dire for Labour.
Nevertheless there is around a 20 margin of error into that poll, so be wary of backing very short odds about the exact bands.
360-369 Conservative seats is trading at 2.5 following the #GE19 Exit poll.

Big odds available about alternative bands either side if you think the poll is wrong.https://t.co/Q9NgUEnpbA pic.twitter.com/M5R9AIQVbc

? Betfair Exchange (@BetfairExchange) December 12, 2019
One further word of caution. The SNP projection seems at odds with such a big Tory win, given the latter already hold 13 seats and were polling well enough in Scotland. It would be an amazing result - possible but not obvious.
Thursday (December 12th) - 17:30: How to follow tonight's results and in-play betting
The odds about a Conservative Majority are drifting - to 1.584/7 at the time of writing - but if the last two elections are a guide, we should take little notice of market signals whilst the polls are still open. On both occasions the BBC Exit Poll - announced at 10pm - blew the betting wide open.
BBC exit poll has fared well in recent elections
In 2015, a Conservative majority traded around 30.029/1 amid near-universal expectation of a hung parliament. When the exit poll pointed to them falling slightly short, almost everyone said that was a wild overestimate of their advance. Paddy Ashdown and Alastair Campbell promised to eat their hats.
As it transpired, the exit poll underestimated the Tories by 15 seats.
Likewise when the exit poll projected a hung parliament in 2017, the next hour or so saw one pundit after another deriding the BBC estimate of merely 314 seats. A Tory majority remained odds-on. The Tories were underestimated again, but only by four seats and in effect a few hundred votes.
Given that superb prediction last time, I suspect the market will very strongly back the exit poll tonight.
I'll be live-tweeting via the @BetfairExchange feed from 9pm and updating this blog as the results come in, noting particularly important constituencies and betting implications. Check out this very useful list of the constituencies with declaration time alongside the latest Yougov MRP numbers.
I have combined the YouGov MRP estimates for GB constituencies with the PA estimated declaration times.#GeneralElection2019 #GE2019 #GE2019datahttps://t.co/yaAcbjM4Z4

? Anthony B. Masters (@anthonybmasters) December 10, 2019
Their estimate was 339 Conservative seats, so we will soon have good indicators for whether they're on course to over or underperform that mark.
Don't over-react to early Labour losses
Beware, however, early over-reactions. Vast disparities in regional swing, and between seats with different demographics are expected. What might be good for one party in one region may not apply elsewhere.
The strongly pro-Leave North-East will declare first, so expect Labour to go backwards. It is easy to see a narrative emerging in the first hour of Labour meltdown.
That dynamic occurred in the last two rounds of local elections. In May, it caused the Tory seats line to be matched at 1.11/10, only to fall 500 seats short once the rest of the country had declared.
Although neither Swindon seat is likely to change hands, they usually offer a good early barometer. 'North' declares around midnight, with the more competitive 'South' at around 01.10am. Watch the swing closely as it tends to reflect the national average. A swing of around 2.5% to the Tories would put them in majority territory.
The first two really important seats to note will declare around 1am - Darlington and Workington. Both are among the 39 Tory gains I predicted yesterday. Win both and they're on for a majority. Lose both and I reckon we're looking at a hung parliament.
Thursday (December 12th) - 11:45: Are turnout rumours behind this morning's dramatic market moves?
Happy election day! Or should that be days, given the all-nighter ahead? Polling stations are open, votes being cast, assumptions being made about how they are being cast. Betfair's array of election markets have been turned in play and are already swinging wildly.
I awoke to see a gamble on No Overall Majority gathering steam. The odds apparently went well below 3.02/1 but it has since drifted back out to 4.3100/30 (higher than where I left it in the early hours). Before trying to explain or understand that, here's the final polls as released last night.
Final polls*

BMG
Con 41, Lab 32, LD14

ComRes
Con 41, Lab 36, LD12

ICM
Con 42, Lab 36, LD12

Opinium
Con 45, Lab 33, LD12

Panelbase
Con 43, Lab 34, LD11

NCP
Con 43, Lab 33, LD12

Kantar
Con 44, Lab 32, LD12

Deltapoll
Con 45, Lab 35, LD10

YouGov
Con 43, Lab 34, LD12

? Matthew Goodwin (@GoodwinMJ) December 11, 2019
All pretty much within the range, with Labour doing slightly better than at the weekend. They don't explain this morning's betting moves.
I suspect they were due to social media talk of queues of polling stations. It is widely assumed that Labour benefit from a higher turnout and have a far superior ground game to get the vote out. These are certainly signals to follow closely.
In 2017, there was similar anecdotal evidence of high turnout, which later turned out to be true and did prevent a Tory majority. Note, however, that the betting didn't catch up until the BBC exit poll was published at 10pm. At this stage it is being driven more by speculation than knowledge.
I suspect that will be the case again, and must caution against reading too much into early market moves. We have seen massive volatility in these markets in one recent election after another, often based on completely false assumptions. In 2015, there was no inkling of the Tory majority from the betting signals.
I should also add that higher turnout doesn't always help Labour, Liberals and Remainers. In 1992, John Major achieved the highest vote share ever due to a spiked turnout. Brexit was also driven by differential turnout.
Nevertheless after 2017, and in light of much greater engagement among younger cohorts of voters who tend to be more liberal, I still hold to the view that a high turnout helps Labour. Let's see if it materialises.
Wednesday (December 11th) - 17:30: More polls suggest Labour are closing the gap
Every election has one polling firm that consistently bucks the trends with outlier figures. In 2017, it was Survation, whose chief Damian Lyons was literally mocked for predicting a hung parliament on primetime BBC. Lyons, famously, had the last laugh.
Westminster voting intention:

CON: 45% (-1)
LAB: 33% (+2)
LDEM: 12% (-1)

via @OpiniumResearch, 10 - 11 Dec
Chgs. w/ 06 Dec

See more:https://t.co/m1hoBpI81D

? Britain Elects (@britainelects) December 11, 2019
Opinium are this year's firm. Ten days ago they recorded a 19% Conservative lead. On Saturday it was still 15%. Now, while others have that lead well within single figures, they rate the Tories 12% up. That would enable them to easily surpass the seat totals projected by the MRP surveys mentioned earlier.
There are doubtless many more polls to come in the hours ahead so we'll see how they compare. The fact the Tory lead has fallen 3% since Saturday, however, is already a notable trend, in line with the tightening recorded by others. Survation have also published an interesting constituency poll for Stockton South.
Stockton South, constituency voting intention:

CON: 46% (-1)
LAB: 43% (-5)
BREX: 7% (+7)
LDEM: 3% (+1)

via @Survation, 09 Dec
Chgs. w/ GE2017https://t.co/VGZ5ySWp7p

? Britain Elects (@britainelects) December 11, 2019
Whilst this result is in line with my seat predictions published earlier today - Stockton South was ranked ninth among Labour-held Tory targets and I've backed the Tories at 4/5 via the Sportsbook - a 2.5% swing since 2017 is nothing for the blues to get excited about.
I expected twice that level of swing in a Northern, Leave seat of this nature. It doesn't alter my prediction of 342 Tory seats but makes me think it is likelier to fall short than go higher.
Nevertheless confidence behind the Tories getting a majority, reduced or otherwise, has risen today. It is currently available to back at 1.422/5 (70%), compared to 3.613/5 (28%) about No Overall Majority.
Wednesday (December 11th) - 10:30: Election on a knife-edge as surveys show Tory majority falling
The odds about a Tory majority have lengthened significantly over the past 24 hours, in light of three new comprehensive 'MRP' surveys. The odds about No Overall Majority have shortened from 5.39/2 (19%) to 3.55/2 (28%).
All show Boris Johnson on course for a majority but the projected size of it has fallen during the campaign. Labour activists now sense an opportunity to prevent one altogether with a late surge of campaigning.
First on Monday Datapraxis projected 344 Conservative seats in their model. Then last night FocalData and Yougov published projections of 337 and 339 respectively. The latter is down 20 from a fortnight ago.
Here it is. Yougov MRP has Tories on 339, majority of 28 https://t.co/l4vktJnIzc

? Political Gambler (@paulmotty) December 10, 2019
For those who find 10pm just too late for your MRP fix, @focaldataHQ is very excited to give our official MRP estimates for #GE2019

Con - 337 seats / 42.0% vote share
Lab - 235 / 33.8%
SNP - 41 / 3.2%
LD - 14 / 13.5%
Plaid - 3 / 0.5%
Green - 1 / 2.8%
Brexit Party - 0 / 3%

1/n

? focaldata (@focaldataHQ) December 10, 2019
Whilst it is notable how close these estimates are (and exactly in the range I expected), this is anything but a predictable situation. Yougov estimate a range of possibilities between 311 and 367 Tory seats - the first is a hung parliament and probably minority Labour administration, the second equates to the biggest Tory majority since Thatcher.
BXP supporters will play a pivotal role
The great unknown, as it was many weeks ago, is tactical voting or late switching from minor parties. The are dozens of marginals polling within the margin of error or where the Brexit Party is still achieving more than 5%. A late surge among them to Boris Johnson could prove decisive.
Likewise there are plenty of seats where the Lib Dem share outweighs Labour's deficit against the Conservatives, or vice versa. Some polls have estimated 20% will vote tactically - by far the highest number ever.
In short, with less than 24 hours until polls open it is all to play for. Later, I'll publish my complete predictions.
Tuesday (December 10th) - 13:15: Unlikely targets where Labour could spring a big surprise
The general consensus may be that Labour are heading for a heavy defeat, but we've had a couple more encouraging polls for the red team. Both are within the range implying another hung parliament.
Westminster voting intention:

CON: 42% (-)
LAB: 36% (+1)
LDEM: 12% (-1)
BREX: 3% (-)

via @ICMResearch, 06 - 09 Dec
Chgs. w/ 02 Dec

See more polls:https://t.co/m1hoBpI81D

? Britain Elects (@britainelects) December 9, 2019
Westminster voting intention:

CON: 43% (+1)
LAB: 36% (-)
LDEM: 12% (+1)
SNP: 4% (+1)
BREX: 3% (-1)
GRN: 2% (-)

via @SavantaComRes, 06 - 08 Dec
Chgs. w/ 02 - 05 Dechttps://t.co/m1hoBpI81D

? Britain Elects (@britainelects) December 10, 2019
With 9% separating their most recent estimates, we will see which polling firm ends up covered in glory or with egg on their face.
Nevertheless it seems unarguable that Labour are doing slightly better on a national scale than a fortnight ago. However constituency polls continue to show them on course for catastrophe across Brexit-voting seats in Wales, Midlands and North.
Look for regions where Labour are performing better
If so, the improvement must be coming elsewhere, presumably in more Remainish seats. Despite going backwards overall, Labour will be pursuing gains in more suitable territory and maybe underestimated in the betting.
Yesterday I listed some outlier Tory targets that weren't covered in my 100-strong guide to the closest constituencies. Now its time to look for Labour gains.
I already previewed Labour's top-ten Tory-held targets by majority. Among them, the only gains I could make any sort of case for were Hastings and Rye, Pudsey, Chipping Barnet and Broxtowe.
Their best chances may actually be much further down the list. Chingford and Woodford Green (where Iain Duncan-Smith could be deposed in a 'Portillo Moment') is merely 36th among their Tory targets. Yet demographic change and the Remainer swing in London brings it within range.
Labour have had a campaign embedded in that seat for years and such activity is an important clue. I've also noted their efforts in Telford and Southport. In the latter, tactical support from Lib Dems could swing it.
In London, Putney has potential and they've been gambled on in recent days, since clearer evidence that they rather than the Lib Dems should receive tactical Remainer votes emerged.
Aberconwy wasn't on my radar at all, so it was interesting to see the Tories ramp up ad-spending there. Nor was Crawley, until my good friend and sometimes star Betfair pundit Mark Stuart of Nottingham University, flagged it up.
Could Ken Clarke retirement bring Rushcliffe into play?
Mark has also been making a case for Rushcliffe. This is Labour's 100th target (from all parties) ranked by majority but there are mitigating circumstances.
This is a 58% Remain seat, previously held by arch Europhile Sir Kenneth Clarke. Without his personal vote it may have trended Labour a lot earlier and with the former Chancellor now saying he won't vote Tory, previous numbers may be of limited value.
Monday (December 9th) - 16:30: These outlier targets are in range if there's a big Tory majority
We always knew this was going to be an election like no other, involving many more constituencies with the potential to become competitive. Compared to fifty in 2017, I've analysed 100 for our constituency guide and that doesn't nearly cover it.
The top-fifty Labour-held Conservative target seats are covered but they aren't all straightforward by any means. If they were to take fifty off Labour - well within range on current polling trends - some will be found much further down their target list.
I've ranked all these Labour-held Tory targets from A to F - based on an overall view, rather than via a specific model - and will publish the full list later this week. At present, 36 are in the Tory gain column (A-C) and a further 24 rated 'toss-up' (D).
Bolsover and Bury South are both in the second tier, (B) column. I've backed both as explained earlier in this blog.
The next (C) batch - lean Conservative - include West Bromwich West, Wolverhampton North East (recommended now at 2.26/5 and Hyndburn.
The toss-ups (D) include Bridgend, Halifax, Alyn and Deeside, Stoke-on-Trent Central, Wirral West, Newport West, West Bromwich East, Stockton North and Leigh.
The next (E) batch is lean Labour. Two I'm tempted to move into 'toss up' are Sedgefield and Heywood and Middleton. The Tories are around 3.02/1 outsiders in each. The former is Tony Blair's former seat and therefore a strong contender for this year's headline-making constituency.
Monday (December 9th) - 10:30: Who will provide this election's 'Portillo moment'?
Its that time again, where we must explain to the younger generation why Britain's favourite train nerd has an election moment named after him. Here's why - the 1997 General Election and the British public's third favourite TV moment of all-time (well, at least it was in 1999).
At every election, at least one big name is humiliated by their own constituents. Last time it was Nick Clegg and Alex Salmond. In 2015, Ed Balls' defeat in Morley and Outwood completed a disastrous night for Labour.
So whose misery will grab the headlines this year? Here's five potential humiliations to look out for.
Boris Johnson - Uxbridge and South Ruislip
Latest live odds
Owen Jones and Momentum have had Boris in their sights even before he became PM. The idea sounds ridiculous - party leaders nearly always get a massive boost from star-struck constituents - except these are not normal times and this particular PM is Marmite. Johnson's constituency voted 57% to Remain.
Jo Swinson - East Dunbartonshire
Latest live odds
The Lib Dem leader has become something of a hate figure to those who never vote for her party, particularly because of her Revoke stance. The SNP are in hot pursuit in East Dunbartonshire although as argued here, I'm not convinced they'll claim this scalp.
Dominic Raab - Esher and Walton
Latest live odds
As noted earlier in this blog, the Foreign Secretary could be in a bit of trouble. The hardest Brexiter in Theresa May's Cabinet represents a Remain seat, where the Lib Dems are surging and picking up tactical support off Labour. Hugh Grant has been lending a hand. Very interesting.
Dennis Skinner - Bolsover
Latest live odds
Polling indicators strongly imply the 'Red Wall' will be brought crashing down on Thursday by angry Brexit voters. There will be no greater symbol of Labour's collapse in their heartlands than defeat for the Beast of Bolsover. The Tories are favourites at 1.834/5 to win this seat and a good bet at those odds.
Iain Duncan Smith - Chingford and Woodford Green
Latest live odds
Amid otherwise grim prospects, this one offers a ray of hope to Labour supporters. A former Tory leader and arch-Brexiter - the architect of Universal Credit, no less. By all accounts, the race is very close and Labour could win with tactical support from Lib Dems. This may be their best chance of a pick-up anywhere.
Sunday (December 8th) - 10:30: Constituency polls make better reading for Lib Dems
With just five days to go, opinion polls continue to offer very contrasting pictures of the state of play. Five were released last night, showing a Tory lead ranging from 6-15%. Here's the numbers.
YOUGOV - CON 43, LAB 33
DELTAPOLL - CON 44, LAB 33
OPINIUM - CON 46, LAB 31
COMRES - CON 42, LAB 36
COMRES - CON 41, LAB 33
Perhaps more relevant for calculations are constituency polls and the latest seat-by-seat MRP projections from Datapraxis. They project 344 seats for the Conservatives, down five on their previous estimate, yet still enough for a majority of 38.
However they note that over 80 seats are still on a knife-edge, making either a hung parliament or huge Tory majority perfectly possible. The picture becomes even more confusing when considering the following three constituency polls.
Wrexham, constituency voting intention:

CON: 44% (-)
LAB: 29% (-20)
PC: 10% (+5)
BREX: 9% (+9)
LDEM: 6% (+3)
GRN: 2% (-)

via @Survation, 27 - 30 Nov
Chgs. w/ GE2017

? Britain Elects (@britainelects) December 7, 2019
Guildford, constituency voting intention:

LDEM: 41% (+17)
CON: 40% (-15)
LAB: 11% (-8)
IND: (A. Milton): 7% (+7)

via @DeltapollUK , 28 Nov - 02 Dec
Chgs. w/ GE2017

? Britain Elects (@britainelects) December 7, 2019
Putney, constituency voting intention:

CON: 38% (-6)
LAB: 35% (-6)
LDEM: 24% (+12)
GRN: 2% (-)

via @DeltapollUK, 26 Nov - 01 Dec
Chgs. w/ GE2017

? Britain Elects (@britainelects) December 7, 2019
Wrexham is absolutely catastrophic for Labour. This is a seat the Tories have never won. If that 10% swing is replicated across Leave-voting seats, they will lost fifty plus seats to the Tories. That, more than any national poll, vindicates the shortening 1.351/3 odds about a Conservative Majority.
But on the other hand, both Putney and Guildford look extremely vulnerable. In the former, Labour will be confident given their recent progress in London and the potential for a large Lib Dem share to bring tactical support across.
Guildford is one of several outlier Lib Dem targets, based on heavy support for Remain. As their national vote share has plummeted - partly because numerous would-be Lib Dem voters live in constituencies where Labour are a better tactical option - their overall seats line has fallen sharply.
These numbers imply they are competitive in many more than the national picture implies. Besides Guildford, Datapraxis have them ahead in Winchester. I can certainly envisage any or all of Cities of London and Westminster, Esher and Walton and Wimbledon going their way, and there may be a few others under the radar.
I've backed 20-29 Lib Dem seats at 3.65. I expect it to go very close and at least offer a trading profit on the night.
For a more detailed discussion of these seat projections and Lib Dem targets, check out the latest edition of our Politics...Only Bettor podcast...
Saturday (December 7th) - 12:45: Tory majority looks ever likelier as Johnson emerges from BBC debate unscathed
The final televised setpiece of this election campaign has passed and polls taken immediately after the BBC Leaders Debate imply that very little, if anything, changed. When Boris Johnson and Jeremy Corbyn first went head-to-head on ITV, Yougov's survey showed a 51-49. Here's last night's numbers.
Leaving aside your own party preference, who do you think performed best overall in tonight's debate? #BBCDebate #BBCLeadersDebate

Boris Johnson - 52%
Jeremy Corbyn - 48%

Figures rebased to exclude don't knowshttps://t.co/Br3goxInv9 pic.twitter.com/wn9Dy4XSKw

? YouGov (@YouGov) December 6, 2019
Further findings from our snap #BBCdebate poll.

69% of viewers think Jeremy Corbyn performed well
62% think Boris Johnson performed wellhttps://t.co/Br3goxInv9 #BBCLeadersDebate pic.twitter.com/VzfuRfTobl

? YouGov (@YouGov) December 6, 2019
Further findings from our snap #BBCdebate poll show viewers thought

Boris Johnson was more likeable (55%) and Prime Ministerial (54%).

Jeremy Corbyn was more in touch (57%) and trustworthy (48%)https://t.co/Br3goxInv9 #BBCLeadersDebate pic.twitter.com/YgMR13vUYh

? YouGov (@YouGov) December 6, 2019
I find it hard to argue with any of that. As in the ITV debate, I thought Corbyn did as well as he could, without any expectation of him being able to win over critics. Those opposed to left-wing politics will never give him a hearing or consider his programme workable. Left-wing voters will have loved his sincerity and evident commitment to the cause.
Johnson meanwhile did a very professional job. As throughout the campaign, his task was to sell his message in very short soundbites - 'Get Brexit Done', 'Oven Ready', 'Unleash the Potential'. In a blatant echo of Donald Trump, the PM repeatedly described his deal, manifesto and agenda as 'great' without explaining why they were great in any detail.
Again given that over 40% of voters haven't tired of these soundbites by now, they are unlikely to have been turned off last night. It may irritate politicos but this simplistic messaging works in the meme age, of ever shortening attention spans.
Both men avoided any disaster and that, at this stage, is the most important thing, especially for the front-runner. Recent polls show little movement and a solid Tory lead. Opinion seems entrenched.
We will get an even firmer guide of whether anything is changing later, with the usual spate of Saturday night polls. In the meantime, as explained yesterday, a Conservative Majority is looking ever likelier and the betting reflects that. The latest odds about that are just 1.374/11 - a 72% chance.
Friday (December 6th) - 14:30: Promising polls for the Tories as Scottish share holds up
The odds about a Conservative Majority have shortened again and currently equate to a 71% chance at odds of 1.42/5. This morning's polls certainly indicate it.
Westminster voting intention:

CON: 44% (-)
LAB: 32% (+4)
LDEM: 13% (-3)
GRN: 3% (-)
BREX: 2% (-1)

via @IpsosMORI, 02 - 04 Dec
Chgs. w/ Novhttps://t.co/m1hoBpI81D

? Britain Elects (@britainelects) December 6, 2019
Scotland, Westminster voting intention:

SNP: 44% (+2)
CON: 28% (+6)
LAB: 15% (+3)
LDEM: 12% (-1)
GRN: 1% (-3)
BREX: 0% (-6)

via @YouGov, 29 Nov - 03 Dec
Chgs. w/ 25 Oct

? Britain Elects (@britainelects) December 6, 2019
In fairness, neither poll represents any significant change. Mori are showing the same trend we've seen with others - the question remains whether Labour have cut the lead to hung parliamentary territory as per BMG and perhaps ICM, or to the Tory landslide as per Opinium, Kantar and Mori.
As for Yougov's Scottish numbers, the 16% SNP lead, involving a 4% swing from CON-SNP, is broadly in line with previous polls and my estimates.
This is good news for the Tories, who will be confident of holding more than half of their 13 Scottish seats. 28% is only very slightly below their 2017 total when Ruth Davidson was leader.
Their path to a majority appears to be getting easier. For example if losing six seats to the SNP, merely around 25 gains off Labour would be required - overwhelming likely on current estimates of their top targets.
As everywhere, so much depends on the specific races in each constituency, along with Scotland's particular dynamics, regions within and tactical alliances.
As part of our ten-part constituency guide, I've analysed the SNP's top-20 targets seats here.
SNP Targets 1-10
SNP Targets 1-20
Thursday (December 5th) - 14:00: What do Brexit Party defections signal?
Three Brexit Party MEPs have quit the party and another has ben excluded. Annunziata Rees Mogg, Lucy Harris, Lance Forman and John Longworth are instead endorsing the Conservatives and calling on Nigel Farage to stand down. How significant is this?
The Brexit Party have sunk in the polls and our markets strongly signal that they won't even achieve 5% of the national vote - an 84% chance at odds of 1.192/11 - let alone win a seat. Yet if last week's seat-by-seat MRP numbers from Yougov are even vaguely accurate, the choices of their supporters could prove decisive.
In marginal after marginal, the BXP share dwarfs the gap between Conservative and Labour. See these numbers among seats that will likely determine whether Boris Johnson wins a majority or not.
In Keighley, the Tories are 1% up. BXP are on 7%.
In Birmingham Northfield, Labour lead by 3%. BXP are on 7%.
In High Peak the big-two are tied. BXP are on 5%.
Moreover, their withdrawal could bring numerous targets further down the Tory list and a huge majority into play.
In Leigh, the Tories are 1% up. BXP are on 12%.
In Hemsworth, Labour lead by 6%, BXP are on 16%.
In Hartlepool, Labour lead by 9%, BXP are on 23%.
Does BXP presence hurt Labour more in the North?
Today's moves imply a belief that withdrawal would help the Tories in these Labour-held seats. Farage has said otherwise - that while it was smart to withdraw from Tory-held seats, because they were competing for the same voters, Brexit Party supporters in Labour-held seats are likelier to be ex-Labour.
I'm pretty sure the numbers back up Farage's view. Certainly, there is deep resistance to the Tory brand in the ex-industrial North, Midlands and Wales. It thwarted Theresa May's advance into the Labour heartlands in the last election and withdrawing now would risk the same effect. If they aren't backing the Tories already, would they do so next week? They might return to Labour or stay at home.
However this election may be different, or at least Boris Johnson would like us to believe that. As The Sun's Ryan Sabey noted in our latest episode of Politics..Only Bettor, the idea of lending votes to the Tories 'just this time' in order to 'get Brexit done' will be at the core of the Tories' late messaging. By grabbing today's headlines, these BXP defectors are helping to hammer it home.
Wednesday (December 4th) - 17:30: Is UK politics more predictable than assumed?
This election was widely billed as the most unpredictable of recent times. More seats in play than ever before. Yet as we approach the final week of campaigning, it increasingly feels like the least volatile.
While nobody doubts the significance of even a small swing, the betting has been remarkably stable. Since it became evident that the Conservatives were successfully squeezing the Brexit Party share, the odds about a Tory majority have stuck within a small range - 1.374/11 (73%) to 1.574/7 (64%).
Polls seem remarkably settled
So too the polls. The scale of Tory lead differs markedly by polling company, but the recent numbers with each firm have barely moved. In three surveys since the weekend, neither the Tory or Labour share moved by more than 1%.
Here's my explanation. For a decade, our politics has been in a constant state of flux. We've seen the rise and fall of the Lib Dems, who achieved their highest seat total for seventy-odd years in 2010, then lost nearly 90% of their MPs and two-thirds of their vote in 2015.
In between UKIP emerged, peaking mid-term around 20% before ending up on 13% and zero seats. Both challenger parties went deep into Conservative and Labour's core vote.
I discussed this in more detail in the latest Politics...Only Bettor podcast...
Realignment explains recent electoral shocks
During the same period, there was a realignment underway, where cultural values began to replace class as a driver of affiliation. Older, socially conservative voters were drifting to the Right, away from Labour. Younger, more liberal voters to the Left, away from Conservatives. Education levels became a salient indicator.
Brexit accelerated that realignment. That shock of that defeat also seemed to motivated younger, more liberal types, leading to a surge in turnout that would blindside the 2017 polls.
Each or all of those factors explain elections between 2010 and 2017. Yet after the last election, the volatility seemed over. The realignment complete. For the best part of two years, the Conservative and Labour poll shares remained solid, without much transfer to one another. That played out in local elections.
It returned from March of this year, when it became widely apparent that Brexit would be at least delayed. The parties with the purest stances - the Brexit Party and Lib Dem - surged to momentarily create four-party politics.
That now seems a classic mid-term protest. The significant move of recent weeks has been 2017 Labour voters coming home from the Lib Dems - a delayed reverse effect to the BXP-CON switch.
Toxic leaders make transfers unlikely
The current deadlock is of course accentuated by two Marmite leaders - Johnson and Corbyn will never win over many opponents.
If that assessment is right, it leaves two key questions. Can Labour squeeze some more, and replicate their 2017 result? And which firm's methodology will stand up best - at one end BMG project a hung parliament, at the other Opinium a triple-figure majority.
My view is that Labour are almost at their ceiling - they won't win back the lost Leave voters, those appalled by the anti-semitism crisis or scared by their radical manifesto. The Tories will pick up enough from those groups to compensate losing some Remainers, mostly to the Lib Dems.
Predicting the best pollster is a guessing game but my feeling is a lead around 9%, which would equate to around 342 seats and a 32 majority.
Tuesday (December 3rd) - 11:00: The Independent who could produce this election's headline shock
Hugh Grant has entered the election fray, sprinkling stardust on various campaigns opposed to Boris Johnson and Brexit. Britain's most famous fictional PM has been urging tactical voting in key marginals such as Finchley and Golders Green and Chingford and Woodford Green.
He made a film on behalf of sacked Tory Dominic Grieve, who is taking on his old party in Beaconsfield, and Grant also backed the Independent candidate in East Devon.
Dear LD, Green and Labour voters of East Devon, do this for your country. We beg you. https://t.co/0nHJMlsVcn

? Hugh Grant (@HackedOffHugh) November 28, 2019
Listeners of our first "Politics...Only Bettor" podcast may have heard me tip Claire Wright for the East Devon constituency. She is still available at 7/4 on the Sportsbook and a cracking bet.
So who is Claire Wright? She was first elected as a councillor in 2013 and has built a reputation for fighting austerity and in particular, cuts to the local NHS. She ran for Westminster in 2015 and immediately thrived, taking 24%.
In 2017, she improved her share by 50% and is now within a 6.5% swing against the Tories in an ultra-safe blue seat. The MP Hugo Swire won't be contesting the rematch as he has since stood down.
Whatever Swire's reasons, Wright's 2017 share represents a significant move, given that her campaign was completely localised. Events since - Independents won control of the council last May for the first ever time - suggest there will be more progress to come.
Moreover, I suspect the anger and disillusionment towards politicians will manifest itself at this election. At those local elections, independents fared better than ever before. Sure, the big-two parties are squeezing everyone else as our first past the post demands. Millions will vote for little deeper reason than stopping the Tories or Labour.
Enthusiasm barely comes into it though. Except in East Devon, because they have an alternative with local pedigree presenting the only threat to the Tories. The Yougov 47/41 numbers are unlikely to pick up meaningful differentials in terms of local enthusiasm and the required extra 3% swing is certainly possible.
Note too, Wright supports a second referendum. Given the parliamentary maths, it is not beyond the realms of possibility that her vote ends up holding the balance of power.
Monday (December 2nd) - 15:00: Two more polls show Tory lead in single digits
Since Saturday night's quintet of polls, another two surveys have been published, most recently by ICM. Here are the numbers.
Westminster voting intention:

CON: 42% (+1)
LAB: 33% (+3)
LDEM: 11% (-4)
BREX: 3% (-2)
GRN: 4% (+1)

via @Survation, 29 - 30 Nov
Chgs. w/ 23 Nov

See the week's polls here:https://t.co/m1hoBpI81D

? Britain Elects (@britainelects) December 2, 2019
Westminster Voting Intention:

CON: 42% (+1)
LAB: 35% (+1)
LDM: 13% (=)
BXP: 3% (-1)

Via @ICMResearch, 29 Nov-2 Dec.
Changes w/ 22-25 Nov.

? Election Maps UK (@ElectionMapsUK) December 2, 2019
They may not seem significant changes but do at least suggest that the projected 13% and 15% leads with Deltapoll and Opinium are outliers. Then again, outlier polls shouldn't be dismissed after Survation's successful bucking of the 2017 trend.
Notably the fieldwork for the ICM poll was done after Friday's terror attacks so there's no evidence of any political impact as yet.
That isn't a surprise. Mid-election terror attacks didn't halt Corbyn's momentum in 2017 and whilst some will welcome the government's tougher language, others will be turned off by any hint of Johnson exploiting the tragedy for political gain.
However it is too early to judge. Their exchanges on terrorism, security and the whole range of subjects at Friday's BBC head-to-head debate will be the best remembered and therefore most effective.
None of this background has really moved what have been remarkably stable election markets. A Conservative Majority remains 65% likely at odds of 1.538/15, No Overall Majority 3.1511/5 (32%).
Monday (December 2nd) - 10:00: Trump visit is a perilous situation for the Tories
ITV held another election debate last night, with the big two parties once again swerving the opportunity. The outcome wasn't dissimilar to Friday's BBC event.
Nicola Sturgeon was strong. So too Adam Price of Plaid Cymru. Labour's replacement, Richard Burgon, was a very poor choice. Nigel Farage stepped in for Richard Tice and the Brexit Party leader doubtless got his populist, hard Brexit, 'anti-political correctness' message over to the voters he was targeting.
One notable difference with Friday, however, was the extended discussion about Donald Trump and his UK visit. The US President arrives tonight for a NATO summit and, as is always the case with Trump, will dominate media coverage. If I were Boris Johnson, this would be deeply worrying.
Obviously Trump isn't a normal president. On his last visit, he drove a coach and horses through protocol and shamelessly intervened in the Tory leadership contest. He sleighted Michael Gove - claiming not to know him, despite Gove being the first to interview Trump after winning in 2016, whilst Rupert Murdoch looked on.
Within a few days, somebody uncovered information that Gove took cocaine decades ago when a Fleet Street journalist. Pundits and media from all sides piled in and Gove's campaign was duly in tatters. Trump's man Boris Johnson duly cruised to victory.
No doubt he will want to endorse his man again - he enjoys it and thinks it helps. Trump recently held rallies in two deep red states, in support of the Governors of Kentucky and Louisiana. Both duly lost. Voters on the other side were better motivated to turn out than ever. This is an effect that we've seen ever since his election in 2016.
There is a fundamental difference in the UK. We are barely aware of 1% of the scandals surrounding Trump. Our media barely report them and I doubt we'll hear much accurate information about his record in business or office this week. Let alone the damning details from the impeachment inquiry.
Despite this being a NATO summit, to which Trump is cutting the US contribution significantly and is widely accused of undermining, I doubt foreign policy will cut into our political conversation. Lifelong criticism of NATO is probably Trump's sole area of agreement with Jeremy Corbyn.
Nevertheless, the mere association with Trump is bad for Johnson. I have no idea whether last night's ITV crowd was biased, but the hostile reaction to Farage's defence of Trump, and cheers for the condemnation from Jo Swinson and the nationalist leaders, was predictable.
Labour couldn't have asked for a better boost for their GOTV ('Get Out The Vote') operation - turnout is the key to their hopes of denying a Tory majority. The optics will make it easier to tie the Tories to Trump and the privatisation of the NHS.
Polls during that recent visit showed Trump's approval ratings among Brits at a dismal 75/25 against. No doubt every other party will be on the attack apart from the Conservatives and Brexit Party. Not a good look for the final stretch of an election.
Sunday (December 1st) - 14:00: Could the stockbroker belt deny the Tories a majority?
So much for clarity! Saturday's plethora of polls recorded Tory leads ranging between 6-15%. The difference between a hung parliament and a hundred plus majority.
The general trend of slight Labour improvement seems to be confirmed but this still a long way short of a serious comeback. They are predictably squeezing the Lib Dems, perhaps partly because Remain-voting respondents now realise Labour are the correct tactical choice in their constituency.
I'm not convinced there are that many 'persuadables' out there yet the outcome of this election remains highly unpredictable, because so many seats are tight races, in places where they never have been.
Max Liu argued earlier that 3.211/5 about No Overall Majority is good value. I do think that is likelier to be the direction of travel from here than a huge Tory majority but still expect them to get around 340. I think the seat total markets are bang on the money.
Lib Dems doing much better in target seats
The problem with preventing a Tory majority is it requires the Lib Dems performing vastly better in their target seats than national polling suggests they will. However these numbers from Esher and Walton - recommended for an upset at 5/2 earlier - tell a different story.
Esher & Walton, constituency voting intention:

CON: 46% (-13)
LDEM: 41% (+24)
LAB: 9% (-11)

via @DeltapollUK, 21 - 26 Nov

? Britain Elects (@britainelects) November 30, 2019
Now that may be a particular local reaction to Raab. I am however intrigued to see if there is a wider revolt from Tory Remainers in the stockbroker belt.
Wimbledon is another known Lib Dem target. They enjoyed a 25% swing in a Tonbridge Wells council by-election recently. Jeremy Hunt's Surrey South West is apparently off everyone's radar but the Remain percentage is higher here than Raab's seat.
Given the parliamentary maths, it is far from impossible that Boris Johnson's bid for a majority is denied by true blue Surrey and Kent.
Saturday (November 30) - 15:00: Tory majority drifting ahead of weekend polls
The odds about a Tory Majority have drifted slightly this morning, from 1.412/5 to 1.4640/85. That still equates to a 68% likelihood but emphasises the lack of certainty, despite being projected on course for a 68 majority in the most esteemed poll so far.
Saturday nights during elections are always anticipated keenly by political bettors, because we get a spate of opinion polls commissioned by the Sunday newspapers. Opinium usually emerges first, around 18.30, and I expect at least three more by close of play.
These *should* give us an indication of whether this week's trend is the new normal or being sustained. The last five showed the Tory lead ranging from 7-11%. If tonight's average is below 8%, its game on.
My instinct is it will be there or thereabouts. The recent narrowing was due to a not unpredictable squeezing of the non-Tory vote by Labour. Combined, the two parties earned 82% of the overall vote in 2017. That share is up to 76% now. That leaves potential for a further squeeze - we will see if it comes through tonight.
Saturday (November 30) - 09:00: Sturgeon debate performances should help SNP advance
The answer to yesterday's headline is almost certainly not. The seven-way election debate didn't produce any headline moments and even if it had, they would have been overshadowed by the murders in London. The main Betfair markets barely moved either way - a Conservative Majority is still trading at 1.422/5.
One takeaway was another impressive performance from Nicola Sturgeon, as in all the previous debates. She is a fine, experienced debater who never seems to lose her poise or flow. The SNP leader knows when and how to deliver killer lines as the Brexit Party's Richard Tice discovered.
This reminds me a bit of 2015, when she came out very well in similar debates, also appealing to liberal/left types in the rest of the UK. All this coverage can only help in Scotland, where the latest poll pointed towards big SNP gains.
Scottish Westminster voting intention:

SNP: 44%
CON: 26%
LAB: 16%
LDEM: 11%
GRN: 2%

via @IpsosMORI, 19 - 25 Nov

? Britain Elects (@britainelects) November 28, 2019
On the other hand, it reinforces the Tory line that Labour would be pushed around by the SNP in a chaotic coalition. Many believe those fears were the reason behind David Cameron's majority in 2015, when English voters were targeted by ads of Ed Miliband in Alex Salmond's top pocket.
I do expect them to have a very good election. The SNP are intrinsically prone to not getting their vote out effectively for Westminster elections - not surprising given their raison d'etre is to have nothing to do with the place. Historically that hurt them and it may have done in 2017 as their vote share fell by 13%.
SNP on way to restoring 2015 enthusiasm levels
The one exception, of course, was 2015 when their supporters were still ultra-motivated and active following the independence referendum. Their share in Scotland was 50% on that occasion so they're still some way short, but support for independence has risen recently to near parity. Enthusiasm, especially with Brexit so evidently on the line, will surely rise.
Like so many regional battles in this election, the future of the UK could hinge on small differentials in turnout or tactical voting. A good SNP performance could be decisive in thwarting a Tory majority - they must be confident of at least a handful of gains - and securing a second Brexit referendum and probably, eventually another independence referendum.
Which tactical considerations will Scots prioritise?
All these dynamics create a tactical headache and minefield for betting predictions. In a constituency that voted Remain and against independence, which is more important? Where do getting rid of the Tories, or stopping Jeremy Corbyn, rank in importance compared to the bigger constitutional questions, to a Labour or Tory voter in a seat where their party has no chance?
Check out the three-way marginal seat of East Lothian. 65% Remain, 62% NO to independence in 2014. Only 6.5% separated the three parties in 2017 and only 4% separates them in the Yougov MRP poll. That projects an SNP gain from Labour, with the Tories static in third. I've had a small bet on Labour at 3.814/5, in hope of an incumbency boost, without much confidence.
To be honest, I have always found Scotland much harder to predict than the rest of the UK, partly for these tactical reasons. This is the one part of the UK where Labour and Conservative might vote tactically for one another, because the Union is their priority.
I am currently studying SNP target seats and will be publishing a guide to ten of them shortly. In the meantime, check out the latest in our constituency guide - focusing on Labour's top-ten target seats held by the Tories.
Friday (November 29) - 10:45: Will dodging TV debates hurt either main leader?
BBC are hosting another Election Debate tonight (Friday), involving seven representatives from the parties. Note the word 'representatives' - neither Boris Johnson or Jeremy Corbyn will be there, and are instead replaced by Rishi Sunak and Rebecca Long Bailey.
This follows on from last night's big row between the Conservatives and Channel 4. The latter empty-chaired Boris Johnson for swerving their Climate Emergency Debate and refused to let Michael Gove replace him at the last minute, insisting the debate was for party leaders only. The row has since escalated, with the Tories complaining to Ofcom and floating the idea of removing Channel 4's public broadcasting licence.
Having obsessively watched Donald Trump and Steve Bannon's assault on truth for years, this smacks of a stunt. Change the subject, muddy the waters, provoke a very public fight with 'fake liberal media'. Doing so has already confused the simple narrative that the PM dodged an election debate and given Tory supporters a line to push on social media. Job done.
Labour have in turn made a mistake by not putting Jeremy Corbyn up tonight. Swerving this seven-way debate hurt Theresa May last time, allowing all opponents an easy hit and putting her replacement Amber Rudd in an awkward position. Had Johnson been the only leader missing, those charges would have been hammered home by all sides. Instead both main parties will be attacked.
There is logic behind the big-two withdrawing. Both naturally want to limit the other parties opportunities on prime time TV. Their absence will probably lower the ratings.
However from Labour's perspective - as the chaser, trying to undermine the front-runner - this is madness. They should be ramming home the message that Johnson is frit - bottling the Channel 4 debate and a head-to-head with Andrew Neil. They need more exchanges like this.
I'm not sure why Cons think this kind of clip isn't as bad or worse than anything an interview with Andrew Neil would produce https://t.co/B7ZNsfgZyN

? Rob Ford (@robfordmancs) November 28, 2019
The importance of tonight, as ever, is a relevant open question. There's little to suggest from recent elections that TV debates make any difference.
My view is that they can - it only takes one memorable, edited moment to go viral - and are therefore important. For Corbyn, every single one is a golden opportunity to cut through otherwise hostile media. Long Bailey will not be a heavyweight replacement or prove anything like as adept at the format.
By swerving this, Corbyn's final two major BBC appearances before polling day will be that catastrophic interview with Andrew Neil, and next Friday's head-to-head special against Johnson. That final debate does matter. Almost everything that went before will be forgotten, as Ed Miliband discovered to his cost when literally stumbling on stage in 2015.
Thursday (November 28) - 10:00: YouGov survey good news for Tories but all to play for
Two weeks out from polling day, the projection we've all been waiting for is out. YouGov's MRP survey has predicted every constituency and the headline figures are good news for Boris Johnson, whose Conservative Party are on course to win 359 seats and a working majority of 68.
The results of the YouGov #GE2019 MRP model are finally here:

Con - 359 seats / 43% vote share
Lab - 211 / 32%
SNP - 43 / 3%
LD - 13 / 14%
Plaid - 4 / <1%
Green - 1 / 3%
Brexit Party - 0 / 3%

Conservative majority of 68https://t.co/uvnl8LNj7f pic.twitter.com/Iul6HDtaP3

? YouGov (@YouGov) November 27, 2019
MRP is a relatively new development in polling. When YouGov produced this survey in 2017, some of the predictions were mocked. As it happened, it proved remarkably accurate - foreseeing a hung parliament and stunning Labour gains such as Kensington and Canterbury.
However at the same election, a different MRP model conducted by Lord Ashcroft badly missed the target. The jury is therefore still out on the methodology but I'll admit to being far more interested in this than a standard national poll where small numbers are represented in each region.
MRP seems a better way of measuring an electorate where opinion increasingly differs starkly by region, age, social class, race, gender and ethnicity.
The projection sounds terrible for Labour but, on inspection, it is not so discouraging. First there has been slight evidence of improvement in recent days - Comres showed the lead cut to Tory 7% yesterday. These numbers are based on a 43/32% split - that is exactly the split recorded in the latest YouGov and Kantar national surveys but the upper end of the last four polls.
If Labour could cut the deficit to six or seven over the final fortnight, these numbers would look very different. In 27 of the seats they are projected to lose to the Tories, the deficit is no more than 4% (and therefore vulnerable to a 2% swing). On the other side of the ledger, the Tories are within 4% of 21 further gains.
These are very small margins, within the margin of error. The winner could switch based on differential turnout (Remainers are more energised), or previously unregistered voters not being adequately factored in. The big rise in voter registration should be good news for Labour and Remain parties.
Moreover, it is possibly to accurately weigh the effect of tactical voting. The Brexit Party vote could fall further in many of these seats. In numerous seats it has been unclear which of Lab/LD are better placed to oppose the Tories. Remainer tactical voting websites have pored over these numbers and will direct their targeting accordingly.
Nor is it easy to measure local factors, such as the popularity of particular local candidates or strength of campaigning. See the entry below regarding Esher and Walton - the Lib Dems are highly effective local campaigners and their targeting machine has apparently become much more substantial and professional.
In short, all is still to play for. The Tories should not, and won't, take anything for granted. Indeed the biggest danger for them is voter complacency, in light of favourable headlines which mask just how important every vote will be.
Wednesday (November 27) - 14:00: Could Lib Dems unseat Raab?
Whatever the election result, there will be outlier, shock results in certain constituencies. There always are - even in elections held in much more predictable times. One I'm warming to is the Lib Dems unseating Dominic Raab.
A few weeks ago when Lib Dem optimism was much higher, Esher and Walton was widely earmarked as an ambitious yet plausible target on the basis of the constituency's 58-42 vote for Remain in 2016.
Mathematically it looks impossible - the yellows start in third place, nearly 25,000 behind. Yet an early constituency poll showed them closing to within 9%. It was flagged up again at the weekend when the Datapraxis MRP projections were published as a potential upset if tactical Labour votes can be squeezed.
These surveys inevitably struggle to pick up local factors and events over recent days lead me to think the Lib Dems will fare much better. The previous Tory MP Ian Taylor, who served for 23 years, is endorsing the Lib Dem Monica Harding and launched a scathing attack on his old party over Brexit.
There was no harder Brexiteer in Theresa May's Cabinet than Raab. No doubt this hustings crowd is full of angry Remainers but check out the greetings compared to his rival. Apparently hundreds were locked out.
Some cheers and boos for Dominic Raab and some *very* big cheers for his Lib Dep opponent in Esher and a Walton... pic.twitter.com/qoslE6mUg4

? Lewis Goodall (@lewis_goodall) November 25, 2019
To make matters worse for the Foreign Secretary, Raab was confronted outside by the father and friends of Harry Dunn, over the decision to grant immunity to the US diplomat's wife whose car killed him. This news is bound to have been widely shared in the constituency.
I expect Esher and Walton will be painted yellow over the next fortnight by activists. It looks a classic Lib Dem target, where they throw everything at exploiting favourable local conditions, and massively outperform national swing. 5/2 on the Sportsbook very much appeals and you can lay the Tories at 1.491/2 for big sums via the exchange.
Wednesday (November 27) - 10:10: Terrible day for Corbyn but markets don't react
Once upon a time, the news cycle and narrative emerging from it would have been expected to move political betting markets. Yet after about as bad a day for a main party leader that anyone can ever recall during an election campaign, the odds have barely moved and that is probably a correct assessment.
Jeremy Corbyn's day started badly, with the Chief Rabbi's searing criticism of Labour's culture of anti-semitism which he says is sanctioned from the top. That dominated the headlines all day, until Corbyn's car-crash interview with Andrew Neil took over.
It wasn't only the Labour leader's failure to apologise to the Jewish community that did the damage. Check out this segment on their plan to compensate Waspi women.
"It's a moral debt that's owed to those women"

Labour leader Jeremy Corbyn says he will support the WASPI women "short changed by government" when the pension rate was changed in 2011, but doesn't confirm how it would be funded#BBCElection #GE2019 https://t.co/PunfqzXUFa pic.twitter.com/ezzAhS9mbe

? BBC Politics (@BBCPolitics) November 26, 2019
There is no good spin to put on that. It is precisely the sort of exchange that their radical manifesto was expected to provoke. It is hard to see how it does anything other than damage their cause with undecided voters.
But we have said that before. When Corbyn was harangued by audience members about Trident and national defence on Question Time before the 2017 election, similar howls of derision were commonplace. Labour were written off, yet defied the pundits, polls and betting.
To be clear, my instincts align with the conventional wisdom - that yesterday made it even harder to win back voters who have deserted Labour since 2017. Something they have to do to prevent a Tory majority. However it isn't clear how much any mainstream media coverage cuts through nowadays, or changes minds.
When this campaign started, Jacob Rees Mogg was judged to have hurt the Tories chances with his Grenfell comments and various campaign mishaps in their campaign. Labour were reported to be 'winning the air war'.
Yet afterwards, the Tory poll lead rose. According to one survey, the Mogg story was indeed the most noticed, but only by a mere 5%. The suppression of the Russia report (my particular obsession) was noticed by 1%. We are all locked in our own bubbles and should tread carefully when trying to predict those outside of it!
Tuesday (November 26) - 18:00: Polls show big lead for Tories
Two new national polls are out today, from Kantar and YouGov. Both show an 11% lead for the Conservatives with the same 43/32 votes shares, but the swing towards Labour is 3% higher with Kantar.
Westminster voting intention:

CON: 43% (-2)
LAB: 32% (+5)
LDEM: 14% (-2)
GRN: 4% (+1)
BREX: 3% (+1)

via @KantarPublic, 21 - 25 Nov
Chgs. w/ 18 Nov

? Britain Elects (@britainelects) November 26, 2019
Westminster Voting Intention:

CON: 43% (+1)
LAB: 32% (+2)
LDM: 13% (-3)
BXP: 4% (+1)
GRN: 2 (-2)

Via @YouGov, 25-26 Nov.
Changes w/ 21-22 Nov.

? Election Maps UK (@ElectionMapsUK) November 26, 2019
Following yesterday's slight uptick for No Overall Majority in response to better polls for Labour, there has been little movement in our election markets today. A Conservative Majority remains 66% likely at odds of 1.511/2.
This is the key market to follow, as it will shape the formation of the next government and future of Brexit. It is particularly sensitive to new national polls - perhaps too sensitive.
As explained yesterday in relation to Wales, this election revolves around various regional battles. The Tories are doubling their national swing in Northern towns, for example. By definition, they are faring much worse than the national swing in some other places.
A more useful predictor will, in my view, come from YouGov's MRP model - due to be released tomorrow night. We will see whether it differs markedly from the Datapraxis predictions reported by Max Lui on Sunday, projecting 349 seats and therefore a comfortable majority of 46 for Boris Johnson.
Tuesday (November 26) - 12:00: Constituency analysis update
Just posted my latest analysis of the key constituencies this Election.
Boris Johnson needs to gain nine seats for an overall majority so any of these - ranked 41-50 in numerical terms among their Labour-held targets - would signal a big win.
Monday (November 25), 18:00: Tories on the drift
Earlier today, a Conservative Majority hit 1.42/5 its lowest odds on the exchange to date, following a series of abysmal polls for Labour over the weekend. Two surveys later, markets are changing fast.
Westminster voting intention:

CON: 41% (-1)
LAB: 34% (+2)
LDEM: 13% (-)
BREX: 4% (-1)

via @ICMResearch, 22 - 25 Nov
Chgs. w/ 18 Nov

See more:https://t.co/m1hoBpI81D

? Britain Elects (@britainelects) November 25, 2019
Welsh Westminster voting intention:

LAB: 38% (+9)
CON: 32% (+4)
PC: 11% (-1)
LDEM: 9% (-3)
BREX: 8% (-7)
GRN: 1% (-2)

via @YouGov, 22 - 25 Nov
Chgs. w/ early Novhttps://t.co/4RmeKio411

More polls:https://t.co/m1hoBpI81D

? Britain Elects (@britainelects) November 25, 2019
Consequently, those Conservative Majority odds have drifted to 1.564/7. If driven solely by the national ICM poll, that would represent an over-reaction. The swing towards Labour in Wales, however, is significant.
The following batch of Welsh constituencies are among the Tories' top-60 Labour-held targets, ranked by majority. Some may well deserve a higher ranking in the current climate. The path to any Tory majority at all could run through Wales and any landslide certainly does.
The most vulnerable Labour-held seats in Wales
Wrexham (26)
Vale of Clwyd (29)
Gower (32)
Cardiff North (38)
Delyn (50)
Bridgend (51)
Clwyd South (55)
Alyn and Deeside (56)
Although one poll should always be treated with caution, this is interesting for several reasons. It comes alongside the ICM poll, after voters have had several days to consider the heated debate around the Labour manifesto and watch two TV debates. Moreover, there is a parallel with their 2017 comeback.
If memory serves, this same mid-campaign Welsh Political Barometer had a similarly stunning effect. Labour's boost came after the manifesto and signalled rare, early doubts that Theresa May would win a majority.
As argued on Friday, the 2019 manifesto is quite different. More radical, less plausible, easier to attack and therefore by my reckoning unlikely to spark a comeback. We will see.
Does socialism play better in Wales?
Going through all the seats including some extreme targets, I see constant reason to expect big regional variations. As a Londoner, who lives in a city, I'm used to hearing scorn poured on any attempt to raise public spending. We have infrastructure.
In contrast Wales, where regeneration and development has been scarce for decades, is a classic 'left behind' region. Its history is also steeped in socialism. Perhaps Labour's messaging is smarter than it first appeared. Make no mistake, Wales is an absolutely critical battleground.
For different reasons, I cashed out two of the three bets placed on Labour's seats total earlier. I still expect a Tory majority but was already running out of expected Tory gains. My prediction was 345 but that included them winning six of the above eight Welsh targets.
I've cashed out of the Under 206.5 bet for a miniscule profit, also the 180-189 bet.

The more I go through individual seats, the less likely a huge Tory seats tally seems. It makes better sense to play the constituencies themselves.

And then there's that Welsh poll... https://t.co/byOKBzrWq5

? Political Gambler (@paulmotty) November 25, 2019
Jo Swinson's abject failure in the BBC debate is another factor. If the Lib Dems are squeezed a bit more by Labour, dozens of seats look a lot safer. There are better ways to oppose Labour than their overall total.

For more tips and insight on the Election, check out the Politics...Only Bettor podcast, where Paul joins Betfair trader Joe Lee and The Sun on Sunday's political correspondent Ryan Sabey to discuss all the latest from the campaign trail and the Betfair markets
Follow Paul on Twitter and check out his website, Political Gambler.

Discover the latest articles
Read past articles