General Election Latest: Tory majority odds-on but could PM lose seat?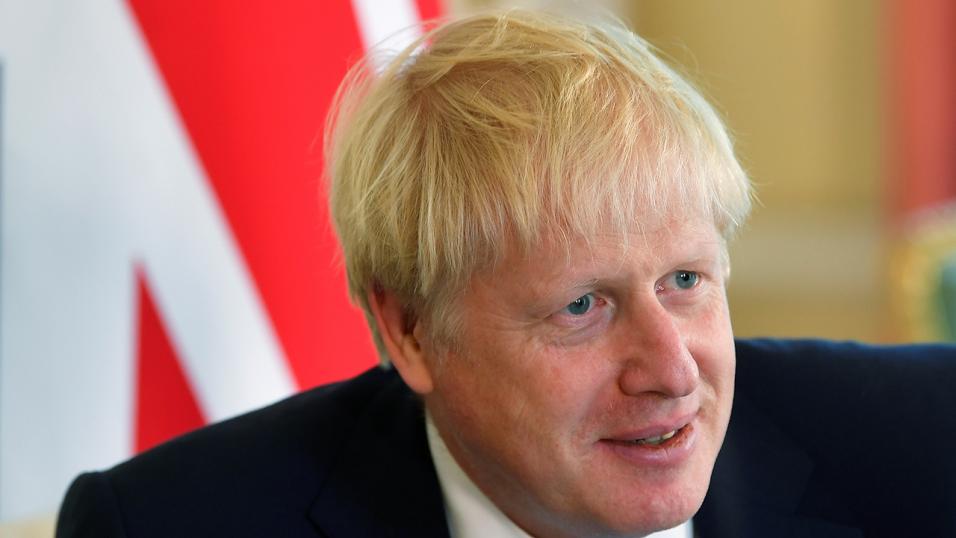 Could Boris Johnson lose his seat?
The Conservatives are odds-on to win a majority, the Remain parties have formed an alliance and Boris Johnson could be in trouble in his constituency, says Max Liu...
"Johnson goes into the election with the smallest constituency majority of any PM since 1924. What's more, Johnson's majority in Uxbridge and South Ruislip halved in 2017 to just 5,034."
With just over a month until election day, the Conservatives are odds-on with Exchange bettors to win a majority. Most polls show a small gain for Labour in the past week, within the range of one to three points, but they have plenty of ground to make up if they're to deny Boris Johnson a majority and stand any chance of getting Jeremy Corbyn into Downing Street.
The Tories are 1.9210/11 to win a majority, which would allow the prime minister to get his Brexit deal through parliament, and they're 1.111/9 to win the most seats. Another hung parliament is trading at 2.245/4 while the price on a Labour majority 29.028/1 continues to drift.
The Britain Elects poll tracker - now updated.

Labour appears to be the beneficiary of this week, up 1.4pts:

CON: 37.8% (+0.2)
LAB: 27.0% (+1.4)
LDEM: 16.0% (-0.5)
BREX: 10.1% (-0.7)
GRN: 3.4% (-0.1)

Src:https://t.co/spVpGNV8oG
Chgs. w/ 04 Nov pic.twitter.com/fhlDnNJdtR

? Britain Elects (@britainelects) November 9, 2019
Remain alliance - unintended consequences?
The Liberal Democrats, Plaid Cymru and Greens won't stand candidates against each other in some seats. The "remain alliance" is designed to maximise the number of anti-Brexit MPs in the next parliament and former-Green leader Caroline Lucas claimed on Sunday that it could change the result in 30-40 constituencies.
It means the Lib Dems will get a free run in 43 seats, the Greens in 10 and Plaid Cymru in seven. The pact is very much one of the election unknowns and, while the Jo Swinson's party are 3.7511/4 to win 30-39 seats, it could end up helping the Conservatives.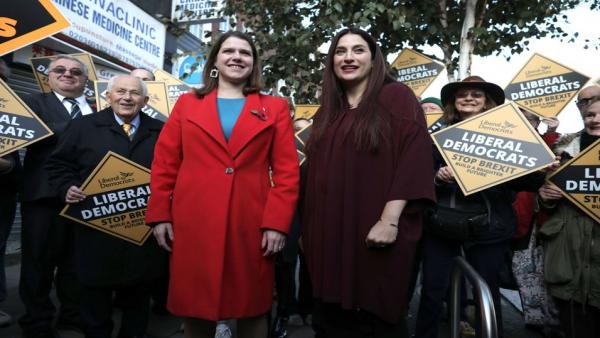 Many of the seats targeted by the alliance are held by remain-supporting Labour MPs. If the Lib Dems, say, double their number of MPs at the expense of Labour, it's difficult to see what difference to Brexit that would make in a parliament where the Tories have a majority. A Labour minority is 6.05/1 in the next government market.
Return of low income voters - an unanticipated boost for Labour?
According to research by the Joseph Rowntree Foundation, more than a million people who didn't vote in 2017 are planning to do so this year. The foundation discovered that political engagement has increased among low-income Britons in the past couple of years and they're willing to put that into practice on 12 December.
Although the new voters live largely in constituencies that voted Leave in the 2016 referendum, the research indicated that Brexit was not their top concern. Instead, they're concerned with the housing crisis, falling living standards and government cuts to social security - all issues which Labour will address in their manifesto.
New voters slipped under the radar in the build-up to the 2016 referendum and played a decisive role. Is it possible something similar is happening, which is not coming across in polling or in the betting, and yet could make an important difference on polling day? The research, which was carried out in the summer, showed Labour eight points ahead with around 1.2 million newly-engaged voters. There are believed to be 40 seats in which the number of low-income swing voters is bigger than the incumbent MP's majority.
Turnout in 2017 increased among low income voters and was 68.7% over all - the highest this century. The 60-70% bracket is 1.558/15 on the Exchange with turnout of 70-80% trading at 3.39/4.
Boris Johnson's seat at risk?
Johnson goes into the election with the smallest constituency majority of any PM since 1924. What's more, Johnson's majority in Uxbridge and South Ruislip halved in 2017 to just 5,034.
Labour candidate Ali Milani is determined to achieve the swing of just over five per cent that would be needed to unseat the PM. Mobilising the seat's large anti-Brexit student base at Brunel University will be key.
The danger of the anti-Brexit vote splitting in the constituency looks minimal as the Lib Dems lost their deposit in 2017. Conversely, Brexit Party chairman Richard Tice could stand and potentially split the pro-Brexit vote. The constituency is on Conservative Campaign's HQ's list of at risk seats, amid speculation that the PM might relocate to somewhere safer.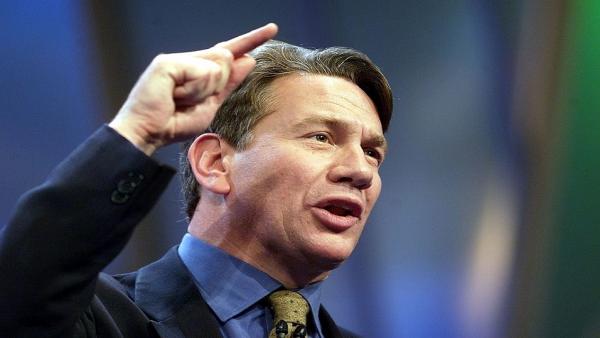 Are there precedents for such a high profile politician losing their seat? Tory cabinet minister Michael Portillo (pictured above) losing Enfield Southgate in 1997 was an iconic moment while then shadow chancellor Ed Balls losing Morley and Outwood in 2015 summed up an ignominious night for Labour.
Nothing would compare to the PM losing his seat. But if it happened, Johnson could continue in number 10 as long as he appointed himself to the House of Lords and retained the support of his party.