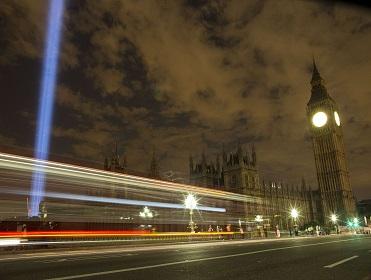 Will the Lib Dems send an MP to Parliament from Portsmouth South again?
With less than a week to go before polling day, Neil Monnery goes back to his hometown to look at Portsmouth South for his latest piece on key battleground constituencies...
2015 General Election Result:
Conservative - 14,585
Liberal Democrat - 9,344
Labour - 8,184
UKIP - 5,595
Green - 3,145
Independent - 716
TUSC - 235
JAC - 99
Majority - 5,241
As we hurtle blissfully towards the end of this General Election campaign, value plays are becoming all the more harder to find. Odds are changing based on national polling data, where companies are using various statistical modelling sets in an effort to predict what will happen. These people, though, have had a pretty tough time following poor forecasts in 2015 in the EU Referendum and with the US Presidential race.

For the punter this means we have to go super local. Find the constituencies where traditionally a party has done well even if their national numbers aren't so great. This is why I am looking at the seat where I came into the world on a Sunday morning in July 1983, Portsmouth South.

A year after this not-so-momentous event, Mike Hancock would win this seat in a by-election for the Social Democratic Party. He would lose by less than 250 votes in both 1987 and 1992 before winning it in four successive elections as a member of the Liberal Democrats. This seat has for my whole lifetime been a two-way marginal.

Come 2015 it was another of the swathe of Lib Dem seats to get swallowed up by the Conservative tide. The added complication of Mike Hancock's personal issues that had led to him being cast out of the party didn't help.
Replacement candidate and former leader of Portsmouth City Council Gerald Vernon-Jackson would only get half of the votes his predecessor got in 2010. Labour would even run the party close for second place.

The Tories though failed to win a single seat at local level the last time the council seats were up for grabs in 2016 within the Portsmouth South constituency. Labour would win one with the Lib Dems providing councillors for the other six wards.

Jeremy Corbyn's team have high hopes to exploit tuition fees but like in some other seats, the local university will not be in session on election day. The summer term ended on June 2 and many of the students will have already gone home for the holidays. No doubt some are still around and others will have sorted out a postal vote but that isn't something a lot of students are thinking about during exam season.

Gerald Vernon-Jackson has to get it across that it is the Lib Dems or Labour here. If he doesn't then the split will allow the Tories to win. UKIP are standing again so the Tories can't expect to get all that vote en masse. The Green party are also standing and secured over 3,000 votes two years ago. Will those voters be hardened or are they squeezable towards the Lib Dems? I would imagine that vote is softer than it was last time around.

All the talk I hear from the ground is this has been one of the best local campaigns the Lib Dems have run. The social media game has shown large numbers of volunteers out daily. As this seat has had strong local representation for a long time along with good national results, it has to be in the top five Lib Dem targets in England.

For that reason I am rolling the dice and think the Lib Dems provide decent value at 100/30. It isn't the sexiest tip I've given during these columns but the Tories are nowhere near as certain as 1/5 to win here and the Labour vote is a 40/1 spoiler.

Recommended Bet
Back the Lib Dems to gain Portsmouth South at 100/30 on the Betfair Sportsbook
You can follow @neilmonnery on twitter where he'll be updating constituency odds throughout the General Election.