French Election: Melenchon's late surge leaves contest wide open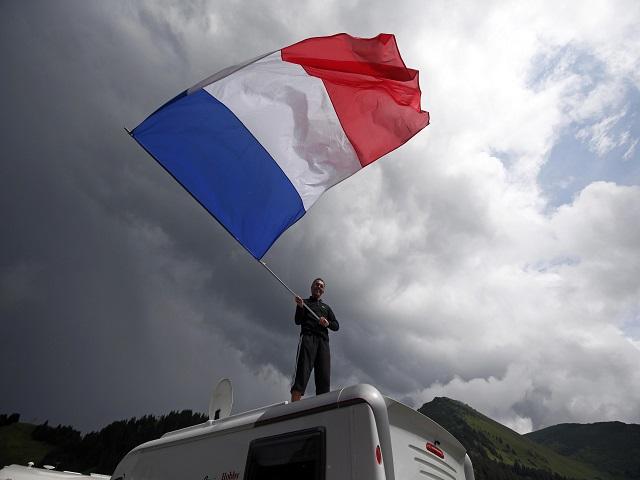 One week to go before France votes in round one of the presidential election
With one week to go before voting and almost a third of the electorate reportedly undecided, the French Presidential election is increasingly close to call, says Max Liu...

"Bettors make Le Pen/Macron 1.9210/11 in Betfair's "Final Two" market."
With only one week to go before voters go to the polls in round one of France's presidential election, the contest looks as unpredictable as ever. Bettors still make Emannuel Macron the favourite, with the Front Nacional's Marine Le Pen 4.77/2 his nearest rival, but Macron has drifted to 2.021/1, having traded at around 1.68/13 a week ago and there are signs that he might be losing support.
Bettors expect Le Pen/Macron final round
The election takes place over two rounds and the first round is next Sunday (April 23). The two candidates who win most votes go through to the final round on May 7. Bettors are confident that it will be the Front Nacional candidate against the man from En Marche in the final round and make Le Pen/Macron 1.9210/11 in Betfair's "Final Two" market.

Macron has been the star of the election campaign so far. What had looked set to be a dour race to the bottom between Le Pen and the scandal-hit Republican Francois Fillon 5.49/2 has been ignited by the surprise success of Macron. He served as a finance minister under the current socialist president Francois Hollande but left the party to form En Marche last year.

Not everybody in France is impressed by the candidates and, with around 30% of the electorate said to be undecided, the election is still wide open. With the surprising outcomes in the UK general election of 2015, the Brexit referendum on 2016 and Donald Trump's shock victory in America last November, nobody takes election outcomes for granted these days.
Melenchon's rise makes four horse race

Le Pen is 1.768/11 to win the first round and has been the favourite for some time. Indeed, her nearest rival Macron has drifted to 3.3512/5. The theory is, however, that in the second round everybody except Front Nacional supporters - a sizeable majority, we think - will rally behind Le Pen's rival, who's most likely to be Macron, and he will win the presidency comfortably.

However, the worrying sign for Macron is that he lost three points in one poll this week and appears to be losing support to Jean-Luc Melenchon, the veteran left-winger. Melenchon has been backed as high as 980.00979/1 but, following a strong TV debate performance and tireless campaigning up and down the country, he's now 9.08/1.

Some polls show Melenchon winning 20% of the vote next Sunday, gaining on Macron and Le Pen who are at around 23%.With the Socialist Party candidate Benoit Hamon trading at 340.00339/1 in the election winner market, the hopes of the left fall on Melenchon. His policies include increasing public spending and renegotiating the EU treaties. He would also like to take France out of Nato, the World Trade Organisation and the International Monetary Fund, as all are regarded by his party, La France Insoumise (France Unbowed) as the institutions of failing global capitalism.

Arguably, Melenchon is a French Jeremy Corbyn - a left-wing politician who's been around the block a few times and is gaining popular support to the surprise and consternation of the political establishment. The difference is that rather than trying to become leader of the opposition, Melenchon wants to show that he could be France's next president.
Time to back Melenchon?

This weekend, the media has scrambled to include Melenchon in their election coverage. There's a sense that, while all the talk has been of Le Pen's chances of causing a populist upset, Melenchon could surprise everyone and surge to victory over the final straight of the election campaign.

That still seems unlikely, and it's worth remembering that Melenchon has been here before: four years ago, he polled at 17% before the first round and ended up taking only 11%. But this French election is unlike any other and there could still be significant surprises to come.