UK Politics: Theresa May's exit throws Brexit betting markets wide open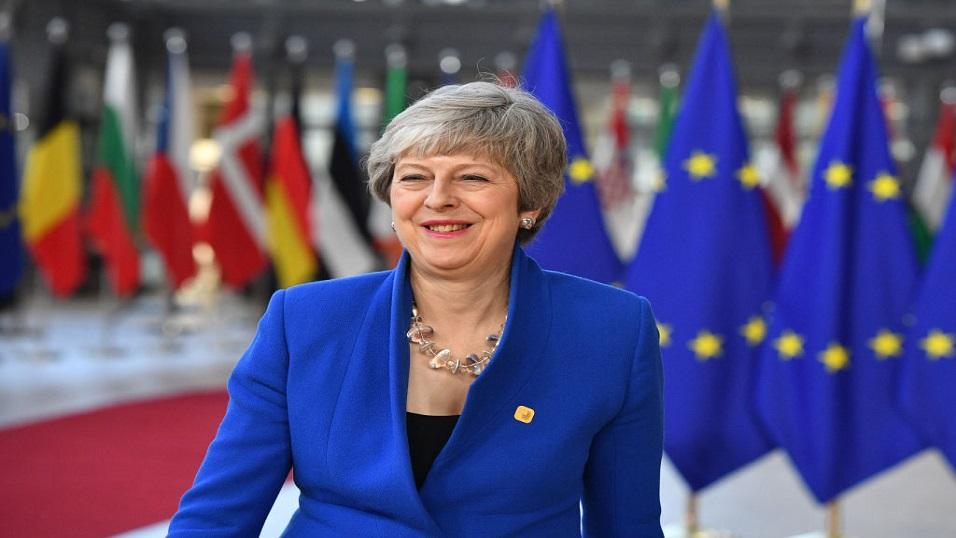 Theresa May is set to walk out of Downing Street this summer
The PM looks set to leave this summer, after which all be to be play for between Brexiteers and Remainers, with no deal and revoking article 50 very much on the table, says Max Liu...
Theresa May is 1.3130/100 to leave office in the period July to September after the Prime Minister said she would set out a clear timetable for her departure if she fails to get her Brexit withdrawal deal through parliament next month.
MPs are likely to vote on May's deal for the fourth time in the first week of June. Labour and Tory MPs, including some who previously voted for the deal, have said they will reject the deal, so May's departure this summer looks inevitable.
A meaningful vote to pass this year is 1.9620/21 but it's unlikely to be May's deal at the fourth attempt. The PM has warned MPs that rejecting her deal again would increase the likelihood of either a no deal Brexit 5.39/2 or revoking article 50 3.211/5. The odds on both outcomes could shorten considerably this summer, especially if, as seems likely, the Tories elect a Brexiteer as leader.
Boris is more busted flush than big beast
Paul Krishnamurty has written about the candidates to succeed May and argued convincingly against backing the market leader Boris Johnson 2.8615/8 - a position I support.
Tory MP Nadine Dorries described Johnson this weekend as her party's only "big beast" and you will hear a lot of this kind of thing from Tory Brexiteers over the coming weeks and months. They believe having Johnson as leader would help them win back the kind of voters who look set to drift over to the Brexit Party at this Thursday's European Elections.
For me, though, Johnson is more of a busted flush, having blown his chance to become leader in 2016 and damaged his reputation with his imbecilic tenure as foreign secretary. In a crowded field, which could involve more than ten candidates, and under a party electoral system that often throws up surprises at the expense of big beasts (see Clarke, Portillo, Davis), the odds on Johnson are too short.
Keep an eye on Jeremy Hunt 15.5 - he's failed at every job he's held in government and always managed to go on to a better one. Why should he stop now?
Euro Elections - Tories in fifth with Labour third?
The PM is bracing herself for an emphatic defeat at the European Elections on Thursday. Seventy-three UK MEPs will be elected and the Brexit Party are 1.051/20 to win the most seats. They are 1.132/15 to win 24 or more seats.
It's an indictment of the Conservative and Labour parties' handling of Brexit, as leave voters abandon the former and Remainers signal their disappointment in the latter.
This view has been cemented by this weekend's polls, which are damning for the main parties, especially YouGov's latest which sees Labour and the Tories pushed into third and fifth respectively.

It has the Brexit Party taking 34% of the vote - an outcome for which you can get 3.211/5 on the Exchange:
European Parliament voting intention:

BREX: 34% (+34)
LDEM: 17% (+10)
LAB: 15% (-10)
GRN: 11% (+3)
CON: 9% (-15)
CHUK: 4% (+4)
UKIP: 3% (-24)

via @YouGov, 8 - 17 May
Chgs. w/ 2014 result.

? Britain Elects (@britainelects) May 18, 2019
Turnout should be higher than the 35.6 % we saw in 2014, as voters use the elections as a proxy second referendum on Brexit.
Long term, however, the markets to watch are on the next general election. With a new Tory leader likely to take office in October, it's beyond the realms of possibility that we'll get a general election in 2020 3.259/4.
Labour will be concerned if Remainers go to the Lib Dems and Greens on Thursday. However, these European elections take place under extraordinary circumstances and voters will approach them differently to a general election.
My belief that Labour are in a good position for the next general election is compounded by new polls that show Labour with seven and five point leads when it comes to Westminster voting intention this weekend. At the very least, I'm not ruling out a Labour majority 4.47/2.
Morrison wins "miracle" Australian election from 4/1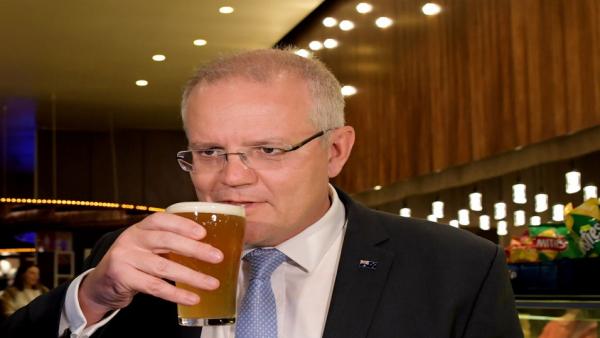 Anyone who underestimates the chances of long odds political bets coming in should turn to events in Australia, where Scott Morrison's coalition this weekend look like they have won an unlikely victory in the country's federal election. Morrison (pictured above) himself called the result a "miracle".
When I first quoted odds on the Aussie election in mid-April, a coalition victory was trading at 5.24/1 with the Labor Party, which was shocked to lose yesterday, into 1.21/5 to win.
I wrote at the time: "Aussie politics is fairly volatile and it could be closer than current Exchange odds indicate, so worth keeping an eye on developments over the next month." Strewth, that was an understatement.

Discover the latest articles
Read past articles