UK Politics: Could Corbyn and May both leave this year?
Corbyn and May - gone in 2019?
Theresa May and Jeremy Corbyn are both under fire following big losses at the local elections. Max Liu believes they could both be out this year.
So now we know. The public is fed up with the Brexit deadlock and is prepared to take out its frustrations on the main parties when it comes to voting time. The Conservatives lost 1,334 councillors at Thursday's local elections in England and Northern Ireland, while Labour failed to make gains - almost unheard of for an opposition facing a party in its 10th year in government - instead losing 82 seats.
The top line is that Liberal Democracts were the night's big winners, while other Remainers, including the Greens and a slew of independents, also did well.

But the bottom line is this - if the results were replicated at a general election, the outcome would be another hung parliament which is one reason why that's 1.768/11 on the Betfair Exchange with the odds on a victory for the Tories 4.67/2 and Labour 4.3100/30 drifting.
On top of that, Nigel Farage's Brexit Party, which did not field candidates on Thursday, are 1.251/4 to win most seats if the UK holds European Parliament elections on 23 May.
Can leaders reach a deal?
There was a moment as the results came in on Friday morning when I wondered if it might be worth taking the 10.09/1 on 'No' in the market Will UK hold European elections in May 2019? I speculated that Theresa May and Jeremy Corbyn might be so shaken by Thursday's shellacking that they would endeavour to come up with an agreement to pass the withdrawal deal and avoid holding the European elections in just under three weeks' time.
In the days prior to Thursday's elections there had been suggestions that a deal might be closer than previously thought, with shadow business secretary Rebecca Long-Bailey among those suggesting compromise could be within grasp. On Saturday, May appeared to be thinking along similar lines when she said the election results gave "fresh urgency" for the need to break the Brexit deadlock.
But then I thought about the numbers - the fact that any compromise between the PM and leader of the opposition would alienate so many MPs in both their parties that the deal would still fail to pass in the House of Commons - and the value now looks to be 2.8415/8 on the withdrawal bill failing to pass at all this year.
This sense is compounded by the news that 104 opposition MPs, mainly from Labour but also SNP, Change UK, Green and Plaid Cymru, have written to May and Corbyn insisting they will not back a "Westminster stitch-up" unless there is a firm guarantee that any deal is then put to a confirmatory referendum.


Second referendum - the only solution?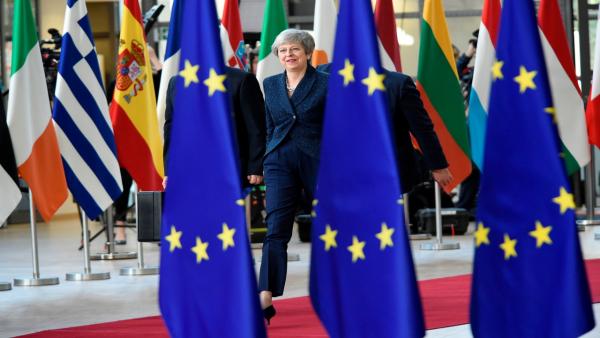 For a few weeks, the chances of a second referendum appeared to be diminishing. The government don't want it to happen and nor do the Labour leadership, so you can see why it's drifted to 4.47/2 that we'll see one before 2020. But would May and Corbyn really prefer to see European Elections in which Farage and his ilk are voted into the Brussels Parliament in unprecedented numbers?
Increasingly, it's hard to see any other way out of the Brexit impasse than letting the public decide and it might be a matter of wording; the two leaders could save face by, instead of giving in to the People's Vote lobby, holding what they'd term a 'confirmatory vote' on the withdrawal deal after it's passed.
I still wouldn't take those odds on a referendum this year - for logistical reasons, it might be too late to get it set up for 2019 - but it's becoming more likely that the public will get another say, possibly early next year. That would involve a further extension from the European Union and bettors think that's inevitable, making it 1.558/15 that the UK will not leave the EU by the current Halloween deadline.
May and Corbyn to both leave this year?
At the beginning of this year, I talked up the possibility that both the PM and leader of the opposition might leave their posts in 2019. Thursday's election results make that more likely. If nothing else, the cross party talks have succeed in making it clear that Brexit is Corbyn's problem as well as May's.
Iain Duncan Smith this weekend called for May to go, while Corbyn faces pressure not only from the centrist, pro-Remainers in Labour, but also from the Momentum group on the left of his party that want to see a second referendum. Corbyn is 1.412/5 to go in July 2020 or later but that looks too short.
Note how many times in this article, I have talked about Corbyn and May as a pair and the fact that pro-Remain MPs have written a letter addressing them jointly; they are very different politicians who speak to separate demographic groups. On Brexit, though, they have more and more in common and it's not impossible that they will both be gone this year.
Discover the latest articles
Read past articles