Brexit Betting: Five scenarios could play out over Withdrawal Agreement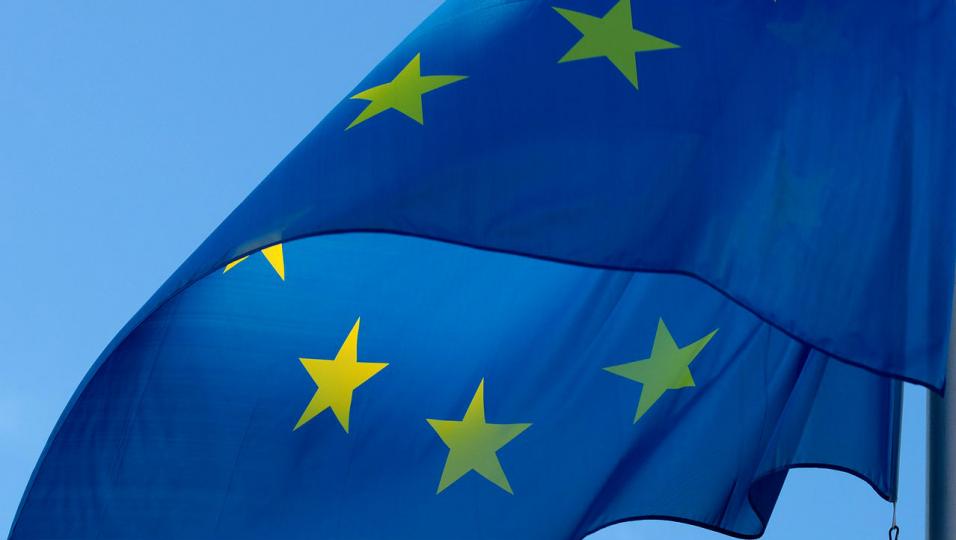 An on-time Brexit is rated less likely than ever
With parliament set to reject Theresa May's Brexit deal, Paul Krishnamurty analyses five ways the process could pan out...
"As it stands, the UK is leaving on 29/03/19 without a deal...At 3.3512/5, Betfair markets rate that date less likely than ever."
The Brexit clock has ticked down 25 days since my last update - leaving just 79 until departure - but the parliamentary process to deliver it smoothly has barely moved forward.
Parliament ties May's hands ahead of probable defeat
Thanks to the intervention of controversial Speaker John Bercow, this week's parliamentary drama merely confirmed what seemed likely before Christmas - that backbench MPs are fast seizing control of the process from the government.
If Theresa May loses Tuesday's Meaningful Vote - Betfair punters rate that almost certain at odds of 1.051/20 and the BBC estimate the government will barely get 200 votes - her hands will be swiftly tied by parliament.
Instead of having 21 sitting days to report back with a Plan B, the latest amendment means the government must do so within three - January 21st.
They have only scheduled 90 minutes for debate and one amendment, but that will be fought over and the Speaker has shown he won't allow the government to evade scrutiny or run the clock down.
Once that debate is extended, countless scenarios are possible including some that nobody has yet envisaged. Here's five ways it could play out.
Scenario A - Withdrawal Agreement eventually passes
Clearly, May's plan was to run the clock down, eventually scaring rebel MPs into at least abstaining in fear of no deal. The Grieve amendment makes that less likely, as parliament can quickly force her hand.
In the absence of an alternative solution, though, this is the only deal on the table. On next Tuesday's projected numbers, it feels dead but what if Parliament similarly blocks all the alternatives?
Minds are already focused on avoiding no deal and more bad news like yesterday's Jaguar Land Rover job losses could leave MPs little option. Enough Tory rebels and enough Labour MPs - the majority of whom represent Leave constituencies - either convert or abstain.
Scenario B - Election or change of government
Jeremy Corbyn reiterated his plans yesterday. In keeping with the motion agreed at the party conference, Labour will first pursue a general election. If that fails, all options remain on the table, including campaigning for another referendum.
An election in 2019 has been heavily backed into 2.427/5 but this first attempt, at least, is highly unlikely. Few want it or have anything obvious to gain (including Corbyn). Would the EU be prepared to delay Brexit, especially given an election would probably produce further deadlock?
Nevertheless these are unpredictable times so imaginative thinking is due. Here's two ways Corbyn could get a swift crack at Number Ten.
May could call his bluff. Corbyn's current position is that their manifesto would commit to a 'Labour Brexit'. Fighting an election on that ill-defined and unpopular policy would be catastrophic and Labour are already trailing in the polls.
Alternatively, a bizarre scenario where parliament votes to extend Article 50 for a second referendum, but May refuses. She then loses a confidence vote and Labour form an eclectic coalition to deliver that sole task. Its time-span would be inevitably short, with a swift election part of the deal.
Scenario C - Delay for renegotiation
Meaningful renegotiation is, for me, even less likely. Westminster chatter persists about some magical alternative - Norway +, Canada +++ etc - with little serious analysis of the prospect. Every EU voice has been adamant - no renegotiation.

There will doubtless be some amendments to this effect, at which point plans will unravel under scrutiny. In any case, there is no evidence that deal would get through the Commons even if the EU did play ball.
Scenario D - Second referendum
As argued for months, this is where I think we end up. A backbencher will introduce an amendment for a second referendum which, perhaps after further amendments, includes Remain. The elegant solution would be to have a free vote - sharing blame and sparing both leaders - but, assuming it is whipped along party lines, its success will depend on the Labour leadership.
All other options have failed, leaving Corbyn free to reluctantly honour his commitment that Labour members would direct party policy. Failing that, his job could be in peril. Article 50 is extended, specifically for a legally binding referendum in the autumn.
If this happens, the Conservative Party will explode - 90% of members oppose another referendum. May will be gone within days if not hours, sparking a leadership contest which will determine precisely how they intend to fight the referendum.
Scenario E - No deal
For all the talk of backbenchers blocking no deal, interventions have yet to do so and none of these amendments are certain to pass. May's deal remains poison to both sides. As it stands, the UK is leaving on 29/03/19 without a deal.
At 3.3512/5, Betfair markets rate that date less likely than ever with or without her deal but, to change it, May must renege on another commitment and request an extension to Article 50.
The EU have said extension is only possible if merely to tie up loose ends, for another referendum or perhaps an election. They have a consistent, settled position and no incentive to loosen it, lest it encourages other would-be leavers. Nor have leaders of EU countries, ahead of Euro Elections.

The PM therefore has, as far as I can see, three options to avoid no deal. Pass her deal. Revoke A50 - unimaginable to Tories. Break all promises to avoid a second referendum, and resign immediately.

Follow Paul on Twitter and check out his website, Political Gambler.
Discover the latest articles
Read past articles