EU Referendum: Three voter groups that could swing the result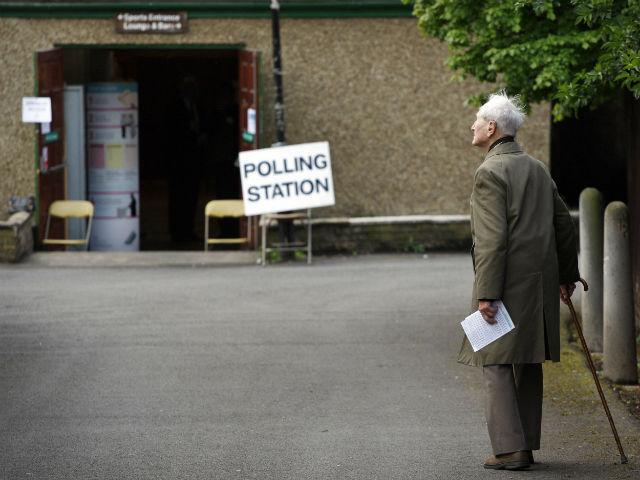 The over-65s could be one of the demographics that swing the referendum result.
Surveys only give an indication of voter intentions - the final result is likely to hinge on who turns up at the polling stations.
"Young people are much more pro-EU but much less likely to bother voting, meaning that a key element of Remain's coalition is looking flaky." - Adam Drummond, research manager at Opinium.
If you've been keeping an eye on our previous instalments in the EU Referendum series, you'll know that the ongoing tug-of-war between the Leave and Remain camps has experienced lots of back and forth recently.
The two sides were neck-and-neck for months, until support for staying in the EU surged at the beginning of May. Since then, Brexit has steadily gained momentum and looks to be almost on level footing again. But how much faith can we place on opinion polls?
Even the staunchest of Conservative Party backers were sceptical that the Tories would clinch a majority in the 2015 general election. The reason? Surveys had consistently shown the result would be far closer than it ultimately was.
Polls can only tell us so much, and the final outcome may come down to which voters turn up on June 23 and follow through with their stated intentions. With that in mind, let's look at some of the key demographics that could have a huge impact on the referendum result.
1/ The over-65s

Older voters have been somewhat of a thorn in the side of the Remain camp. The over-65s show overwhelming support for leaving the EU, with one expert claiming only 40% are voting to stay.
Prof John Curtice from the University of Strathclyde told BBC Good Morning Wales: "I will be very surprised if a majority of over-65s don't vote to leave the European Union.
"Certainly the over-65s, the older people, are perhaps one of the hardest nuts, for the government, for the Remain campaign to try to crack."
What potentially makes this age group interesting is that older voters often have exceptionally high turnout percentages. Ipsos Mori figures for the 2015 general election showed 78% of over-65s visited polling booths on the day, compared with just 54% of 25-34-year-olds.
2/ Young voters

While older people seem to have a stronger sense of civic responsibility, voter apathy is a common problem for political parties trying to appeal to younger crowds.
However, the Remain camp will be keen to tap into this demographic, as they've indicated robust support for sticking with the EU. In fact, an April Observer and Opinium poll found 53% of people aged between 18 and 34 would vote stay if the referendum were held tomorrow. Just 29% want to break away.
The disappointing news for the Britain Stronger in Europe campaign is that only 52% of the demographic said they would definitely vote, while 81% of over-55s intended to turn out. Ipsos Mori revealed only 43% of people aged between 18 and 24 voted in the general election.
"Young people are much more pro-EU but much less likely to bother voting, meaning that a key element of Remain's coalition is looking flaky," said Adam Drummond, research manager at Opinium.
3/ Conservatives

The Tories are deeply divided on Brexit; the issue has caused a rift in the party that could develop into a leadership contest if the Leave camp succeeds.
David Cameron's party clinched 36.9% of the vote in 2015, meaning Conservative voters make up a large proportion of the electorate. Which side they choose on June 23 could therefore have a notable bearing on the final result.
Gauging how Tory voters intend to vote may be difficult, however. A March Daily Telegraph poll showed 60% of Conservatives backed the Leave campaign, while only 34% were siding with Remain.
A May survey from the newspaper indicated a change of heart for many people; 57% of Tories said they supported the UK's continued EU membership, with 40% supporting Brexit. Both camps will therefore be keeping a close eye on any mood shifts among Conservative voters as polling day looms.
The final countdown

With just two weeks to go until the referendum, many would argue the final result is still anyone's guess. We've highlighted three demographics that could swing the election based on their voting and turnout intentions.
People at both ends of the age spectrum are likely to have a significant impact on the outcome. Older Brits have indicated a preference for Brexit, and they are traditionally reliable when it comes to turning up on polling day.
Conversely, younger people are overwhelmingly pro-EU, but encouraging them to vote is notoriously difficult. Meanwhile, Conservatives continue to swing wildly between the Leave and Remain camps, giving pollsters a tough job of predicting their intentions.
And these are just some of the voter groups that could affect the outcome. The latest Daily Telegraph poll, conducted on June 6, showed 5% of respondents still don't know which way to vote. This represents more than 2 million people currently registered with the electoral roll.
Clearly, both sides still have everything to play for as the referendum date rapidly approaches. If you want to keep informed on the issue, stay tuned in to our weekly Brexit series for the latest updates.
What is Tradefair?
Tradefair is Betfair's new spread betting service, offering trading on thousands of financial markets such as Gold, EUR/USD, FTSE 100 and Twitter. Whether you think prices are going up or down, Tradefair lets you take a view.

Check out our latest Special Offers

Please note: Our services include products that are traded on margin and carry a risk that you can lose more than your initial deposit. The products may not be suitable for everyone - ensure you fully understand the risks involved.