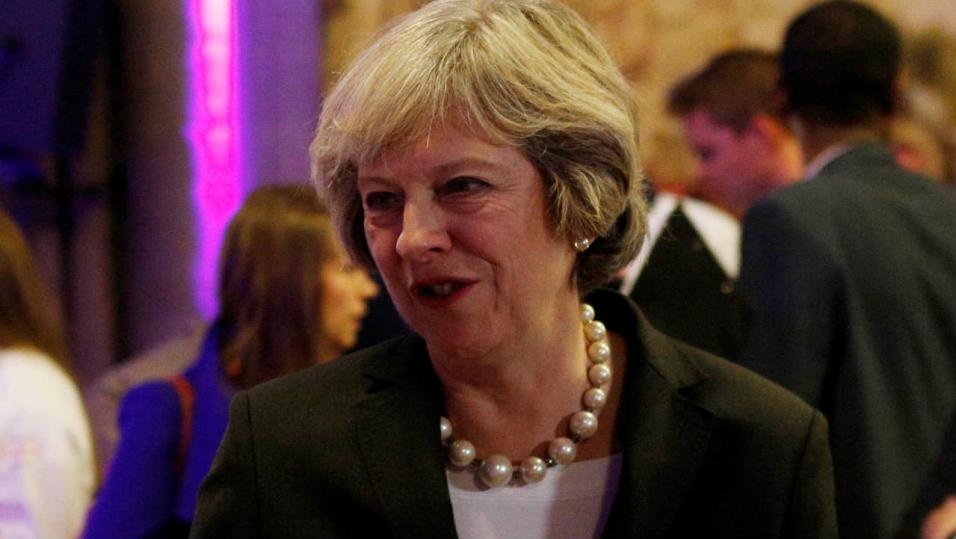 Rebels from the Conservative backbenchers are putting more pressure on Theresa May to agree a 'soft Brexit'.
Rebel backbenchers urge the Prime Minister to form a cross-party alliance to negotiate a 'soft Brexit' after they put a halt to landmark vote. The Tradefair team brings you the latest in UK politics...
"The government has committed to hold a vote on the final deal in parliament as soon as possible after the negotiations have concluded."

- David Davis, Brexit Secretary.
The UK Prime Minister is coming under increased pressure to form a cross-party alliance and negotiate a 'soft Brexit' deal.
Conservative rebel backbenchers who defeated Theresa May last week are urging her to form a cross-party alliance with Labour MPs to help discuss a less harsh withdrawal from the EU.
The loss in the House of Commons, which saw a group of rebel Tories win the right to have a meaningful vote after a deal is agreed, was seen as a major loss for the Prime Minister's Brexit bill.
Defying their leader, 11 Conservative MPs showed their support for an amendment that will ensure parliament gets to vote on the final Brexit deal before Britain withdraws from the EU. It marks May's first Brexit defeat and some have said it shows there is no parliamentary majority for a hard Brexit.
A final vote is agreed
Brexit Secretary David Davis delivered a written statement after the defeat in the House assuring MPs that they would get a final vote before Britain leaves in March 2019.
"The government has committed to hold a vote on the final deal in parliament as soon as possible after the negotiations have concluded. This vote will take the form of a resolution in both houses of parliament and will cover both the withdrawal agreement and the terms for our future relationship," Davis said.
May is expected to meet with key MPs to discuss her plans, which she will then take to a debate with her full cabinet on Tuesday.
However, since her defeat in the Commons, some rebel backbenchers have said this should give the Prime Minister a stronger position to oppose those pushing for a 'hard Brexit'.
No majority for May
With no majority in parliament to push through more drastic plans to leave the EU, they believe it should give May and soft Brexit backers like Chancellor Philip Hammond and Home Secretary Amber Rudd the leverage to push for a gentle departure from the bloc.
Reports suggest there are a number of Labour MPs that want to remain in the single market and customs union, which could be enough to see them form a cross-party alliance with Conservative rebels.
The Prime Minister's meeting with senior ministers later today will be the first meaningful talks she has had to determine what the UK's long-term relationship with the EU should be.
Trying to reach an agreement
Until now, her discussions have been focused on key matters like what a reasonable divorce bill is and how to resolve the Irish border problem. However, there is a clear divide among her key MPs in how they envision Brexit.
Foreign Secretary Boris Johnson and Environment Secretary Michael Gove want a formal split from the EU so the UK is free to negotiate its own trade deals with other countries, but it's largely understood that this would mean losing membership of the customs union and single market.
Other Tories, like Hammond and Rudd, are calling for Britain to remain part of both of these to allow businesses access.
Market impact
The continuing dissidence in the Conservative Party is making it difficult for any certainties to be drawn from Brexit talks. This is making the climate challenging for investors and many are concerned about the possibility of the UK leaving the EU without any deal negotiated.
May's mantra has been that "no deal is better than a bad deal", but most experts won't agree with her. An abrupt departure from the single market and potential tariffs placed on the UK resulting from a 'no deal Brexit' could potentially damage the British economy severely.
Until now, the markets have proven to be resilient after the initial shock of the referendum in June 2016. However, with time running out until the March 2019 deadline, investors could start to get a lot more twitchy about the impact of Brexit on the UK and the Eurozone.

What is Tradefair?
Tradefair is Betfair's new spread betting service, offering trading on thousands of financial markets such as Gold, EUR/USD, FTSE 100 and Twitter. Whether you think prices are going up or down, Tradefair lets you take a view.

Check out our latest Special Offers

Please note: Our services include products that are traded on margin and carry a risk that you can lose more than your initial deposit. The products may not be suitable for everyone - ensure you fully understand the risks involved.