Brexit Latest: Price shortens on deal passing but delay still odds-on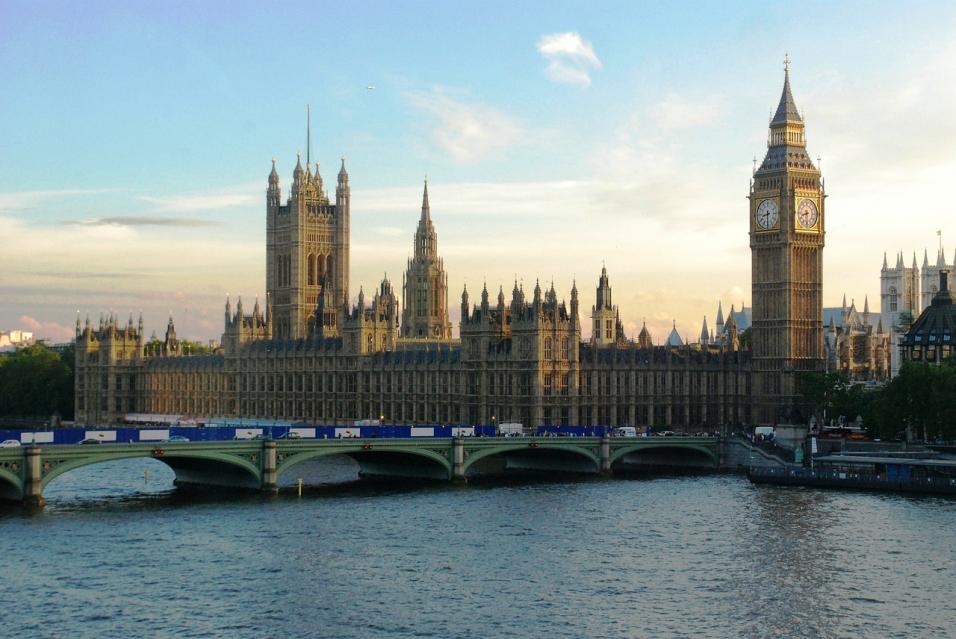 MPs will sit on Saturday to vote on Brexit
Boris Johnson will try to reach agreement with Brussels before presenting a deal to MPs on Saturday. But bettors still expect no Brexit by 31 October, says Max Liu.
"On Sunday, Sturgeon called Johnson's Brexit plans a "race to the bottom" and said the polls showed Scots believe their economy would be better off with independence in the EU than in the UK after Brexit."
A Brexit withdrawal deal is 2.8815/8 - a 35% chance - to pass as British politics braces itself for another eventful week. Ahead of Thursday's European Union summit, encouraging words about reaching agreement have emerged from Dublin and Brussels, suggesting Boris Johnson could have a deal to present to the UK parliament when MPs sit next Saturday.
For months, punters have bet against a deal on the Exchange, with the odds on one passing in 2019 hovering around 6.05/1, but now the price is shortening as Johnson tries to come up with a fudge that he can sell to his party, the DUP and around 19 rebel Labour MPs.
At the same time, however, bettors are still backing the UK to stay in the European Union beyond 31 October, with no Brexit by that date trading at 1.330/100.
DUP and Labour already criticising 'Johnson deal'
Jacob Rees-Mogg, leader of the House of Commons, is warning Brexiteers that they should be prepared to make compromises if they want the UK to leave by Halloween.
Clearly Nigel Dodds wasn't listening, as the DUP's deputy leader has already said Johnson's plan, which would leave Northern Ireland in the EU customs union, "cannot work".
Labour's Rebecca Long-Bailey, meanwhile, said on Sunday that the deal would damage the UK. Stephen Kinnock and Gloria del Piero are among Labour rebels who will consider voting for the deal but admit they could oppose it because they don't want to boost Johnson's election chances.
Jolyon Maugham QC, who has been involved in legal challenges to Brexit, is also warning that backing Johnson's deal would increase the chances of no deal - an outcome that's trading at 7.413/2 on the Exchange.
Is Corbyn alone in wanting election before referendum?
John McDonnell is reportedly coming around to deputy leader Tom Watson's view that a second referendum should be held before a general election.
Long-Bailey also admitted on Sunday that she's been on a "journey" in her attitude to a second referendum while Labour's Brexit spokesman Keir Starmer said the party would push for a second referendum on any deal tabled by Johnson.
Jeremy Corbyn, however, insists he wants a general election before a referendum - an outcome that's 1.251/4.
Long-Bailey leads women candidates for Labour leader
Bettors with an eye to the longer term will have listened this week when McDonnell said that, if Labour lose the next general election - they're 5.39/2 to win most seats - Corbyn would not stay on as leader. The shadow chancellor added that he hoped Corbyn would be succeeded by a woman.
Unlike the Tories and Lib Dems, Labour have never had a woman leader. Harriet Harman did the job on an interim basis in 2015 and, further back, Barbara Castle was regarded as a serious contender for the role in the 1970s.
Starmer 6.05/1 is still the favourite but this column has long advocated backing Long-Bailey 6.86/1 and she remains the bet, although we also like Angela Rayner 12.011/1.
The next Labour leadership contest will be fascinating, with Momentum aiming to cement the left of the party's power and those on the right try to wrest it back to the so-called centre. Want a unity candidate, who has served in the Corbyn shadow cabinet while retaining ties to the right of the party? Emily Thornberry 11.010/1, who's good in election mode and makes excellent speeches, could be your bet.
Of course, Labour might win the election, Corbyn could serve a full term and new leadership candidates could emerge over the next half-decade. In which case, Laura Piddock 18.017/1 is perhaps one for the future. If you think the patriarchy will be around for a while yet, Clive Lewis 22.021/1 is Starmer's closest male rival.


Poll shows record support for Scots indy
Support for Scottish independence has risen to 50%, according to a new poll.

Scottish public opinion towards independence...

Support: 50%
Oppose: 50%

via @Panelbase, 09 - 11 Oct

NB: not the #IndyRef Yes/No question. pic.twitter.com/OwPuFJSU5p

? Britain Elects (@britainelects) October 13, 2019
On Sunday, Sturgeon called Johnson's Brexit plans a "race to the bottom" and said the polls showed Scots believe their economy would be better off with independence in the EU than in the UK after Brexit. She predicted that it wouldn't take long for an independent Scotland to gain EU membership.
On Sportsbook, Scotland choosing independence at the next referendum can be backed at evens. You can get 7/1 on an independence referendum next year, the same odds for the year after, but no referendum before 2022 is the 1/3 favourite.

Discover the latest articles
Read past articles