Brexit Latest: Is Boris Johnson's plan about to hit a wall?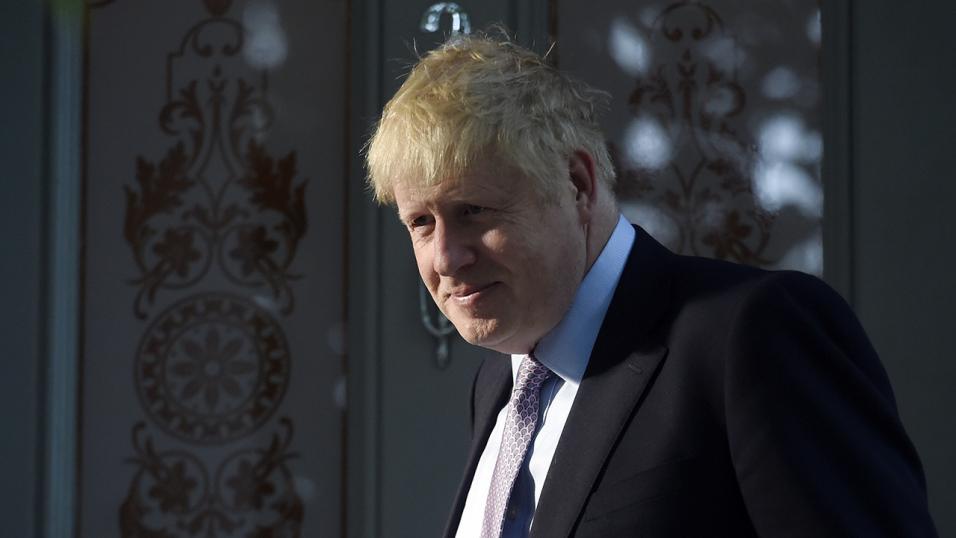 Boris Johnson's honeymoon may be coming to an end
Just as it looked inevitable, Boris Johnson's Brexit deal ran into more trouble on Saturday. Paul Krishnamurty discusses what happens next...
"The effect of Letwin will mean MPs will now be able to amend the Withdrawal Agreement considerably from its current form - in ways that could be ruinous for the Tory party."
In keeping with the general rule of Brexit, the facts changed whilst writing my last piece on Friday. The Letwin Amendment duly obliterated the government's plan for a straight vote on their Brexit deal and consequently, 'Super Saturday' didn't quite live up to its billing.
It would therefore be folly to presume anything about the days ahead but the fundamentals still apply - Brexit is reaching its endgame.
Will EU accept extension?
Despite protestations from Boris Johnson and the charade of multiple letters saying different things to the EU, an extension to Article 50 has been requested. All calculations are contingent on their response.
The extension request has just arrived. I will now start consulting EU leaders on how to react. #Brexit

? Donald Tusk (@eucopresident) October 19, 2019
The government remain adamant they will leave the EU on 31st October. Hard Brexiter MP Daniel Kawczynski is lobbying Poland and Hungary. Any one of the EU27 can veto the extension.
As almost fluent Polish speaker I am doing all I can can to convince Polish govenemt to veto extension of Article 50.Others working on Czechs and Hungarians. One of these will veto I predict. @BorisJohnson @robpowellnews pic.twitter.com/1IslpgIClp

? Daniel Kawczynski (@DKShrewsbury) October 20, 2019
In the meantime, the government will try to bring back the Meaningful Vote today - believing they just about have the numbers to pass. Betfair's market on it rates 'Yes' odds-on at 1.910/11. Note, however, that the vote must take place today or that market becomes void. As Lewis Goodall of Sky News explains, this is unlikely. Given that the MV is now uncertain to take place this year, I've cashed out the bet on Yes advised on Friday at 1.9 at 1.56 for a profit.
Huge problems storing up for the govt this week:

Plan is to bring MV back tomorrow. Think almost certain not to happen as Speaker will rule out of order as (i) same issue twice (ii) contradicts Letwin amendment which says Brexit related legislation must be agreed first.

? Lewis Goodall (@lewis_goodall) October 20, 2019
Letwin Amendment gives parliament the upper hand
If that proves correct, it may come to represent a decisive shift in the Brexit chess game. After a week of quite brilliant PR that almost carried him over the line, the Johnson premiership may be about to hit a wall.
It seems that the effect of Letwin will mean MPs will now be able to amend the Withdrawal Agreement considerably from its current form - in ways that could be ruinous for the Tory party.
A couple of weeks ago, I wrote that adding a confirmatory referendum was Remainers' winning move. That may well still materialise but another gamechanger is now on the cards - an amendment demanding the whole of the UK stays in the Customs Union.
DUP the key to parliamentary maths
The critical dynamic is the DUP, and their response to Johnson throwing them under a bus. Their ten votes ensured the Letwin amendment passed and there are strong signals they would back a Customs Union. This would keep them tied to the UK and perhaps save them from electoral disaster. They may even ultimately back a referendum.
Both amendments formed part of the earlier series of indicative votes. The Customs Union only lost by three votes and would, in my view, pass once all the previous abstainers jump off the fence. In addition to the DUP, this is the best escape route for those Labour MPs in Leave seats, who felt compelled to go with Johnson's deal despite the ramifications for their party and its priorities.
And a customs union amendment is what I'll be working for. It is the option that was 3 votes short of passing in Parliament. I am convinced we can get majority support for it. It would enable us to stay true to the Labour manifesto every Labour MP was elected on https://t.co/LmzdJ3KjDX

? Gloria De Piero (@GloriaDePiero) October 20, 2019
This would be disastrous for the Tories, who are largely opposed to the CU, because it would block the UK from forming new trade deals. Some will say Brexit is pointless without that freedom. It is hard to envisage Johnson leading the argument for this form of Brexit in an election or referendum. Nigel Farage will make hay, declaring it to be Brexit in name only and split the Tory vote.
My guess is that this CU amendment will pre-empt the crunch - MPs will have to support either a General Election or a referendum, and the EU may well demand such clarity in order to extend A50.
Beware reports and assumptions regarding fixed parliamentary numbers. We are in a fast moving and changing process. This time last week few believed a deal was imminent, and even fewer thought Johnson would have the numbers to pass it. Yet without the Letwin amendment, he would likely have succeeded. A vote on a referendum now would be close but perhaps short by a handful. If following a Customs Union amendment, I reckon it wins as a few Tories conclude this is the only way out of the mess.

Follow Paul on Twitter and check out his website, Political Gambler.

Brexit on 31/10/2019
Meaningful Vote to pass on 19/10/19
Meaningful Vote to pass in 2019
Brexit Date
No Deal Brexit in 2019
Boris Johnson Exit Date
Prime Minister after Boris Johnson
Year of Next Election
When Will Next Election Take Place?
Most Seats at Next General Election
Second Vote of No Confidence in 2019
Article 50 to be Revoked
First to Happen - Brexit or General Election?
Discover the latest articles
Read past articles