Brexit Betting: Osborne holds on but Leave campaign gathers pace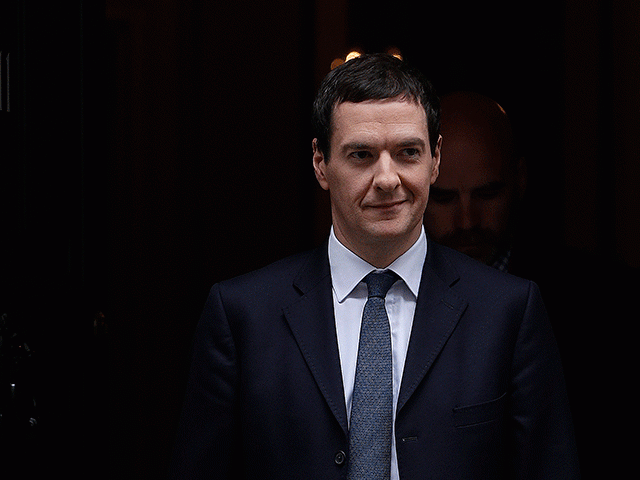 Are Osborne's leadership hopes in tatters?
George Osborne probably won't be resigning as chancellor any time soon but, as Max Liu explains, his leadership prospects might have been irreparably damaged by the events of the past week...
Just when you thought all the big political news was coming from across the pond, we get extraordinary developments in the UK, which have sparked big moves in the betting. The Brexit is now trading at 2.9215/8 (a 34% percent chance) - down from last week's 3.1511/5 - with Remain out to 1.511/2 (66%). Titanic shifts these aren't but they indicate that, after a tumultuous few days, the Leave campaign is gaining momentum.
The market on the next Tory leader, meanwhile, has been rocked by the fall-out from George Osborne's disastrous budget. Following Iain Duncan Smith's dramatic resignation, which undermined the chancellor's credibility and his leadership prospects, Osborne has drifted to 7.26/1 (14%) from 4.216/5. While everybody else has been having their say, the favourite Boris Johnson has quietly come into 3.211/5 (31%).
I don't' really wish to discuss the terrorist atrocities in Brussels, which some people seized on to support arguments for Brexit, because even if the attacks have made some Britons think they'd be safer outside the EU, it probably won't affect the eventual outcome of the referendum on June 23. I could, of course, be wrong but let's see.
Will Duncan Smith's resignation boost the Brexit campaign? It allows Duncan Smith to present himself as a politician of principle but, rather than increasing the chances of Brexit, it's most significant effect is to damage Osborne and make the Tory party appear even more divided. Duncan Smith, who has clashed with Osborne in the past, will be pleased about the former but not necessarily about the latter.
This week, Osborne performed one of this government's biggest U-turns when he scrapped plans to cut disability benefits. He was forced into this by Duncan Smith's resignation and the ensuing acrimony which threatened to destabilise the government and force Osborne to resign. Public confidence in Osborne is plummeting but, after admitting his mistake, he's going nowhere, at least not for the moment.
So should we write off Osborne as the next Tory leader? Like other writers on this site, I've long been sceptical of his chances of succeeding Cameron but, at current odds, I'm almost tempted to back him. This is the chancellor, remember, who went from the omnishambles of 2012 to masterminding election victory in 2015. He has boucebackability. The price on Johnson is too short and, if it comes to a choice between Michael Gove 8.88/1 or Teresa May 9.89/1, the Tory party could look to a new generation of MPs in search for its next leader.
Embarrassing as it might be at present, acknowledging his mistake might even help Osborne in the long term. Over the past six years, Cameron's Conservatives have reinvented the U-turn. What used to be considered a humiliating climb-down is now regarded as a sensible compromise, proof that, as Osborne said this week: "This government listens."
Meanwhile, on the opposite side of Parliament, Jeremy Corbyn was criticised this week for failing to exploit the Conservatives' woes and, one day later, a letter listing Labour MPs who are hostile to Corbyn was leaked to the media. Cameron focused on this at PMQs, as he tried to divert attention from his own problems, and Labour supporters might wonder if the party would be pulling away in the polls under a different leader. The latest data, however, does show the Conservatives' lead collapsing, with polls putting them only two points ahead of Labour and one even putting Corbyn's personal popularity above Cameron's.
So far, the markets have been unmoved by this development, with a Tory majority in 2020 1.9110/11 (52%) and victory for Labour trading at 6.05/1 (17%).
Discover the latest articles