Brexit Betting Update: Jeremy Corbyn must fight to prevent "Lexit"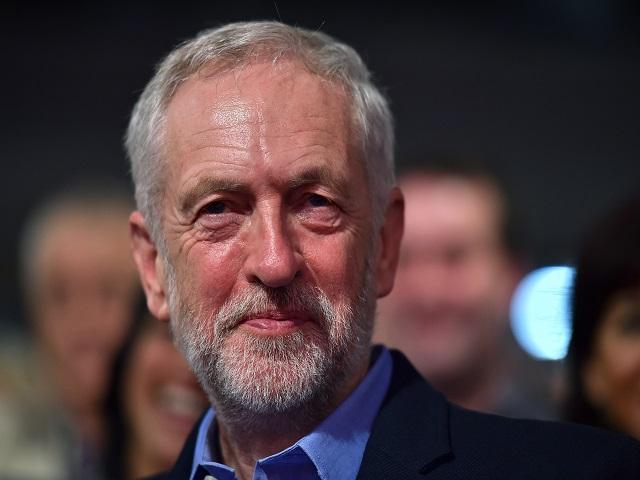 Corbyn has a crucial role to play in the referendum campaign
The Labour leader made an important speech on Thursday, as he gave his backing to Britain staying in the EU. As for the outers, the Mayor of London criticised President Obama. Max Liu discusses this week's events.
Remain is [1.5] favourite on Betfair (a 67% chance), with Leave [2.98], but the polls are tight, with the latest from YouGov putting Remain ahead by one point...
This week Jeremy Corbyn entered the debate on Britain membership of the European Union. The Labour leader, who was for many years a paid up member of the left-wing Eurosceptics' club, has come out in support of Remain, much to the relief of the Prime Minister.
Why does the PM want Corbyn's support? He needs it. Remain is [1.5] favourite on Betfair (a 67% chance), with Leave [2.98], but the polls are tight, with the latest from YouGov putting Remain ahead by one point and indications that the outers are winning the big arguments on the NHS and national security. Privately, Cameron accepts that most Tories will vote Leave so, for the markets to be correct, Labour supporters need to turn out on June 23 and back Remain.
Corbyn and other influential Labour figures, like Gordon Brown, need to make the case for staying in. If they can do that then Cameron really could be calling the Labour leader "Comrade Corbyn". After all, it is Labour supporters who could decide this referendum. With the reputations of Cameron and George Osborne in decline, it's starting to feel like September 2014, when Brown urged Scots to reject independence and, in the process, saved Cameron's premiership. Referendums do funny things to politicians.
Turnout will be crucial, with outers at present more likely to vote than inners. So far, 60.1 - 65% is favourite in Betfair's turnout market. For the 1975 referendum on European Economic Community membership, turnout was 65% but, if the likes of Corbyn can motivate their supporters, then we should see an increase this time.
Euroscepticism has, for the past three decades, been most popular among politicians on the right, but the "Lexit" has a proud tradition. In 1975, Corbyn's ideological ally Tony Benn, and then Trade Secretary Peter Shore, campaigned against British membership of the EEC. They lost the argument, with 67% supporting membership, but left-wing arguments against the EU have never entirely gone away. As a backbencher, Corbyn argued that it was undemocratic and unaccountable, while Benn believed that free market consensus among EU leaders would prevent any truly socialist government implementing its policies.
Thursday night's Question Time featured the unlikely spectacle of Tory MEP Daniel Hannan, a staunch outer, saying Benn had been proved correct by the way the EU forced an austerity package on Greece's Syriza government last year, even after Greeks voted to reject it. It should be pointed out, however, that ex-Syriza finance minister Yanis Varoufakis is arguing that countries should reform the EU from within. This argument has been missing from the mainstream debate but, when I saw Varoufakis speak in February, he made a powerful case which you can read about here.
Corbyn appears to share Varoufakis' thinking. The Labour leader's qualified support for Remain reflects the mood of many voters, especially as polls still show that around 20 percent are undecided. This is significant, as inners have so far been criticised for making boring, economic arguments, with outers enjoying a monopoly on conviction. Corbyn, though, made a sound left-wing case, saying that Brexit would result in a "bonfire of rights" for British workers, and he came off sincere.
The same can't be said for Boris Johnson, whose opportunism reached a new nadir on Saturday, when he encouraged supporters to sabotage a journalist and accused Barack Obama of hypocrisy for backing Remain. Hmm, I don't recall Johnson complaining when Obama backed Better Together in the Scottish independence referendum or when he slyly endorsed Cameron before last year's general election.
But back to grown-up affairs. Has Remain found an unlikely leader in Corbyn? Well-judged as his speech was, it was merely a start and the Labour leader must do more if he's to persuade his supporters to back Remain on June 23. If he doesn't then [2.98] on Brexit is an attractive bet.

***