Brexit Latest: A General Election in 2019? It could be May's only option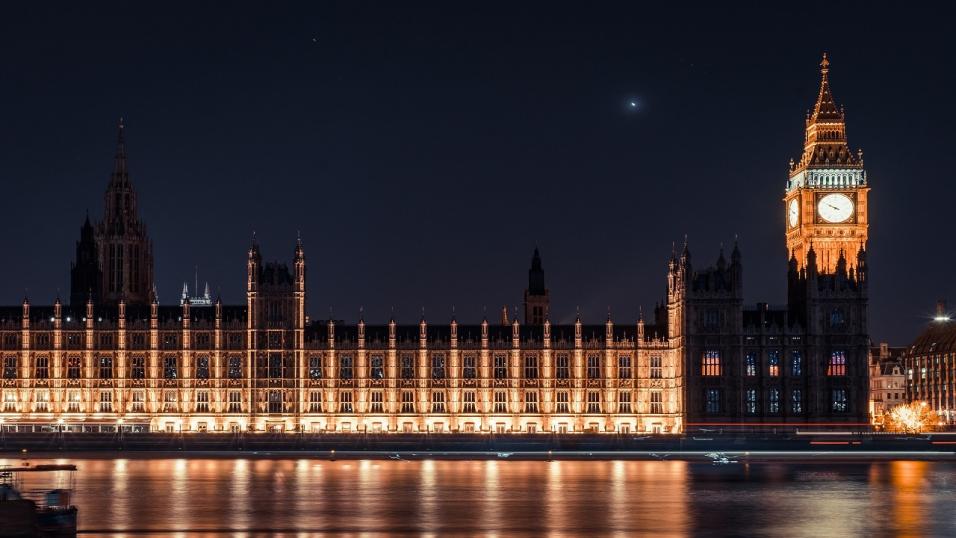 UK voters could be facing a third general election in four years
Speculation of a snap General Election is rising as politicians struggle to break the Brexit impasse. Previously sceptical, Paul Krishnamurty is coming around to the idea...
"There are all sorts of problems with a snap general election but, as with a second referendum, it is one of the only plausible options on the table."
Once again, we start the week wondering whether it could be Theresa May's last in office. The PM will present her Plan B - to the plan that lost by a historic 230 votes - to parliament. If weekend reports are accurate, no meaningful changes will be ensure little or no progress.
New amendments set to pile pressure on May
More interesting are the amendments to be tabled afterwards as backbenchers attempt to seize control of the Brexit process from the government. The big day is January 29 when MPs will probably get to vote again on her deal plus a series of new options.
Chief among them will be an amendment forcing the government to pause or extend Article 50 if they haven't secured support for their deal by late February. There is a likely majority for that but far less certain for alternatives ranging from 'Norway Plus' to a second referendum.
This is an unprecedented moment - a genuine constitutional crisis and volatile, unpredictable situation. These backbench moves are already billed as an attempt to subvert the will of the people by Brexiteers whom, lest we forget, make up an overwhelming majority of Conservative Party members and voters.
Thwarting Brexit is impossible for any Tory leader
Extending Article 50 is one thing but a second referendum would split the party - 90% of Tory members are against. Is a Conservative government really going to risk Brexit being thwarted by backbenchers? Could any Tory leader get away with it? It would certainly be May's last move.
There is a nuclear option. There are all sorts of problems with a snap General Election but, as with a second referendum, it is one of the only plausible options on the table. It may well come down to one or the other. The EU have said either is a legitimate reason to extend A50.
There are rumours abound of an imminent poll, with news of Tory ministers telling their constituency parties to prepare for one. To be fair, that may only be pragmatic planning, given the likelihood of Labour calling further no confidence votes.
Nevertheless, having previously been highly sceptical, I've decided to close my lay position. I didn't foresee May suddenly calling one in 2017 and, on further reflection, there are many ways in which an election could materialise. If not imminently, then at some point in 2019.
Labour say they want one and have committed themselves to a process of no confidence votes. This remains highly unlikely to succeed. It would involve either the DUP or Tory MPs backing Jeremy Corbyn over a Tory. Unimaginable and I wouldn't bank on Lib Dem support either.
An election is May's best chance of redemption
Nevertheless, the Tories could call one. May could do so immediately in a last-ditch bid to defy the parliamentary plotters. In a re-run of her 2017 campaign, the Tories would be defending Brexit against the saboteurs.
Polls suggest she'd have a 50/50 chance of winning. That is higher than the other two targets of her remaining premiership - securing her deal and leaving the EU on time. It is certainly a better idea than today's insane talk of trying to amend the Good Friday Agreement.
Corbyn's approval ratings are abysmal and, if bounced into a snap election, Labour could end up fighting on their current, unpopular Brexit policy - shedding swathes of votes to parties supporting a second referendum.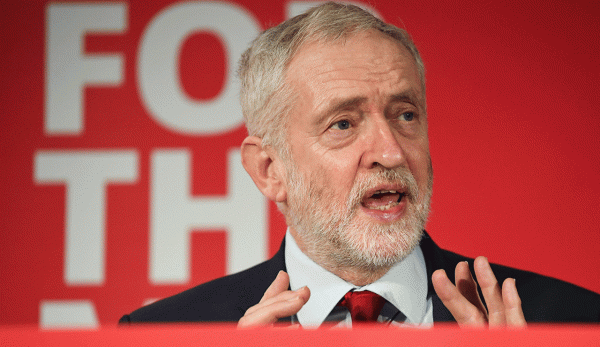 Could divided Tories mount a proper campaign?
While May could very well do it, there are fundamental problems. How on earth could the party unite around a position? Would it be her unpopular deal on the ticket or no deal? Would the growing number of Remainer MPs be deselected? Voters never like a divided party and an election campaign right now could produce anarchy in Tory ranks.
Labour too are divided but far less likely to implode. Their rapidly agreed party conference motion indicated at least a will to avoid conflict on Brexit. At the last election they put massive differences aside by creating cross-party agreement on the manifesto. I reckon they would do so again and Corbyn reluctantly forced to back a second referendum.
Those concerns, along with the recent memory of Labour rising 20% during an election campaign, will probably deter anything immediate. Unless May calls it unanimously, I doubt many colleagues would want her to lead it after last time.
Don't rule out an imminent exit for May
There is no indication on Betfair markets that the Prime Minister will go imminently, with 4.67/2 available about an exit before March. April to June remains the favourite tri-monthly option at 3.7511/4. Punters are understandably wary at assuming that the end is nigh, based on her daily humiliation.
I could see May going very quickly. These latest plans for Northern Ireland smack of total delusion - the final acts of a dying PM. She may well be the one to extend Article 50 but her usefulness to the Tory party is time limited.
By persisting with her own unpopular deal, she is alienating MPs who feel blackmailed due to no deal fears, and is a barrier to colleagues wanting to pursue an alternative like Norway Plus. The party distrusts her motives, as an ex-Remainer.
New Tory leader might want a mandate
There is a scenario where the Withdrawal Agreement passes, but may need a different advocate. I've written for months that Michael Gove is best-placed to take over at short notice, in an emergency situation where the PM has lost support of the Cabinet. A top-level Brexiter who has and can reach out to Tory Remainers. See how his verbal assault on Corbyn went viral.
Were Gove, or anyone else, to take over either imminently or after a summer leadership contest, there is every chance they would call an election in order to get their own mandate. They too would want a majority and, without one, remain vulnerable to no confidence votes.
There are other plausible election scenarios. If we leave with no deal and the predicted chaos materialises, the government could fall very quickly. Or if Corbyn were replaced at some stage - not impossible given his Brexit dilemma - a different Labour leader, one less toxic to Tories, might have better luck removing the government.
Without predicting a General Election in 2019, I don't see the odds getting any bigger any time soon. There are too many paths to it, too much uncertainty and, so long as Corbyn is Labour leader, Tories might believe holding one soon is the best chance they'll get.
Bet on UK politics here
UK to leave EU by 29/03/2019?
EU Referendum before 2020?
Next Conservative Leader
Theresa May Exit Date
Year of Next Election

Follow Paul on Twitter and check out his website, Political Gambler.
Discover the latest articles
Read past articles