Brexit Latest: Which options will emerge from mega-ballot?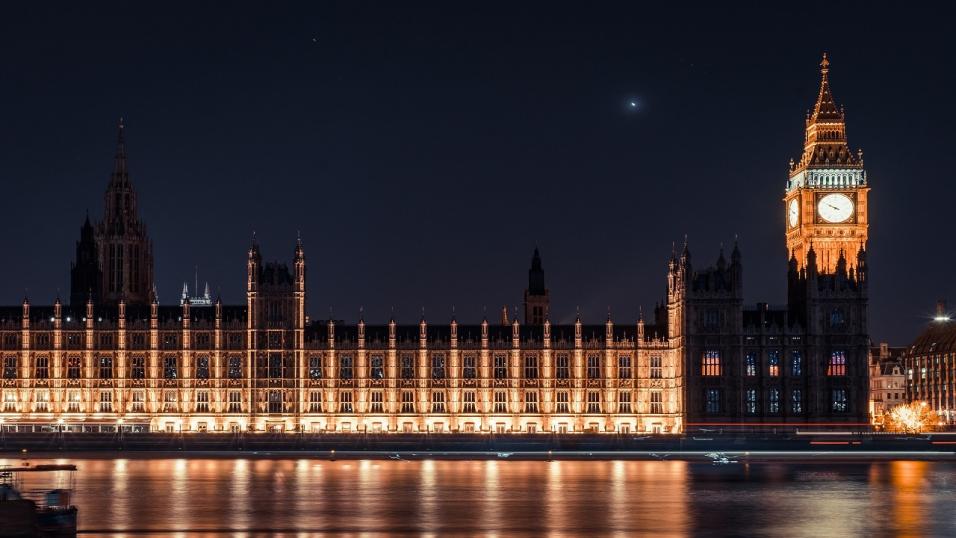 The world is watching today's unprecedented parliamentary events
Ahead of an unprecedented series of indicative votes in parliament, Paul Krishnamurty looks at the various potential developments in the Brexit process...
"Few expect a majority for anything to emerge today. Rather the options will be whittled down ahead of a second series of indicative votes next Monday."
In the most extraordinary series of events since the referendum, Brexit could take any number of different turns over the next few days. Having seized control of the parliamentary timetable in a bid to break the deadlock, MPs will debate and vote on a series of different Brexit options.
NEW: Understand tomorrow's indicative votes will work like this...

MPs get ballot paper

They vote on all options at once

It will be Yes No next to each rather than preference votes

Speaker decides which options are on ballot paper

Result probably declared that night

? Paul Brand (@PaulBrandITV) March 26, 2019
They can support or oppose as many as they wish. At this stage, it isn't clear precisely what options will be on the ballot - they must be selected from numerous motions. All have betting implications and specific markets on the key amendments will be available once confirmed.
None of these votes are binding
A fundamental point to remember when playing these markets is that none of this is binding upon the government. If Parliament votes for something that is unacceptable to May or the Conservative Party, it may not be executed. To do so might require a confidence vote and general election. Some are discussing the unimaginable prospect of a 'government of national unity'.
At this stage, everything is on the table. Few expect a majority for anything to emerge today. Rather the options will be whittled down ahead of a second series of indicative votes next Monday. Here are some of the main options.
Theresa May's Withdrawal Agreement
In other news, Theresa May might name the date of her departure today. The PM remains wedded to her Withdrawal Agreement but one mooted idea is that, by committing to leave very soon, she can win over backbench opponents. Many are coming around already. Arch Brexiteer Jacob Rees Mogg, no less, has performed a u-turn.
Meaningful Vote 3 will take place at some point, with or without amendments. A 'Yes' vote is currently available to back at 2.747/4 but the vote must take place before March 30th or all bets are void. Separately, it is rated 1.84/5 to take place in time.


Withdrawal Agreement with significant add-ons
Whenever it takes place and however many times MPs first reject it, the likeliest outcome is that the Withdrawal Agreement will pass. That is because they are mostly arguing over the political declaration - which the EU are prepared to alter. There are bound to be at least a couple of amendments calling for customs union and single market membership, or both.
These options are the likeliest to gain a majority for several reasons. That much closer relationship is more or less the Labour position, and quite a few Tories are open to such ideas. It respects the referendum result, regardless of whether hardline Brexiters accept it. Plus the EU likely prefer it to the WA as it stands.
Common Market 2.0
This is the one to watch. Proposed by Tory Nicholas Boles, it has the potential to gain a cross-party majority. Sometimes described as 'Norway Plus', this involves joining the European Economic Area (EEA). As explained here, it would ensure single market membership while allowing the freedom to sign new trade deals.
The downsides? The EEA involves free movement and paying contributions to the EU with little or no say over the rules. Anathema to hardline Brexiters but a possible cross-party compromise. Notably Michael Gove, favourite to be Next Tory Leader, has advocated it as a plan 'for now'.
Referendum to confirm Withdrawal Agreement
The plan here is to pass May's deal on condition of a referendum to confirm it. It is led by Labour pair Kyle/Wilson and will be whipped in favour by their front bench.
Could it win? Unlikely - plausible estimates suggest it will lose by fifty plus. The margin and party divisions matter. If Tories are given a free vote, how many will break ranks? I suspect more are open to it than publicly stated. How many will defy the Labour whip - thus signalling they will never come around to the idea?
The closer the margin, the likelier it is to gain traction next week. A second in/out referendum before 2020 can be backed at 3.55/2. That doesn't appeal. Even if indicative votes did eventually back it, there are many hurdles to cross - the Tory party, another election, filibustering - to finalise a referendum in time.
No Deal
This remains the default if no deal is in place by April 12. It has become the favoured position of most Brexit voters, according to polls. However MPs will do everything in their power to signal their determination to prevent it during these indicative votes. A No Deal in 2019 is currently priced at 5.04/1 - equivalent to a 20% chance.
Revoke Article 50
Nearly 6M people have signed the online petition to revoke Article 50. That isn't moving the needle among politicians, to whom the idea is unpalatable, but their hand could be forced by this cross-party amendment. It is one way of ensuring against no deal but, again, there's no indication that the Tories could ever buy it.
Two further motions tabled in the past hour:

A50 Revocation:

Joanna Cherry, SNP MP, has tabled cross-party amendment stating that if no deal has been agreed day before Brexit, Parliament will vote on no deal.

If it votes against it, UK must give notice it will revoke

? Steven Swinford (@Steven_Swinford) March 26, 2019
Long extension and renegotiation
While politically toxic, the chance of this are increasing. If this hasn't been resolved by April 12 and the UK is forced to participate in the European elections, A50 will be either revoked or delayed for a long period. Likewise, it could well be extended ahead of a general election that may or may not provide some clarity.
Prospect of General Election rising fast
There is plenty of money for a 2019 General Election - into 2.111/10 this morning. It wouldn't necessarily resolve any of these divisions but it could become inevitable if the government collapses. On last night's Newsnight, when asked to predict how the process pans out, all four experts said they thought a 2019 poll was inevitable.
The Newsnight whiteboard is back! And predicting the Brexit timeline are tonight's curators - Jack Blanchard, Katy Balls, Helen Thomas and Stephen Bush@Jack_Blanchard_ | @katyballs | @MarketBlondes | @stephenkb | #newsnight pic.twitter.com/h0YOlYNb9u

? BBC Newsnight (@BBCNewsnight) March 26, 2019
Bet on UK politics here
Theresa May Exit Date
UK to leave EU by 29/03/2019?
Brexit Date
First to Happen - Brexit/May to leave?
EU Referendum before 2020?
Year of Next Election
Next Conservative Party Leader
Follow Paul on Twitter and check out his website, Political Gambler.
Discover the latest articles
Read past articles