Turbo Tournaments
Poker Strategy

/ Matthew Pitt / 26 January 2012 / Leave a Comment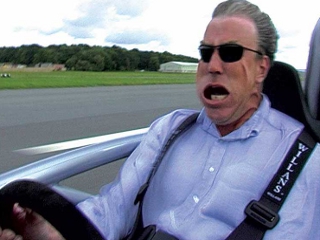 Turbo tournaments can really go this quickly
Turbo tournaments are gaining in popularity both in online poker circles and in the live arena but there are a core section of poker players who are dead set against them. They often cite the reason for disliking them as turbo structured tournaments not being real poker or that they take away some of the skill element and whilst to some degree they are absolutely 100% correct what they are omitting a few crucial facts that make turbo tournaments not only great fun but also massively profitable to boot.
The poker purists amongst us will argue that proper poker is played as deepstacked as possible, with at least 100 big blind stacks but even in tournaments where you do start this deep all the important action seems to occur when you are between 10-30 big blinds deep, which also happens to be the most awkward stack size to play and a common stack size in a turbo tournament. Do you see the link here? I thought you would. Could it be that the naysayers and anti-turbo brigade do not like the fast format because they simply are not good at them?
Could Turbo's Be The Ultimate Test?
Their argument stating the turbo blind structure takes away an element of skill is actually true, it does take away some of the skills required to play deep stacked poker because after the first 15-20 minutes you are very unlikely to be anywhere near deepstacked. But what a turbo tournament does do is put ALL of your tournament skills to the test, deepstacked, medium stack and short all within a quick timescale and if you do not make the necessary adjustments almost instantly then you will simply fail in a turbo format. The problem many players have is the inability to adapt to the rapidly changing conditions turbo tournaments naturally create and this failure to adjust to the pace and aggressive style needed to succeed leads them to fall by the wayside more often than not.
Now we have established that turbo tournament do require skill we can talk about why they are great fun and potentially extremely profitable. The main reason they are so fun is because you simply have to play a lot of hands aggressively because of the rapidly rising blinds. Your aggression increases and your starting hand requirements decrease as the blinds start to bite into your stack and who amongst us does not find it exciting to move all-in, especially when you are only holding a hand such as 9s7h and are hoping not to be called so you can add the blinds and antes to your stack.
Fish Magnets!
As turbo tournaments are completed in a much quicker time than a tournament with a standard blind structure they attract recreational players in their droves. A large number of recreational poker players, or fish to you and me, do not want to sit down in a tournament and grind it out for six hours, instead they want to pay $5-$50 sit down and have the chance of winning $300-$3,000 in an hour or two. For example, a turbo tournament in the Betfair Poker lobby as I am writing this saw 680 people pay $5.50 and within one hour and 51 minutes it was completely done and dusted and the winner had walked away with $633.86. Not a bad hourly rate if you ask me. And why are recreational players more than welcome in a turbo tournament? Because they make more mistakes and mistakes are amplified in a fast moving environment. As the stacks are much shallower the slightest error can be costly and players can go from being in a comfortable spot to being in a push-or-fold scenario very quickly.
Instead of rubbishing turbo tournaments and completely dismiss them why not give them a chance. You never know, you might just discover they are actually your forte.