The Floating Explosion
Poker Strategy

/ Dave Allan / 21 July 2011 / Leave a Comment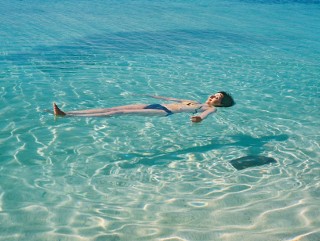 One of the key changes that has affected all games in the last twelve months or so has been the massive increase in the number of players refusing to believe flop bets. It used to be the case that weak players generally folded too much on flops when they missed, but in the modern era this trend has nearly fully reversed, with players now frequently calling continuation bets with all manner of weak hands and even total air.
This is simply because the continuation bet has become such a widely understood and used technique, that the same players who used to habitually fold every time they miss, have now realised that often you will have missed too, and this leads them into wanting to stay in the hand to see if they can spot weakness later. This can be very frustrating if you play a looser style, as it makes moving players off of flops much harder, but is clearly a huge bonus if you are a tighter player and regularly have the goods.
As a general rule of thumb when dealing with habitual floaters, you should be looking to double and even triple barrel them much more than you would regular players. They are calling with air out of curiosity to see how the hand develops and try and take it away from you later, not out of a suicidal desire to get to showdown with nothing, and this means that they are usually ripe to be moved off of hands later on. They are looking for weakness, and can do little in the face of extra aggression as the hand goes on.
Poker is endlessly in flux, and nowhere is this more true than in how people call. No one could grasp why it was so important to bet even when you missed in Hold'em for a long time, and the same mental flaws have nor come nearly full circle into the opposite direction in the game - no one believes flop bets any more. Adjusting to this change in the game is critical, as it alters many of the fundamental dynamics in the game, and a failure to adapt to weak players current tendencies can be the difference between success and failure.