The Best Hand Fallacy
Poker Strategy

/ Marcus Bateman / 24 May 2011 / Leave a Comment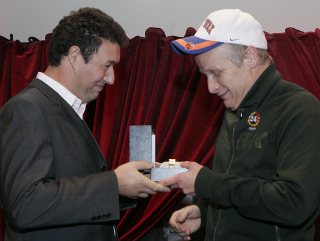 Many people approach poker with one single aim in mind - get it in with the best hand. They reason that as you can compare the direct odds of hands, that the overall aim of poker is simply to make sure you have the best hand in each pot. However, ultimately in poker the aim is not actually to get the money in good, but to make choices that win blinds.
Blinds make the world go around in poker, and your simple aim every time you sit at the table is not to focus purely on the hands you get dealt, but on the most efficient route to winning as many blinds as possible. This can range from the very simple, such as simply raising constantly pre-flop against an overly tight heads up player; all the way to the very complex, where you have to combine huge amounts of thought and balance against a world class player capable of well timed moves on all streets.
It seems an odd fact in many situations, but it is a true one: You can easily be a losing poker player even if you basically always the best hand when the money goes in, and you can be a winning poker player very rarely having the best hand. Because poker is for the most part played under the surface, actual hand value at the point of all ins can often account for just a small percentage of your overall game - particularly in short-handed games, heads-up games and tournaments.
Some of the easiest and most predictable opponents in poker are those overly concerned with hand values. They play a timid and predictable game, haemorrhaging blinds away waiting for the right spot, and then when the finally find it, getting very little action as their hand is so obvious or not having a big enough stack to do anything with their win. They think poker is a game about one thing, when in fact it is a game about something else.
A poker hand is simply the medium through which you try and fight for a broader aim - winning blinds - and should never become the sole focus of your game. Your cards are just one part of the puzzle in poker, and it should never prevent you from making a move if you spot a way to win or encounter an opponent that can be beaten without needing many cards.
Choose and earn a $50, $250, $500, $1000 or $2500 poker sign up bonus. Turn Loyalty Into Cash and earn up to 40% Valueback in the Players Club.