Resolution and creative play making
Poker Strategy

/ Marcus Bateman / 19 May 2011 / Leave a Comment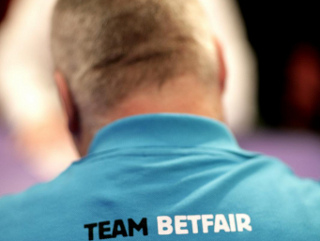 If we were to imagine poker players as pictures, then each piece of information given out by them would be akin to a pixel in the picture. Each pixel would be improving our resolution and understanding of what their play looks like as the dots builds up. This can be very limited, such as just a few vague signs from a new player to the table, all the way to an incredibly complex masterpiece, as in a situation where we are having a heads up battle against an established regular who we could have over ten thousand hands of history with.
This is an important concept to understand in poker, as it has many key implications on your play, as many of the biggest mistakes in poker are made by people failing to understand how important this resolution of information is to poker. Central to this point is how it should effect your creative play making. Being able to pull off high risk moves and strange plays in poker is crucial to stop predictability in your play and to take advantage of other player's leaks, but making them at the wrong time is just as big a mistake (if not a bigger one).
Creative play making should always lie in near direct correlation to the level of information you have about your opponent, and the level that you think they know about you. There is basically no value in setting up complex bluffs or making hero calls against players you have no real information on - they are neither warranted or needed.
Conversely, you simply have to start throwing in more high risk plays against players who you have a great deal of information and history with. They will have leaks that can only be exploited in certain spots with interesting plays (such as players who fold to river check raises too much for example), as well as also often having enough information on you that you need to mix your game up to stay hard to play with.
Knowledge is power in most walks of life, but especially so in a game so dependent on reads and dynamic plays as poker. It is not only crucial to build your knowledge well, but also to be able to understand how that knowledge dictates your options against certain opponents, something fundamental to playing well with both new opponents and old regulars alike.
Choose and earn a $50, $250, $500, $1000 or $2500 poker sign up bonus. Turn Loyalty Into Cash and earn up to 40% Valueback in the Players Club.