Making adjustments when playing live
Live Poker

/ Marcus Bateman / 15 May 2011 / Leave a Comment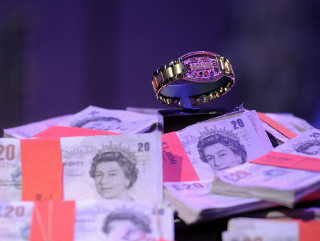 I'm steadily losing count of the number of juicy games that I sit in London that are getting ruined by great technical online players who have no clue about people management
With the huge changes in the online poker landscape in recent weeks, many players will be turning their attention to live games, and with numerous events like Betfair Live and the WSOP coming up, the live arena looks to be something all online players should be thinking closely about. Live poker - although similar to online games in many ways - has some crucial differences, and ones which time and again I see solid online players make large mistakes in. Below are two of the most important, and ones it is critical to understand if you want to maximise your EV on the live felt.
Firstly, people live call much more than they do online. On the internet, you can simply fold and move straight onto a hand on another table, but live you have to wait. Waiting is boring, and this leads recreational players to call far more than they do online. As a result, it is much harder to make speculative isolation moves, or to bluff pre flop anywhere near as effectively as you can online. People who get involved in a hand pre flop are very hard to move off until they see three cards roll out in the middle, and your bluffing frequencies in basically all games have to be much lower than they would be online - you simply cannot move people off of hands enough to make them +EV moves. Stick to value betting constantly until you get observable signs players are adapting to you.
Secondly, don't be a awkward, stubborn, abusive or rude player. When safe behind their computer screen, people take abuse or complaints much less seriously than they do live. A recreational player online is looking just to gamble on the whole and will ignore or laugh at all manner of abuse, but recreational players live are looking to have a good time with other people as well as gamble. This involves talking to other players regularly in a nice way, not getting overly picky about rules/mistakes unless they are clear angle shoots, and not criticising players for mistakes.
Guess what? Most recreational players don't care about your range or what you think of their play, they care about getting out of the house, having a few drinks and gambling in a fun environment. If you want them to stay in the game and play badly, be nice, be fun and be friendly. I'm steadily losing count of the number of juicy games that I sit in London that are getting ruined by great technical online players who have no clue about people management, and behaving like an idiot or a silent piece of granite is not only costing you money, it is costing everyone else at the table money.
You will win money live very fast if you can win money online with just a few basic adjustments. However, to sustain and prolong the games, you need some very different skills than you ever would online, and keeping in mind the gaming experience of those around you is crucial to keeping weak games running as long as possible.
Choose and earn a $50, $250, $500, $1000 or $2500 poker sign up bonus. Turn Loyalty Into Cash and earn up to 40% Valueback in the Players Club.