Poker community to blame for UB/AP fiasco
Poker News

/ Marcus Bateman / 12 May 2011 / Leave a Comment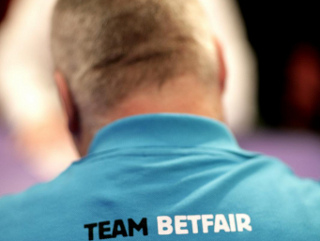 Obviously I work for Betfair Poker, so am a little bit biased when it comes to discussing other companies, but I am also a poker player and gambler at heart, and have learnt a great deal in terms of cheats from gambling both online and live with numerous people and companies across a very wide range of sports and games over the years. I took all of my money off of UB/AP pretty much as soon as the cheating became uncovered by 2+2 and the cover up began many moons ago, and watched with abject horror as they managed to not only survive, but seemingly to prosper and manoeuvre themselves into the third 'go to' site for US customers.
From the outbreak of the cheating scandal, UB/AP has not only continued to lie to and cheat its customers and staff, but has also gone to extensive lengths to mislead and cover up their behaviour through effectively bribing media organisations and gullible or vulnerable players into either playing on and/or representing their site. Now it looks as though UB/AP faces the very real threat of going bankrupt, with UB/AP dollars now trading for as little as .15c on the online marketplaces. In light of this, I thought it might be worth musing on cheating behaviour in general - something which actually apply to many situations you encounter as a gambler.
In live games, cheaters are very quickly identified and completely ostracised by the community. They are banned from running, hosting and is some cases even playing in all reputable games pretty much for life unless they very clearly reform their behaviour over a long sample size, and their opportunities for participation in gaming become severely limited. There is a very simple reason for this, and it is the same reason that people should have abandoned UB/AP en masse the second it became known how ingrained and high the scandal(s) went: Cheaters very rarely stop if they can get away with it.
Reform is possible, but just as in the case of someone who reformed very well like Justin Bonomo post his multi-accounting scandal, it takes years of 100% transparent and clean behaviour before you can be let anywhere near positions of responsibility again. UB/AP has not only demonstrated this, but they have in fact done it in reverse, getting increasingly sketchy as time has gone on. The lesson from this point is very clear in basically all cases: Once you have identified a company or individual as a cheater your best course of action is to always assume they are cheating at every opportunity until you are shown very solid long term evidence that they are not.
This point can be severely complicated by the force of the media and/or social and legal networks available to you, and it throws up another key point when suspicious of behaviour: Always do your homework. Don't just believe what a news-site, company or floor person/host tells you - look for information from as many other sources as possible. Cheaters get found out relatively quickly on the whole, and their reputation spreads. This information has to be acted on, and the best way to kill cheaters off in basically all cases is to simple cut off their money supply and watch them wilt and die.
I'm saddened by the UB/AP scandal not only because of how much money has been lost and could well be lost in the future by poker players - many whom are close friends - but also by the online poker communities effective failure to cut them off and kill them, something that shows just how powerful greed can be to all involved. We are still finding our feet in many ways in online poker, but it is imperative that we not only get this cheating and grossly incompetent stain off of the poker map as soon as possible, but also that we learn from it in the future and apply the time honoured concepts we have used in the live arena for years when we deal with cheaters - something we really failed to do with UB/AP and are now collectively paying the price.
Join THE safest online poker site