Full Tilt Poker Robbed By Payment Processor
Poker News

/ Matthew Pitt / 01 September 2011 / Leave a Comment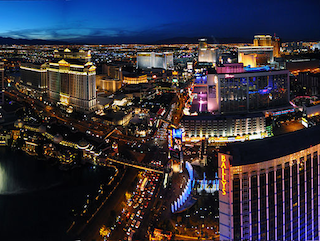 Ever since April 15th, now known as "Black Friday," rumours about Full Tilt Poker have been rife. Whilst PokerStars managed paid back more than $150,000,000 to its American customers, Full Tilt Poker have still not paid back one cent plus they have had their operating licence revoked by the Alderney Gaming Council, which means customers have not been able to even log onto the site for the past few months.
During this time, when rumours of Full Tilt Poker going out of business completely, the reality of Phil Ivey suing them and the meeting with the Alderney Gaming Council that never happened, the management team behind the stricken Full Tilt Poker site have remained notoriously silent. However, on Tuesday night Nathan Vardi from Forbes.com released an official statement that he had received from those behind Full Tilt Poker.
In the statement they reveal that the US government has seized approximately $115,000,000 of player's funds, not frozen them as initial reports first suggested. The statement also reveals that the management team behind Full Tilt Poker did not believe that offering peer-to-peer online poker violated any federal laws despite the fact the vast majority of the online poker world thought completely the opposite and stopped offering services to American players as far back as 2006 when the UIGEA came into force. They also reveal that a key payment processor stole around $42,000,000 from Full Tilt Poker before Black Friday, which goes to show what sort of underhand organisations and techniques they were having to use in order to continue with their own illegal activities.
The full statement reads in full:
"As is obvious from the events that have transpired since April 15th, Full Tilt Poker was not prepared for the far-reaching, US government enforcement effort of Black Friday."
"The events of Black Friday came on the heels of prior government enforcement activities and significant theft. Over the two years preceding Black Friday, the US government seized approximately $115M of player funds located in U.S. banks. While we believed that offering peer-to-peer online poker did not violate any federal laws -- a belief supported by many solid and well-reasoned legal opinions -- the DOJ took a different view. In addition, as was widely reported, a key payment processor stole approximately $42M from Full Tilt Poker. Until April 15th, Full Tilt Poker had always covered these losses so that no player was ever affected. Finally, during late 2010 and early 2011, Full Tilt Poker experienced unprecedented issues with some of its third-party processors that greatly contributed to its financial problems. While the company was on its way to addressing the problems caused by these processors, Full Tilt Poker never anticipated that the DOJ would proceed as it did by seizing our global domain name and shutting down the site worldwide."
"Over the last four months, Full Tilt Poker has been actively exploring opportunities with outside investors in order to stabilize the company and pay back our players. At least six of those groups, including hedge funds, operators of other internet businesses and individual investors, have visited Dublin to inspect the operation. We have recently engaged an additional financial adviser through an investment banking group to assist us in our search for an infusion of cash as well as a new management team to restore the site and repay players. While any deal of this nature is necessarily complex given the current regulatory environment, our players should know that Full Tilt Poker is fully committed to paying them back in full and restoring confidence in our operations."
I for one find it amazing that the funds seized by the US government were only the funds that belonged to the players but the likes of Ray Bitar and the other key management figures are still being paid a handsome salary, this despite the fact Full Tilt Poker has not generated a single cent in rake since June 29. How can this be the case? Of course, we have no official statement declaring this to be the absolute truth but there have been employees and former employees of Pocket Kings, the parent company of Full Tilt Poker, appearing on the Two Plus Two Forums suggesting Bitar and Co are living a lavish lifestyle and essentially bleeding the company dry of all liquid cash assets.
We will continue to bring you news and reports of the ongoing Full Tilt Poker scandal as we receive it. Until then why not join Betfair Poker now and have the peace of mind of knowing your funds are 100% safe and secure at all times.