The Timeform Knowledge: In Summary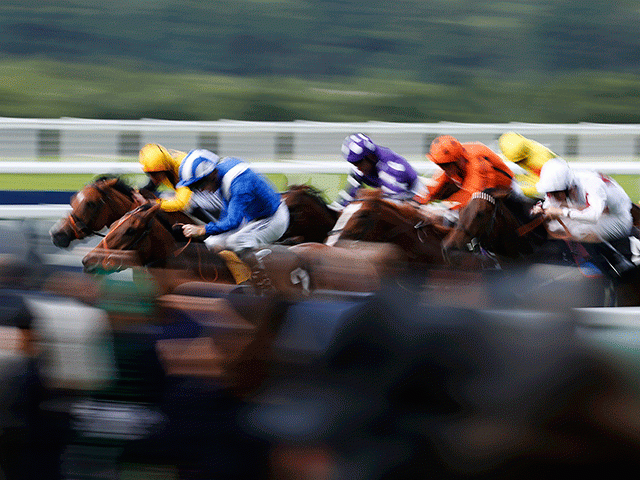 Simon Rowlands concludes The Timeform Knowledge series
The Timeform Knowledge series' author Simon Rowlands sums up what has been covered in the previous eighteen chapters.
"To that end, perhaps the most important lesson to take away is that to do racing analysis well you may need to change the way in which you think..."
It has been a long old haul, for the writer, but hopefully not the reader! The Timeform Knowledge series started in May 2015 on a fortnightly basis and has now come to its conclusion, nearly nine months on.
During that time, the subject matter has included: ratings; standardisation; sectional and overall time analysis; race-reading; pedigrees; cognitive biases and psychology; probability and statistics; pricing up a race; staking; each-way betting; pool betting; ante-post betting; and in-play betting.
Some of those have been dealt with in more depth than others, while other subjects might have been tackled had there been the time.
The message, if it was not already apparent, is that racing analysis is a multi-disciplined phenomenon. You can concentrate on one or two aspects of it - and some do that very successfully - but you are deluding yourself if you think there is not a much bigger picture to consider.
Racing analysis is also not something on which the final word has been spoken, or is ever likely to be spoken in any of our lifetimes. It evolves as new individuals tackle it and as new technologies, new data and new insights become available.
That is part of its appeal. Another part of its appeal is that the puzzle racing serves up just happens to be pitched at the right level of complexity to reward intelligence and application without completely alienating those with a more casual interest.
Whether you devote your life to the subject, or take a more passing interest, you can appreciate the nuances of, say, whether Vautour and Cue Card will stay well enough to have a major say in this year's Cheltenham Gold Cup, or whether Don Cossack will be as good at that course as he looked at Aintree and Punchestown (and possibly at Kempton).
Even in a sport which has not always embraced advances in data as enthusiastically as it might have, it is possible to pick over the pros and cons in detail. Doing that can make you a part of the wider racing community in this day and age, and that can be fun, too.
One of the points of this series, and of the author's life (if it has had a point), is that the voyage of discovery can be a very large part of the appeal of the whole enterprise.
To that end, perhaps the most important lesson to take away is that to do racing analysis well you may need to change the way in which you think, and you should keep training yourself and challenging yourself for as long as the subject matter interests you.
All of what has appeared in The Timeform Knowledge is predicated to some degree on evidence and logic, and you may be surprised by how far those, and a healthy amount of discipline, can take you.
The module "Cognitive Biases and the Psychology of Betting" explored the common pitfalls in thinking which life, and not just betting, frequently puts in your way.
Try to gather evidence and interpret it well and with an open mind, rather than coming to a conclusion and then seeking the evidence which supports your argument (while ignoring that which does not).
There was an explanation in the Betfair version of the first "Pricing Up A Race" module of the so-called "Wisdom of Crowds" - a powerful phenomenon which can be harnessed to the punter's advantage in some circumstances - but it is worth considering the "Stupidity of Crowds" as well.
To a greater or lesser extent, every bettor is competing against each other. If the rest of the world goes crazy over the prospects of the latest O'Brien-trained or Mullins-trained hotpot, there may be an opportunity for you to profit from doing the opposite. But you need to develop an independence of thought rather than becoming a contrarian for the sake of it.
Underpinning much of the subject matter in the various modules are ratings, or, more strictly, the idea of a numerical/quantitative framework for comparing performances achieved in different times, places and circumstances.
Much more could be written on this subject alone. But the thing to take away above all others is that such a formalised approach to assessment generates many other useful insights and enforces a discipline on the user which aids understanding more widely.
You may not strike a bet on the back of the knowledge that, say, a two-year-old maiden at the Newmarket July Course is 14 lb more difficult to win than one at Beverley at the same time of year, but your understanding of the sport will benefit from a realisation that is quantified precisely in this way. Not just your understanding, but your enjoyment, too.
Racing is fun. Racing analysis can be even more fun. And racing analysis that gives you an edge can be fun squared. You really should give it a go, if you haven't already!
Click HERE for links to every module in the Timeform Knowledge series