Sectional Debrief: Kempton, Wednesday June 5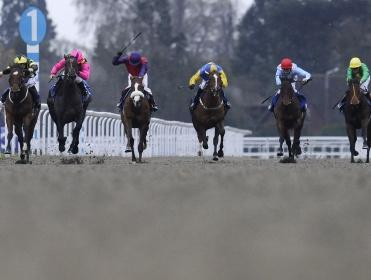 Kempton Park played host to racing on Wednesday.
Simon Rowlands returns with the latest update to his Sectional Debriefs...
"Labienus has a high head carriage and may be a shade quirky, but a mark of less than 86 next time (he ran off 78 here) is likely to underestimate his raw ability..."
Before getting on with the business of analysing how the individual races were run at Kempton last night, and picking out some interesting horses from that, the headline figures from the card provide a good illustration of one of the central principles of adjusting times on the back of sectionals. 
That is, that the further a horse departs from a sectional optimum, the greater its overall time will suffer compared to what could be expected of a horse of that ability. What's more, this is an exponential function, so the sectional adjustment is small for small differences but increases more and more the further from optimum a horse has run. 

In the above table, it can be seen that the races run closest to 100% finishing speed resulted in times that were closest to what might be expected of winners with that level of form (optimum is not quite 100%, and varies by distance, but it makes the point). Those run furthest from 100% - such as the slowly-run race won by Almost Gemini - have overall time ratings that are a long way from the form ratings for the same horses. It is reassuring when the evidence backs up the theory!
It can be seen that the majority of races were steadily-run, with notable exceptions being those won by Legendary and by Labienus (not to be confused with the smart Clive Brittain-trained 1977 two-year-old of that name). Legendary's race can be taken at face value, with barely any sectional mark-ups being advised. 
Labienus' race is not quite so straightforward. The pace was good, and did not hinder horses coming from a bit off it. But Labienus came from further back still (second-last at the sectional, several lengths in arrears) and deserves marking up by about 4 lb over the result. The colt has a high head carriage and may be a shade quirky, but a mark of less than 86 next time (he ran off 78 here) is likely to underestimate his raw ability. 
Milly's Gift's win was similar in that she did the most running late on (about 34.3s for the final 3f) and deserves to be rated something like 3 lb further ahead of those who most closely pursued her. She should still be competitive next time. 
The efforts in the other races are trickier to interpret, but both Razor Quest and fourth-placed Emperor's Hope shaped as if a fair bit better than their rivals in the opener. That may not be saying a great deal, however.
Plover was impressive in scooting clear in the 7f fillies' maiden, a race in which fourth-placed Soryah went into a fair few notebooks. Even more impressive on sectionals, however, was third-placed Ghasabah, who came from second-last at the sectional in a steadily-run race to scythe through the field. Even though the overall time does not quite justify it, Ghasabah makes the "to follow" list.
The 16f race won by Almost Gemini saw the first four home run around 36.0s for the last 3f (more what you would expect of a race half the length) and is best viewed with suspicion. Mountain Range came home fastest and first in the 11f handicap (about 36.25s sectional) and looks a shade better than the result.   
To Follow: Labienus, Ghasabah
To Oppose: None
Get open access to Timeform data for just £2.50 a day with Timeform Race Passes. It's like a Form Book, Black Book & Race Card all in one! Find Out More!

Discover the latest articles