Sectional Debrief: Kempton, Tuesday October 1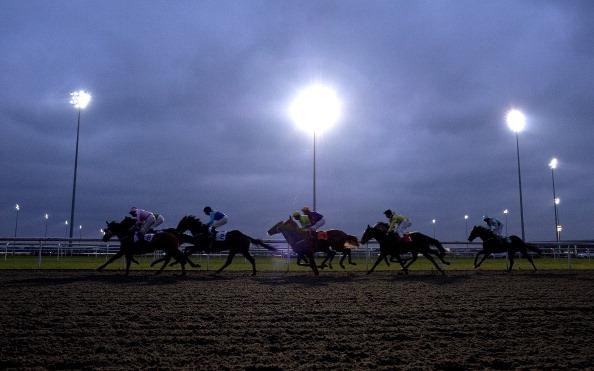 Simon has focussed on Tuesday's Kempton card
Simon Rowlands examines what the clock had to say about Kempton's card on Tuesday...
One of the requirements for calculating standard sectionals in an evidence-based way is to establish "how to run fast". That is, to isolate those efforts in which horses' overall times apparently reflect their abilities. Put more simply, it is best to look for performances in which horses' timefigures match or nearly match their form ratings, and it is best to do so in handicaps as horses can win non-handicaps running inefficiently by virtue of superior ability. There was a good example of a "how to run fast" effort at Kempton yesterday. 
On an eight-race card, Pettochside's win stands out as the best overall time compared to the horses' apparent abilities, it came in a handicap, and it came in a manner identified as close to efficient from years of data at the track previously. Pettochside's own sectional was about 34.65s and 103.5% finishing speed, which is faster than par, but only just. The race as a whole saw all of the principals running close to standard in % terms, with little in the way of mark-ups as a result, and it should prove solid form.
Other races on the card were run more or less efficiently, with Hedge End posting a respectable time in view of how quickly he finished (35.8s, 105.1% finishing speed) in winning by five lengths. Along with Pettochside, Hedge End looks to have a better-than-normal chance of following up, for all that both are likely to be punished by the handicapper. 
More "concealed" efforts came from Cape Arrow (never-nearer fifth in Hedge End's race), Moonspring and Zugzwang (second and third in Tides Reach's race, closing slightly into a quickening pace), Dixie's Dream (strong-finishing runner-up to Defendant) and Murasil (beaten a head by Diamond Mine on what was his debut).
Of these, only the last-named merits inclusion in the profitable sectional "to follow" list. Inexperience and/or the lack of a race seemed to find out Murasil late on, but only after he had sliced his way through the field to come from second-last to first in a few furlongs. That move was all the more meritorious for having been made against a quickening pace, and Murasil's last three furlongs came in at a sprightly 35.05s, fastest in the race by some way. 
The overall time of the race was compromised by the steady early gallop but is still respectable in the circumstances. Murasil can be rated the winner by two to three lengths and should make amends. 
Glorious Protector and Bowstar run from the list at Kempton later today (Wednesday). 
Discover the latest articles