Longchamp Sectional Debrief: What sectional times tell us about the big races on Arc Day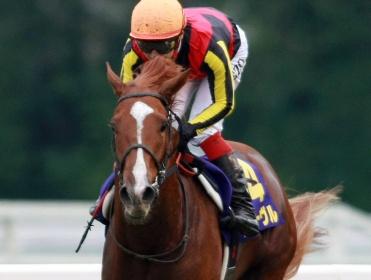 Sectionals seem to confirm that Orfevre was the best horse in the Arc
Simon Rowlands pores over the figures from Longchamp in search of some clues for the future.
Orfevre's 400-metre-to-200-metre time comes in at about 11.6 sec, which was comfortably the fastest by any horse at that stage on Sunday and is remarkably fast for a mile-and-a-half horse running on testing ground.
Good punters usually take the time to consider what events have taught them about a bet - win, lose or draw - before moving on to the next piece of analysis and on to future bets.
That is why it is worth dwelling on Longchamp's Arc weekend, just completed. Most of us went into it with views - some strong, some not so strong, some backed up by money, some not - and events should have moderated those views in many instances.
It is always good to have hard figures to back up any impressions, and the provision of sectional times at the leading French tracks can assist greatly in this respect. The main difficulty is that sectionals are given for the leaders at each juncture, and not for each individual horse, but even this can be overcome with a bit of extra work.
For instance, sectionals confirm the impression from the Abbaye that the winner Wizz Kid benefited from the leaders stopping late on. She herself was a fraction further back than ideal early, but in other respects she ran the race close to optimum. Her final 200 metres of about 12.7 sec was not notably fast, but it coincided with Mayson and Hamish McGonagall, ahead of her at the beginning of the sectional, finally tiring.
Sectionals confirm that Silasol got the run of the race to a degree up front in the Boussac. Her 37.0 sec last 600 metres is faster, by around 2 sec, than could be expected given her overall time. It was also the fastest closing sectional in absolute terms of all winners on the main track on the Sunday.
Sectionals are also how we know, and have known for some time, that the 1400-metre track at Longchamp is not the full distance. It should effectively be impossible for a horse to run faster in the opening 400 metres from a standing start than in the next 400 metres, and yet that is what happens regularly there.
The opening "400 metres" (probably nearer 350 metres) of the Lagardere was run in 22.72 sec and that for the Foret in 22.78 sec. The latter ended up being a faster time overall, but that is what you would expect for more mature horses. Both overall times and sectionals reflect well on the Lagardere winner Olympic Glory, who ran the last 400 metres in a very similar time of about 25.3 sec to 123-rated four-year-old Gordon Lord Byron in the Foret.
The Opera must have been a difficult race to ride, with a runaway leader of some consequence in Manieree overhauled only late in the day. Sectionals show that the winner Ridasiyna got a beautiful ride (very close to par) in being delivered to lead just over 200 metres out. By implication, Izzi Top, who was produced 200 metres earlier, did a bit too much too soon. All three fillies were slowing by the line in what was a taxing contest.
The Arc winner, Solemia, was another to receive a well-judged ride, sitting just off the pace for a long way and finishing a bit quicker than par, pulling out more when it mattered. The runner-up Orfevre's performance was as noteworthy on sectionals as in other respects. His 400-metre-to-200-metre time - engineered from the leaders' sectionals and the deficit he made up - comes in at about 11.6 sec, which was comfortably the fastest by any horse at that stage on Sunday and is remarkably fast for a mile-and-a-half horse running on testing ground.
It could be argued that Orfevre did too much, too soon, and he did come home in only about 13.4 sec, though he would surely have held on in any case had he run straight and true. What is clear - visually and confirmed by sectionals - is that he is a horse of prodigious ability and with a rare turn of foot.
"Prodigious ability" is a term which could be applied to Cirrus des Aigles, the easy winner of the Dollar on Saturday, as well. His closing 200-metre sectionals were approximately 12.2 sec, 12.1 sec and 13.0 sec, and imply a less-than-strong pace earlier on. But those sectionals show less variation than Orfevre's, for instance.
Frankel may well be able to outkick Cirrus des Aigles at Ascot in less than a fortnight's time, but all the signs are that that will not necessarily be the end of the matter given how well the latter sees off his races.
Only time - and perhaps sectionals - will tell.
Get open access to Timeform data for just £2.50 a day with Timeform Race Passes. It's like a Form Book, Black Book & Race Card all in one! Find Out More!

Discover the latest articles