Prince of Wales Antepost Preview: Magical Masar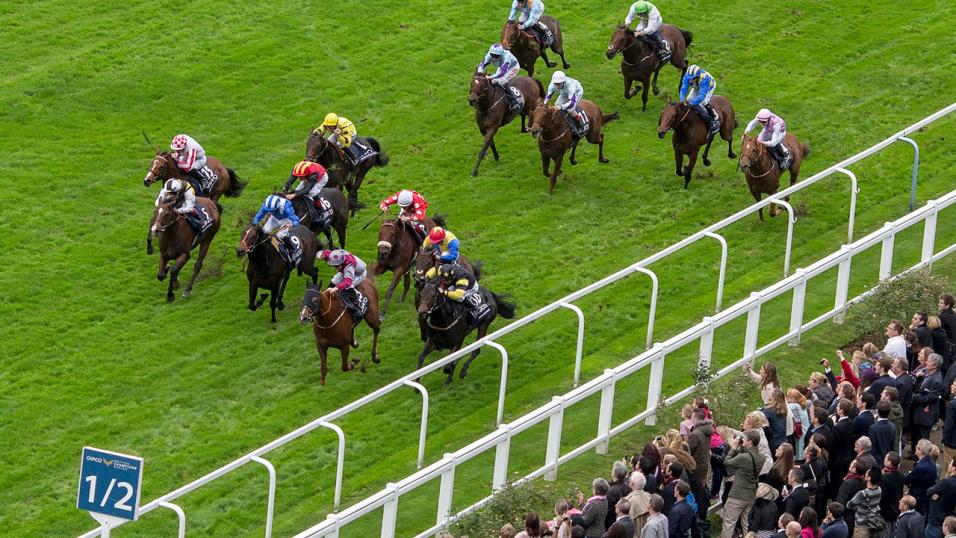 The versatile Masar could make a winning return, says Will Hoffmann
In his latest antepost column on the big flat races of the summer, Will Hoffmann takes aim at Royal Ascot and the Prince of Wales's Stakes...
"I'm a great believer that, in order to perform to their best, nearly every horse needs a very specific set of circumstances. Masar has blown that proposition out of the water."

The best race of the Ascot week
Although, as the name suggests, it is the Ascot Gold Cup which is technically the "blue-riband" event at Royal Ascot, the reality is - both financially and from a quality perspective - the Prince of Wales's Stakes has generally come to be associated as the highest quality contest of the week.
At one stage, we looked like we were to be treated to the class of all clashes but, alas, John Gosden announced this week that Enable was to be re-diverted to the Eclipse Stakes following what was a (presumably) unsatisfactory piece of work.
On the bright side, this has at least encouraged me to tackle the race where before I might not. I regard Enable as the greatest I've ever seen, Frankel excepting, and I wouldn't have been able to do anything other than plump for her.
Disappointing as her exit is, the racing Gods have nonetheless provided us with what looks a mouthwatering treat. Sea of Class, Magical, Crystal Ocean, Waldgeist and Masar all look likely to take their chances and we'll deal with each in turn.
All Class
Sea of Class was superb last season, a late developer but a quick learner, she promptly developed into one of the stars of the season culminating in an unlucky second in the Arc. She was the moral winner that day, something the visual impression and the sectionals agree on, and it's testament to her extreme ability that she hasn't found herself unlucky on other occasions. Just about every race she has been present in has been run in such a way to inconvenience her hold-up style.
She possesses a superb turn of foot - something she needs when ridden from the rear - and although she was latterly plying her trade over 12-furlongs, you suspect that 10 will suit even better given her natural pace.
In the context of this race, however, that may well be where the positives end. She finds herself running here on her first run of the season - she improved significantly for a run last year - and her season clearly revolves around the Arc. Her hold-up style makes her intrinsically vulnerable to fortune and the vagaries of how a race will be run. Never ideal.
Throw in the less generous allowance system now she's a four-year-old and also the fact the "vibes" have been somewhat negative (I've been told she's had a few issues at home early-season), and we can leave her alone at 9/4.
A Magical filly
Magical, a four-year-old filly herself, is the same price as Sea of Class but will come here having had a very different preparation. Tenth in the Arc, she clearly thrives on her racing having had five starts in the time it's taken Sea of Class to sit in her box. My read on her is she perhaps doesn't quite have the raw ability of Sea of Class, but is nonetheless a much more straightforward conveyance who comes here with no question marks as to anything other than her ability to beat what looks a deep field.
Her three starts have ranged from "very impressive" to "meh" this year - "meh" being the exception, that said - and in many ways she's a more meritorious favourite than Sea of Class. At this stage, however, her participation has to be in some doubt. O'Brien has deliberately left her options open and the most recent price traded on the exchange was 6.0 (at time of writing). With that in mind, tipping at half that price looks less than sensible.
Falling just short at this level
We can deal with the next two somewhat more quickly. I don't like Waldgeist. I think, for all he's clearly a smart performer, that he'll be exposed at this level. He was, visually, unlucky in the Arc but that form looks an aberration with the general level being better represented by his short-head beating of Coronet; good form, but not good enough here.
I have similar feelings about Crystal Ocean. My instinct is that he's basically a Group-2 animal who, when faced by truly top class animals, will come up short. Enable, Cracksman and (more narrowly) Poet's Word all put him in his place last year and I'd expect more of the same here.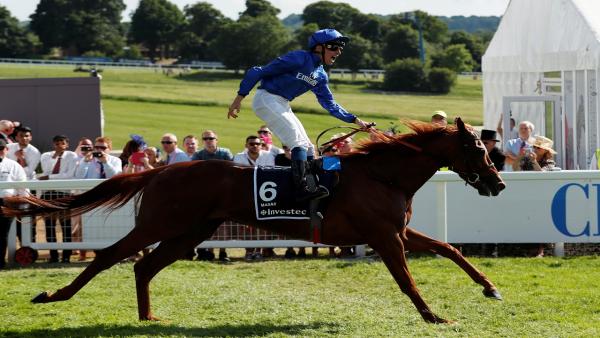 Blue blood
Which brings us to Masar.
I really, really like this horse - to the point that it may have harmed my objectivity - but it may be with good reason. I'm a great believer that, in order to perform to their best, nearly every horse needs a very specific set of circumstances. Masar has blown that proposition out of the water.
I backed him for the 2000 Guineas last year following a really impressive prep run where - in a steadily run mile contest - he sank Roaring Lion, posting some superb closing sectionals. Such a performance suggested to me that Masar was seriously quick and that he may even have been better over shorter than a mile.
As such, after a perfunctory run in the 2000 Guineas, double-figure prices for the Epsom Derby held no appeal at all: he wouldn't stay. That's what I told myself when he was travelling well at the home-turn. And also what I told myself at the 2-furlong pole where he took the lead. And at the line when he was going even further clear...
Not my finest hour, but we all make mistakes, and the up-side is that we saw a potential superstar.
Interestingly, in a really good article about striding analysis, the always excellent Simon Rowlands noted that Masar had the shortest stride cadence of any recent Derby winner. In layman's terms, that suggests he should be suited by staying trips, so the fact he was able to win over a steadily run mile speaks volumes about his natural ability. 10-furlongs should suit well.
Masar is going to be of huge importance to Godolphin's breeding operation, and they're not going to take any chances with him, so the fact we received a positive update from the Charlie Appleby yard is encouraging. I don't think he'll want for fitness, anyway, and this has been highlighted as the aim for almost a year since he sustained an injury.
It'll probably surprise you, therefore, to learn I'm not tipping him. At least at this stage. 6/1 is only a "fair" price given the circumstances. Antepost betting has to be about sniffing out what won't be available there and then, and I'd be surprised if similar wasn't available on the day of the contest.
Hold your nerve and back him then.
Read past articles