Royal Ascot Trends Analysis: King George V Handicap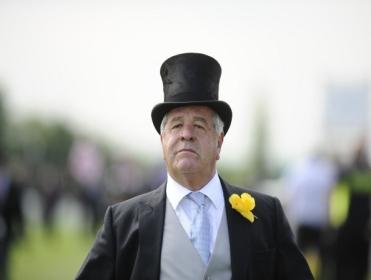 Sir Michael Stoute trains Bold Sniper.
Simon Rowlands takes a look at the King George V Handicap at Royal Ascot on Thursday...
"Bold Sniper comes out well clear on these "trends" overall, more than enough to offset the fact that he is likely to go off at quite a short price..."
No matter where you stand on the Monarchist - Republican spectrum, I guess you like backing a winner, and a winner owned by Her Majesty The Queen will do nicely, thank you, whether you think she is the greatest thing since sliced bread or a sponging throwback to an era that should have been consigned to history. 
A Royal winner would certainly be received very well by much of the crowd at Royal Ascot on Thursday, and a Royal winner is a distinct possibility, as Her Majesty owns the ante-post favourite for one of the day's big handicaps - the King George V Stakes, due off at 17:35 - in Bold Sniper. I suspect Her Majesty will neither know nor care, but trends analysis - or my version of trends analysis at least - reckons she has a big shout. 
As mentioned in previous pieces, the important thing is to judge trends by measures that involve as much relevant information as possible, and not by winners alone, still less by winners alone with no reference to the number of winners that could reasonably be expected. The following criteria were, therefore, measured by average lengths beaten: number of previous wins; those wins as a % of runs; handicap mark; and draw. 
All but one of these measures speaks in favour of Bold Sniper, and collectively they identify the Sir Michael Stoute-trained colt as the one to beat. 
There have been exceptions - there are nearly always exceptions - but, taken overall, horses with a high % of wins to runs have fared much better than those without. Brown Panther in 2011 and Dandino in 2010 won on the back of a 60% or higher strike-rate, London Stripe (2010) and Dream Desert (2008) placed under such circumstances. Bold Sniper is the only horse in Thursday's field who exceeds 60%, while Soviet Rock and Shrewd equal that figure. 
Handicap marks have had little effect on performance (beyond the obvious fact that they have a very clear effect in determining the relative weights that horses carry). Horses running off a BHA mark of less than 88 have done better than those that have not since 2005, but not by much.
Draw matters more in large-field races at longer distances than seems to be popularly accepted. Draw, along with pace and jockeyship, can define much of the nature of a race and place horses at advantages/disadvantages that persist right through to the finishing line. 
Horses drawn low (after allowing for the switching of numbering early in 2011) have under-performed in recent years, which happens more than occasionally when being drawn against the rail can cause a horse to go too fast or be carried back by runners coming across from the outer. Mid-to-high stalls (defined as stalls 9 to 16 in this case) have done best of all. Bold Sniper is drawn 16, which becomes 14 after the reserves are taken out. 
Bold Sniper comes out well clear on these "trends" overall, more than enough to offset the fact that he is likely to go off at quite a short price. The top-weight Cap O'Rushes comes next. 
Here's hoping it's "hats off for The Queen!" shortly after 17:35 on Thursday, or "vive la republique!" if you prefer. 
Recommendation:
2 pts win, 1 pt place, Bold Sniper in the King George V Handicap.
Royal Ascot Special Offer: Visit timeform.com and get up to £40 free credit. We'll treble your first deposit!

Discover the latest articles
Read past articles