Paul Nicholls: A Moderate Weekend
Latest News

/ Paul Nicholls / 20 February 2012 / 1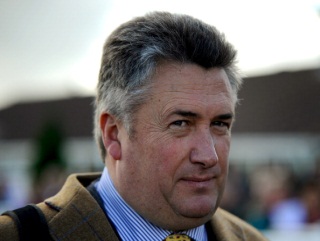 Paul gives a vital clue into the poor performance of most of his runners this weekend
It is fairly obvious that we had a moderate weekend with only one winner from 31. We have several horses coughing and not running to their potential.
As you may have already read elsewhere, I've had to cancel my Cheltenham media day this week due to this. In these circumstances we do not feel it is appropriate to invite the media on Wednesday; I'm sure everyone understands my horses and owners must come first at this stage.
You can read the full story here later this evening, once we've finished our work out on the gallops and in the stable.
'.$sign_up['title'].'
'; } } ?>