Racing on Betfair: History made as four horses trade at 1.01 in one Wetherby race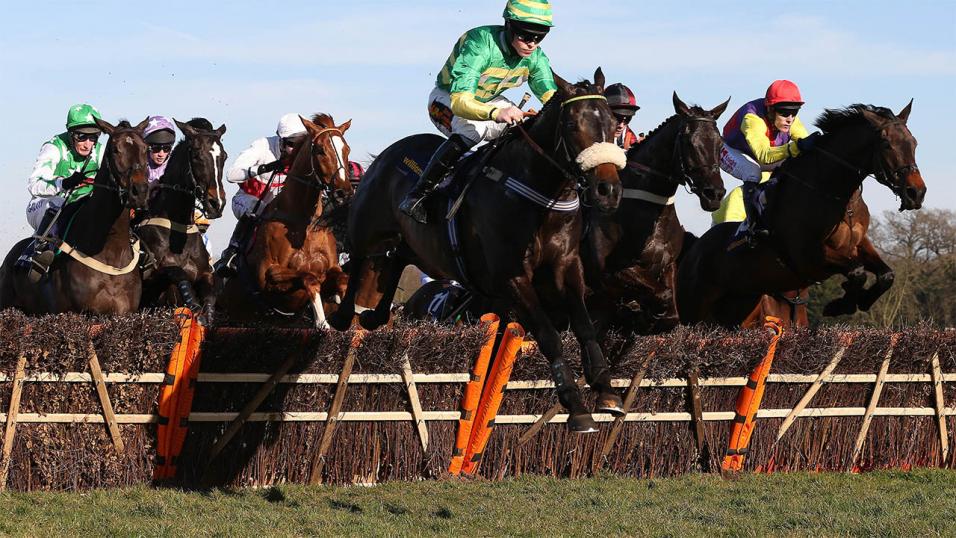 Some amazing scenes were witness in Wetherby's 16:05 race today
There was an extraordinary finish to Wetherby's 16:05 race today, causing carnage on the Exchange as four horses hit a low of 1.01 while the winner gets matched at 1000.0. Mike Norman has the details...
The Race in Numbers:

1.011/100 - Dulce Panem for £4,431 (LOST)
1.011/100 - Northern Girl for £4,472 (LOST)
1.011/100 - Along Came Theo for £17,389 (LOST)
1000.0 - Pookie Pekan for £10 (WON)
The fifth race on Wetherby's National Hunt card - the Follow @Racing_UK On Twitter Handicap Hurdle at 16:05 - always looked like being a competitive heat, but few could have imagined the drama that would unfold in the closing stages as history was made on the Betfair Exchange, with four horses trading in-running at the basement price of 1.011/100.
Approaching the final flight, Northern Girl, ridden by Adam Nicol, had lengthened into a three length lead from Dulce Panem (Conor O'Farrell), and despite clipping the top bars the 5yo mare had very briefly looked to have survived the mistake and stayed on her feet, prompting punters to wager £4,472 at 1.011/100.
But a few strides after the flight Northern Girl eventually fell, leaving Dulce Panem with a clear lead and punters willing to wager £4,431 on the 6yo gelding, though his lead was very short-lived as he was brought down by the stricken Northern Girl.
The pre-race favourite Along Came Theo was now left with a huge lead on the run-in, and it was no surprise to see over £17,000 traded on Brian Hughes' mount at 1.011/100 entering the final 100 yards. But it soon became apparent that the 8yo gelding's legs had turned to jelly, and that the fast finishing 5yo Pookie Pekan, ridden by Sam Coltherd, was finishing much the faster and likely to get up.
And that was exactly the case, Pookie Pekan himself becoming the fourth horse in the race to trade at the basement price of 1.011/100, having been matched at the maximum Exchange price of 1000.0 for £10 before the final flight.
Betfair Spokesman Barry Orr commented after the race, "This is a first in our 18-year history. We have had plenty of races where two horse have traded at the basement price of 1.011/100 and got beaten but never three in one race. And then to see a horse matched in-running at 1000.0 go on to win was nothing short of amazing; the glorious uncertainty of racing and the amazing fluctuations of an in-play market taken to an extreme and summed up in no more than 25 seconds of action."

The Race in Numbers:
1.011/100 - Dulce Panem for £4,431 (LOST)
1.011/100 - Northern Girl for £4,472 (LOST)
1.011/100 - Along Came Theo for £17,389 (LOST)
1000.0 - Pookie Pekan for £10 (WON)
Discover the latest articles