Kevin Blake on the St Leger: Sir Dragonet to deny Gosden the glory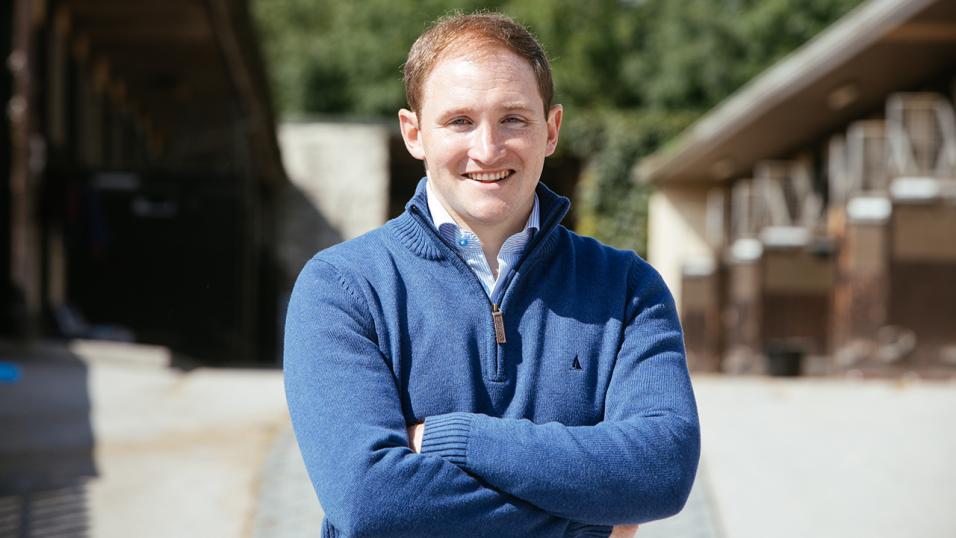 Drop by every Thursday to read Kevin on the big - and small - races
In the first of a weekly column for Betfair, Kevin Blake sorts through this weekend's many Group 1 races to focus on the St Leger where he believes Aidan O'Brien can get the better of John Gosden...
"One can be sure that O'Brien has been training Sir Dragonet with this race in mind and he can be expected to be in peak condition on Saturday. While he will also be stepping into the unknown with regard to stamina, his pedigree, how he shapes in his races and his racing character suggests he has an excellent chance of getting the trip."
Many riches to savour but St Leger catches the eye
We are always led to believe that its good to start with a bang, so what better time to start this column than with no less than eight Group 1 races being contested across Europe over the coming weekend. It really is a proper feast of action for lovers of Flat racing and it is difficult to know where to start with it.
While it may be a controversial choice, for me it is the St Leger at Doncaster on Saturday that is the most fascinating race of all the Group 1s being run this weekend. To an extent, the race revolves around the John Gosden-trained Logician and it is easy to see why.
Considering Logician has always seemed to be held in very high regard, it was intriguing to watch his trainer choosing to take very deliberate baby steps with him up until the Great Voltigeur. The son of Frankel more than earned his right to go straight into stakes company after making a winning debut at Newbury in May, but Gosden kept a tight hold of his ambitions with him, sending him to Newmarket to win a novice race and then back to Newbury to make a mockery of a mark of 90 in a handicap.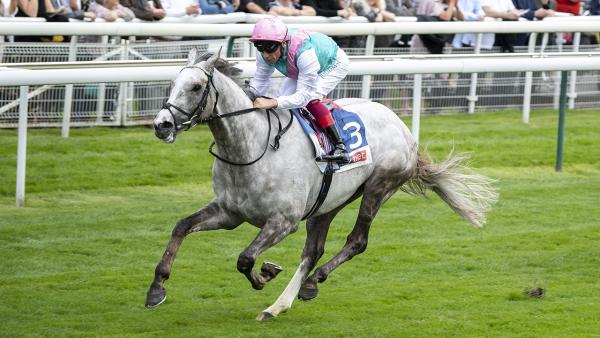 Finally content that Logician was ready to take on the big boys, Gosden sent him to the Great Voltigeur at York last time and reaped the benefits of his patience. In the Aidan O'Brien-trained Constantinople, he was taking on a rival that was much more race-hardened, though perhaps not quite so hardy, but it didn't turn out to be much of a contest. Constantinople travelled into the race just as well as Logician, but once Dettori asked, Logician answered in generous style and had matters under control from well over a furlong out. It was a performance that oozed class.
That victory stamped Logician as a Group 1 winner in waiting, but he will face a significantly different variable in St Leger in the shape of a distance that is two-and-a-half furlongs longer than what he has tackled previously.
Striding forward...
In terms of assessing a horse's trip preference, one of the most interesting developments of recent years is the popularisation of stride analysis, with Simon Rowlands leading the way in his public discussion of this. While there are different aspects to this brand of analysis, and knowledge is still being built on the subject, one of the strongest correlations that has been highlighted by the data is that between stride frequency and trip preference. In short, sprinters tend to turn over each stride notably faster than stayers. In the case of a horse like Logician that is making a significant step up in distance, analysing his striding pattern has the potential to add significant colour to the picture in assessing how suitable it will be.
What the data collated by Simon Rowlands tells us about Logician is that in the Great Voltigeur he showed a stride frequency that varied between 2.31 and 2.11, with him striding at the lower end of that range for the majority of the race. This very much fits the profile of one that will prove effective at the St Leger trip. A more detailed breakdown of this fascinating analysis can be found here.
However, there is a potential snag in Logician's attempt to prove his stamina for the St Leger trip. While he is certainly built to and strides like one that should be fully effective over the longer trip, one lingering concern that was raised by his performance in the Great Voltigeur is whether he has the mind and racing character of a stayer.
As impressive as Logician was that day, it wasn't a perfect performance and did give some cause for concern regarding his St Leger prospects. Specifically, it was notable just how strong of a hold he took for much of the race. Indeed, he was still wanting to stride on more than Dettori was willing to allow him to with five furlongs to race. This raises concern that he might race more freely than ideal over the significantly longer trip of the St Leger and pay the price for such exertions in the closing stages.
Now, there is a chance that Logician's exuberance at York was more so a product of his freshness on what was his return from seven weeks off rather than being overly headstrong. However, it is interesting to note that his full-brother Collide very much stays a mile-and-a-half, but disappointed when tried at a mile-and-three-quarters for the first time on his most recent start at Newmarket in July. Even more interestingly, it was his failure to settle over the longer trip that seemed to be his undoing.
Thus, there are some question marks next to Logician's name centring on the suitability of the longer trip that may temper enthusiasm around his chance at what is a short price. As well as that, I believe he faces a very serious rival in the Aidan O'Brien-trained Sir Dragonet.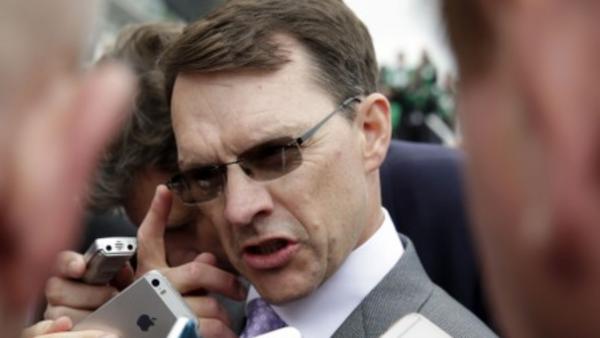 Derby day showed us Dragonet's class
The son of Camelot came an awful long way in no time at all earlier this season. He made a winning debut in a maiden at Tipperary, won the Chester Vase in great style and finished a very close fifth in the Derby all in the space of five-and-a-half weeks despite seemingly having taken his connections totally by surprise at every stage.
Personally, I was very negative about his prospects going into the Derby as he was facing completely different ground and track conditions in by far the most competitive environment of his career. I was very fearful that everything about the test the Derby presents would be too much for him at such an early stage of his career.
Yet, none of that could hold him back from running an absolute stormer, proving much sharper than he had at Chester by laying up quite handily and hitting the front fully two furlongs from home. Considering all of those that beat him came from further back than him, it was a huge effort in the circumstances that significantly raised his stock in my mind.
O'Brien understandably decided to give him a break after he had done so much in a short space of time and I wouldn't judge him at all harshly on his defeat in the Royal Whip on his return from that break last time. It was likely that he needed the run, but being held up in a steadily-run race over a mile-and-a-quarter was never going to show him in the best light. One can be sure that O'Brien has been training him with this race in mind and he can be expected to be in peak condition on Saturday. While he will also be stepping into the unknown with regard to stamina, his pedigree, how he shapes in his races and his racing character suggests he has an excellent chance of getting the trip.
Il Paradiso will not struggle at the distance
One for whom stamina is not a question is O'Brien's other leading contender Il Paradiso. His trainer widened the eyes of the assembled press when he nominated him as a St Leger prospect after he had won a two-mile handicap at the Curragh off a mark of 89 less than two months ago, but following his excellent third to Stradivarius in the Lonsdale Cup at York he is now the third favourite for the final British Classic of the season.
While my personal preference would be for Sir Dragonet of the two main Ballydoyle contenders, Il Paradiso (pictured below) very much warrants respect too.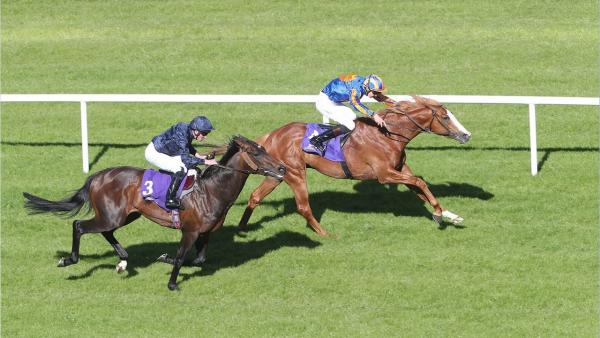 Sir Dragonet the selection
So, what's my final answer? I don't doubt Logician's talent and fully expect him to win Group 1 races. However, there is just a lingering thought in my mind that he may prove better at a mile-and-a-half than at further. In Sir Dragonet, he faces a similarly unexposed rival that seems a likelier stayer and arguably has stronger form in the book. At the current prices, Sir Dragonet is the selection.
Whatever happens, it promises to be an absolutely fascinating race on what is a tremendous weekend of action.
**
Kevin will be back on Betting.Betfair every Thursday with an early look at the weekend highlights while our other new ambassador, Gary O'Brien, will be here every weekend with his best bets from the Irish meetings. And both Gary and Kevin will feature on Racing...Only Bettor, our new weekly podcast, launching later this month.