Kevin Blake on the Prix de l'Arc de Triomphe: Assessing a tactically fascinating Arc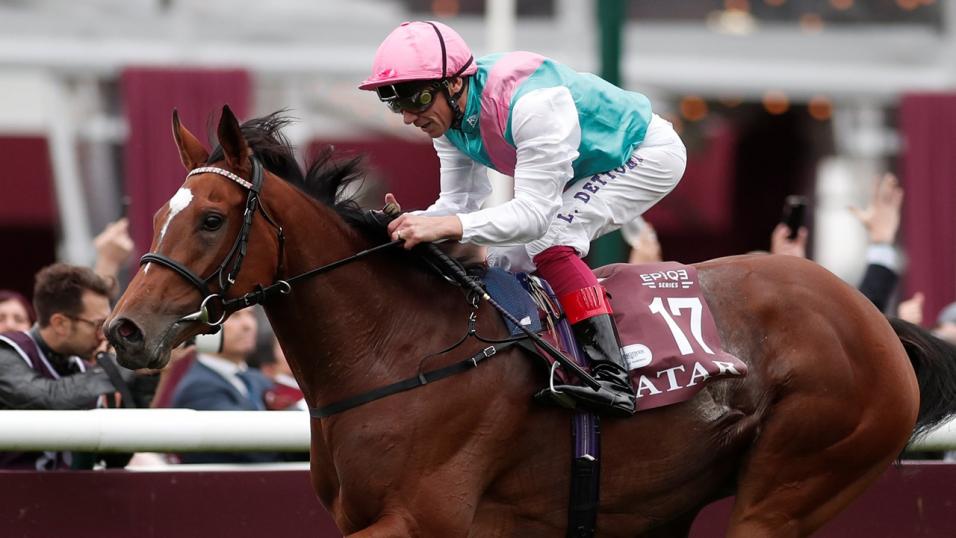 Enable has won the Arc twice before....
Will Enable be the first horse to win the Arc on three occasions? Kevin Blake previews the exciting race at Longchamp...
"With Magical and Japan being drawn either side of Enable, that will give the Ballydoyle riders some interesting options in terms of how to play it. They could both choose to look to stalk Frankie Dettori on Enable without getting caught too wide to do so. "
Good as it gets
There may well be Group 1 action taking place in multiple different countries this weekend, but there is no question that the eyes of the racing world will be focused on the Prix de l'Arc de Triomphe at Longchamp on Sunday.
It will see the John Gosden-trained Enable seek to achieve something genuinely remarkable in becoming the first horse to ever win the great race on three occasions. As was mentioned on the Racing...Only Bettor Podcast this week (where you can listen below), while we all love a bet, anyone that needs a financial involvement to be engaged by an occasion like this is probably following the wrong sport for them! This is as good as it gets in Flat racing.
Personally, I think Enable will do it. She has such tactical versatility that her draw in stall nine will be a help to Frankie Dettori. Expect him to be in no rush to commit to a position on her. He'll be happy to take his time edging across and will assess what everyone else is doing before committing her to a position. That she has early pace, can be ridden as forwardly or as patiently as the race dictates and doesn't need cover to show her best removes a lot of the pressure that Dettori might otherwise feel in what is a high-pressure, potentially career-defining race for all concerned.
The other riders in the race don't have the luxury of riding such a versatile conveyance, so how the first couple of furlongs pan out will have a major bearing on how the race plays out.
Ghaiyyath at a disadvantage
It is no secret that the connections of Ghaiyyath would like him to get an uncontested lead, but being drawn widest of all in stall 12 won't help his cause. The first obstacle that William Buick will have to clear with him is the start itself. Given that those drawn widest are statistically more likely to be slowly away than those with horses on either side of them, Buick will have to do his utmost to get him away sharply. From there, how aggressive Buick is in trying to get to the front is likely to shape the pace of the race.
While Ghaiyyath doesn't seem to have any out-and-out pacemakers to contend with, the Japanese raider Kiseki has run some of his best races when making the running and he seems likely to go forward from stall seven. With this, it is worth recalling that Ghaiyyath didn't make all for his impressive success in the Grosser Preis von Baden, he initially chased the leaders until making steady headway to take up the running after three furlongs or so. It wouldn't surprise if that is what he ends up doing on Sunday.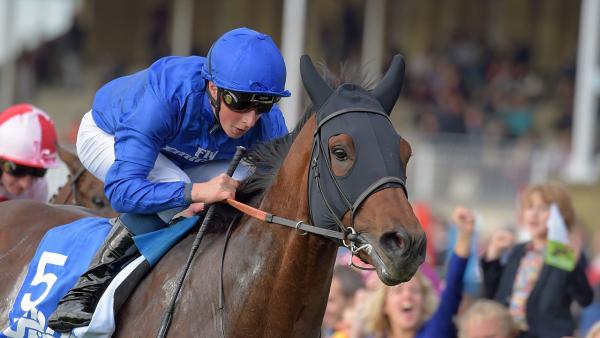 With Magical and Japan being drawn either side of Enable, that will give the Ballydoyle riders some interesting options in terms of how to play it. They could both choose to look to stalk Frankie Dettori on Enable without getting caught too wide to do so, or perhaps one could look to lead her and the other track her. Their positions relative to Enable and the point at which they choose to launch their challenges will make for fascinating viewing.
Waldgeist in a positive place
With most of the likely pace setters and prominent racers being drawn in higher numbers, those drawn low won't have the luxury of much time before having to commit to their positions. That will present a conundrum for the connections of Waldgeist. It wouldn't surprise if they are still plagued by nightmares of his interrupted passage through the race last year where he was dropped in from a wide draw. He has shown that he can be very effective when sitting handier since then, so on balance, they seem likely to be positive from the gate and look to slot in behind the leaders.
On the other hand, Sottsass is drawn in stall one and seems likely to be dropped into mid-division. While he won over a mile-and-a-half in the Prix Niel last time, this promises to be a much sterner test of stamina at the trip. Thus, his connections are likely to want to ride him with the patience that showed him to such good effect in the Prix du Jockey Club in June.
Make no mistake, regardless of the specifics of how the race pans out, Enable looks to face one of if not the toughest test of her career on what is her biggest day. Japan, Ghaiyyath and Sottsass all represent new challenges to her, whereas the likes of Magical and Waldgeist have the proven ability to capitalise if she isn't at her very best. It would also be ill-advised to be dismissive of the Japanese challenge in Kiseki and Blast Onepiece who both have top-class form in their home nation. Japanese middle-distance form very much stands up internationally, as shown most recently by Almond Eye and Deirdre.
In short, this is anything but a victory lap for Enable. She'll need to be right up to her best to be assured of victory. It promises to be an absolutely epic occasion and I can't wait to see it all unfold.