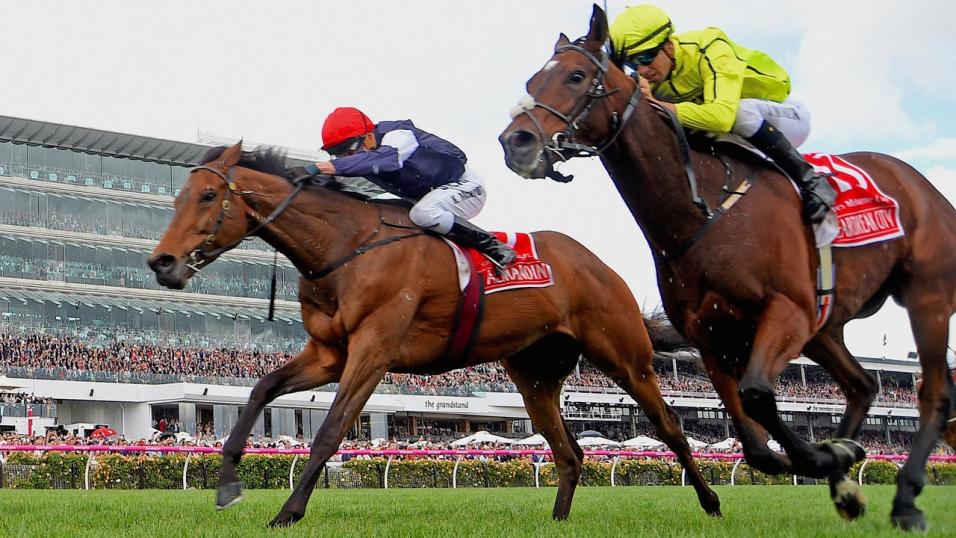 Flemington is host to the 2017 Melbourne Cup on Tuesday 7 November
Hugo Palmer is very excited at the prospect of Wall Of Fire running a big race in the 'race that stops a nation', the Melbourne Cup on Tuesday morning, and here you can read his exclusive views ahead of the contest...
"Wall Of Fire is training well, looks in great shape and is bang on his racing weight."

- Hugo Palmer on Wall Of Fire

This is a plan which has been almost a year in coming to fruition, but while I've always felt that Wall of Fire would be an ideal Melbourne Cup candidate, and I quite fancy his chances, the whole experience of having a runner in the 'Race That Stops a Nation' has been utterly surreal.
He was a little bit of a buzz horse before the Herbert Power Stakes at Caulfield, but after running so well to be second there, he's been quite heavily tipped, and respected judges are talking of him as a potential winner. As a result, I've found myself in demand with the media and I think I've done more interviews in the last two days than I had in the entire season in the UK. It's unexpected, but very, very exciting to be in such a position.
Wall Of Fire is training well, looks in great shape and is bang on his racing weight. It's been a long season for him by necessity, but he seems to be taking it very well, and appears a fresh horse.
Craig Williams rides, and his reputation goes before him; he's the reigning champion jockey in Melbourne and has deservedly got a reputation as the thinking man's rider - he makes sure he is aware of the strengths and weaknesses of his opposition, considers race tactics in great depth, and is very strong. He has never won the Cup, but was due to ride 2011 winner Dunaden until picking up a suspension, so he has unfinished business with the race. I had a long chat with him during the Melbourne Cup parade, and was very impressed.
We've drawn stall 15 which I'm perfectly happy with, and with a six-furlong run to the opening bend, Craig will have plenty of time to get a position; I envisage him settling around ninth or tenth before hunting away, and looking to produce his effort around the final turn, half a mile out, and then who can say what might happen.
In such a large and competitive field, we'll need plenty of luck, as with any big race, but I keep closing my eyes and picturing him coming off the turn and finding himself with space to launch a challenge, and fingers crossed that's how it will pan out.