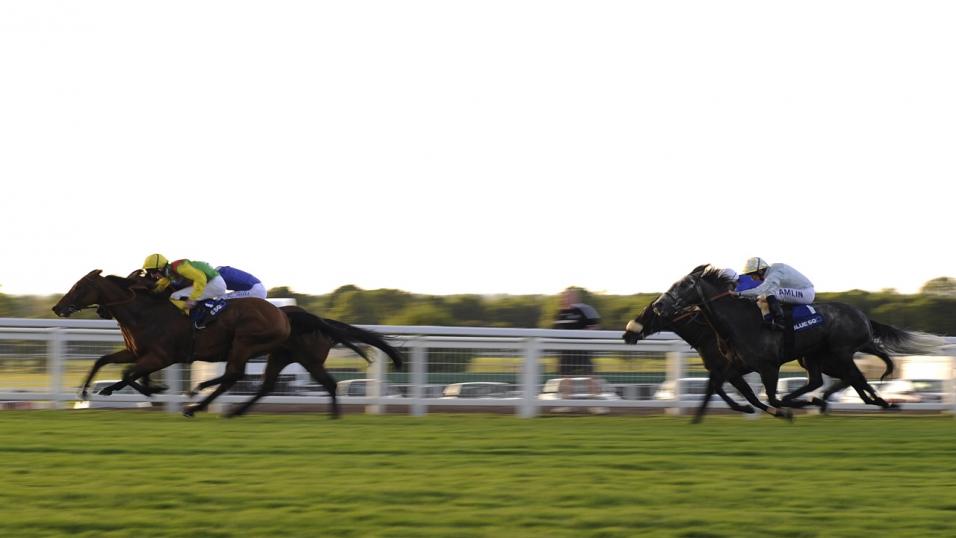 Jamie Lynch analyses what chance the three-year-olds have in the 2018 Eclipse at Sandown on Saturday
Timeform's Chief Correspondent Jamie Lynch examines what chance the three-year-olds have in the Eclipse on Saturday
"...I've been guiltier than most at disregarding the current crop as a largely substandard squad..."

Jamie Lynch on the three-year-olds
He knew why it would be best to have an age restriction, and even why it should be three-year-olds, but when Colonel Anthony St Leger first suggested a race over two miles at Doncaster in 1776, he couldn't have known that he was laying the foundation of the classic races and, in turn, rebranding the three-year-olds as the classic generation.

Knowledge brings enlightenment and, in the 1850s, Britain introduced the weight-for-age scale which, amended by advancements, still applies today, the world over. It ratified and rationalised the structural significance of the three-year-olds in the sport, and its system, as well as recognising the critical curve in their development from the start to the end of the season.
It's a critical curve that we tend to underestimate at this mid-way point in the campaign when assessing the three-year-olds, both individually and collectively. I've been guiltier than most at disregarding the current crop as a largely substandard squad, without full disclosure, and without full awareness of what "standard" looks like.
The first thing to say is that if there's no apparent star amongst the classic generation as yet, that's not unusual. Star status, in Timeform terms, is reserved for ratings of 130 or more, hard to breach when racing only against the same age group, ahead of the open Group 1s in the second half of the season.

That there aren't any amongst this generation that have so far qualified as elite equines shouldn't be held against them considering only sixteen three-year-olds have hit those heady heights, by July, since 1992. And last year serves as a warning of premature pigeonholing, as none looked in that league at half-time, yet we had a trio of top-notchers - Cracksman, Battaash and Harry Angel - by October.
There's another stat that may force a re-think about the current crop, to do with the relative strength in depth. In the last 25 generations, the average number of three-year-olds rated between 120 and 130 at this stage of the campaign is 10.5, from a high of 18 in 2009 to a low of just four in 2012.
There are as many as 14 three-year-olds in that premier band this season, at least half of whom have viable visions of rating higher, including the three that are bound on the front row and pushing the pack forward: Masar, Roaring Lion and Saxon Warrior.
Acting independently, and inter-dependently, each of their critical curves has been tangled and twisted, with one looking the other's superior at different stages, at different trips. Saxon Warrior was the anointed one after Newmarket, and the annoying one since, while Roaring Lion was less than half the price of Masar for the Derby in the aftermath of the Dante, before the dynamics of distance magnified the might of Masar at Epsom.
What this year's Coral-Eclipse has lost in its primary purpose of determining one score between different generations, it has gained by determining the differing score for one generation, in what feels like a third referendum.
However, to say that either of the first two referendums were inconclusive is a statement of spin, for either Saxon Warrior at Newmarket or Masar at Epsom, the length-and-a-half margin pretty much a landslide in both instances. But Saxon Warrior is for turning, his career curve turning down since the Guineas, prompting a U-turn towards Sandown and the quick turnaround it brings, while the relationship between Masar and Roaring Lion has never felt like the one-sided, dominant-submissive archetype that their 3-0 scoreline would suggest.
Roaring Lion is the Inbetweener, and the Eclipse is the in-between trip. A mile and a quarter is new to both Masar and Saxon Warrior, right for both in theory, but in practical terms Roaring Lion has already passed this exact exam with flying colours, proving the point at York of the Golidlocks principle; twelve furlongs is too far, eight isn't far enough, but ten is just right.
Phil Bull once wrote that 'many Derby winners own their success not only to intrinsic merit, but also, to some degree, to the fact they were already near the zenith of their powers.' Only time will tell whether that statement is true of Masar, but the words hit on the reality of the role of Epsom, as a checkpoint rather than the match point for a classic generation, with its fluid and forward-flowing frontiers, mutating with maturity that blurs the line between weight-for-age and waiting for aging.
It's difficult to be definitive about the Eclipse because it's difficult to define, in detail, the principal players, or the crop as a whole, from the empirical evidence up to now. Season in, season out, the three-year-olds eventually tell us how good they are, rather than the other way around, and that's why we shouldn't judge this unfinished book by its unprepossessing cover, as there may still be a 130+ wonder or two in there, starting with Sandown on Saturday.
Recommended bets
Betfair's 'minimum bet guarantee' on all Class 1 and 2 races in the UK and Ireland - which means all customers are able to bet to win a minimum of £500 - has been extended to cover ALL races from Haydock and Sandown for this weekend. T&Cs apply.