Jamie Lynch: Cheltenham Festival review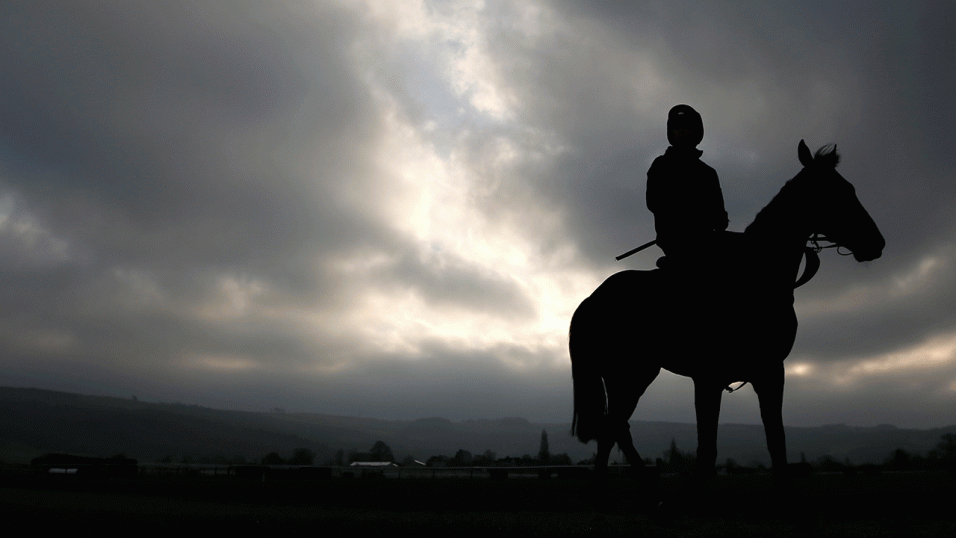 Which Cheltenham Festival runner-up will emerge from the shadows next season?
Timeform chief correspondent Jamie Lynch looks back at Cheltenham prior to looking ahead to the start of the Flat this weekend...
"In the history of the Ballymore, not many winners, let alone seconds, have broken the 150-barrier in ratings terms, yet Black Op did last week..."

Jamie Lynch on Black Op
In a week where Willie Mullins layered colour, creativity and class onto the Cheltenham canvas, Gordon Elliott outdid him with that streak of chestnut brilliance, which added to the number that meant he outdid him in the race to be top trainer, with eight winners to Mullins' seven.
But it hits on one of the big themes out of the 2018 Cheltenham Festival, of a second look, a marvelling look at some of the extraordinary seconds that put certain races and faces into perspective, as in a giant's shoulders. The winner may take it all, but the second, or first place loser as NASCAR racer Dale Earnheart coined it, is by no means standing small.
The Federer and Djokovic of jumps trainers, with Henderson as Nadal, it took a superhuman effort to beat a superhuman effort, one shining an illuminating light on the other, the inspirational Mullins quasi-creating the aspirational Elliott. When referring to these 'powerhouses', remember what came first, that the power was pulled and plugged in long after both houses were built from scratch.
Lauding the vanquished, who honoured the victor, Mullins was to Elliott was Might Bite was to Native River. The Gold Cup is twenty-six furlongs and seventy yards; and only those final seventy yards separated Native River from Might Bite, after a seven-minute tug-of-war in which the pair pushed and pulled each other to new dimensions. And the second look with Might Bite is the second's luck - of all the Gold Cups in all the times on all the grounds, he had to show up in mine. Might Bite's Timeform rating last Thursday would have won him eight renewals since 2000.
The significance of the second's standing - and therefore the winner's - was also evident in the Champion Hurdle, as Melon's performance, of 167, was greater than any of the race's runner-ups bar Peddler's Cross in the last twenty years. And, in the same timeframe, only two Champion Chase seconds rated higher than Min, which says even more about Altior's afterburners.
In the history of the Ballymore, not many winners, let alone seconds, have broken the 150-barrier in ratings terms, yet Black Op did last week, telling of his talent as well as giving some context and clarity to Samcro, who treated him like Turner treated Constable, with a dismissive dash of brightness that put everything else in the shade.
Hype is an empty vessel, but Samcro is fluidly filling it up, the firebrand fuel more meaningful than the ratings waterline itself, and it's neither too soon nor too wild to say he could be jump racing's version of Frankel.
Keeping to the loose theme of the second saying as much as the first, Frankel's second season as a stallion was far more vivid and validating than the first, because only then, as three-year-olds, were his sons and daughters getting the chance to play the generation game and express themselves more fully, to a finite point in Cracksman's Champion Stakes, which had Frankel's DNA all over it.
New year, new names, and newcomers grabbing all the attention as the Flat takes off for 2018, the focus on the early hits and misses amongst the first-season sires, when the real intrigue lies with - literally and figuratively - the rising stock of the second-season sires. Camelot is a case in point, for time and distance telling us far more about his potency, on a positive platform of widespread promise from his 2017 juveniles, but it's also true of Intello, who's bred on the same cross as Frankel, by Galileo out of a Danehill mare.
'Intello was a horse we had an eye on from a very early stage,' said Chris Richardson, Managing Director of Cheveley Park Stud. 'When he won the Feilden Stakes in the spring of 2009 we started to think he could be a very exciting stallion prospect, a son of Galileo out of one of the best pedigrees in the book, going back to Fall Aspen.'
An unlucky third in the French Guineas was rectified by a convincing win for Intello in the Prix du Jockey Club, and he signed off his season - and racing career - by finishing third in the Arc de Triomphe, behind only Treve and Orfevre.
'We committed to him then in what was quite an innovative venture with regards to an international outlook,' said Richardson, 'where we would stand Intello here for two years and then he would return to France at the Haras du Quesnay for a time, and then on the fifth year he would return to us.
'The sales story tells a tale. His two-year-olds made up to 575,000 guineas, and his yearlings, though not huge in number, were in strong demand, with one colt that we sold making 425,000 gns. Those sort of figures, you don't see them very often, not unless the stock by the stallion is really catching the eye and the imagination.'
Intello's progeny had the second-highest average Timeform rating of any first-season sire in Europe last year, from the lowest number of representatives amongst the top dozen, and that's a significant statement for one whose offspring are liable to be all the more powerful as three-year-olds, like he was.
'I know he won as a two-year-old, but that was only ever a means to an end with him and nobody really expected him to produce good two-year-olds, but so many showed great promise. And it's impressive that, in the last month, he's had several individual winners, so he's kicking off in an exciting way I think. He's covered a full book at Cheveley Park, over 100 mares each year he's been here, and over 130 mares in France each season, so he's got plenty, in terms of opportunity and horses running for him.'
Cheveley Park supplied him with some of their quality mares, and the product of the partnership with Regal Realm, in training with Sir Michael Stoute, is one for whom Richardson has high hopes, fostered by the style of Regal Reality's success at Yarmouth on his only two-year-old start.
Intello's highest-achiever in ratings terms from his first crop was Gabr, likewise trained by Stoute but carrying the colours of Hamdan Al Maktoum (cost 300,000 guineas as a yearling), and his fifth in a red-hot Racing Post Trophy was a very good graduation considering his lack of experience relative to the principals.
If that was one sign of things to come, at Doncaster, there's more back there this weekend, in the mile-and-a-quarter maiden on Saturday, which sees the first footsteps on the track of two later-maturing Intellos, who both look good on paper, namely Chiave di Volta, out of 106-rated Silca Chiave, and the John Gosden-trained Argentello, a half-brother to listed winner Moohaarib and out of a half-sister to Rewilding.
Explaining why Intello in particular fitted with the Cheveley Park brand, or rebrand, Richardson said: 'For us, the majority of our stallion portfolio has been speed. And we're now branching off into more middle-distance influences, as it suits our mares: we're fortunate to have over 30 mares by Pivotal, all of whom suit the likes of Intello and, of course, our new horse Ulysses.'
Ulysses was second to Enable in the King George, but second might be the new first.

Read past articles