Jamie Lynch's Weekend Preview: A Great weekend in store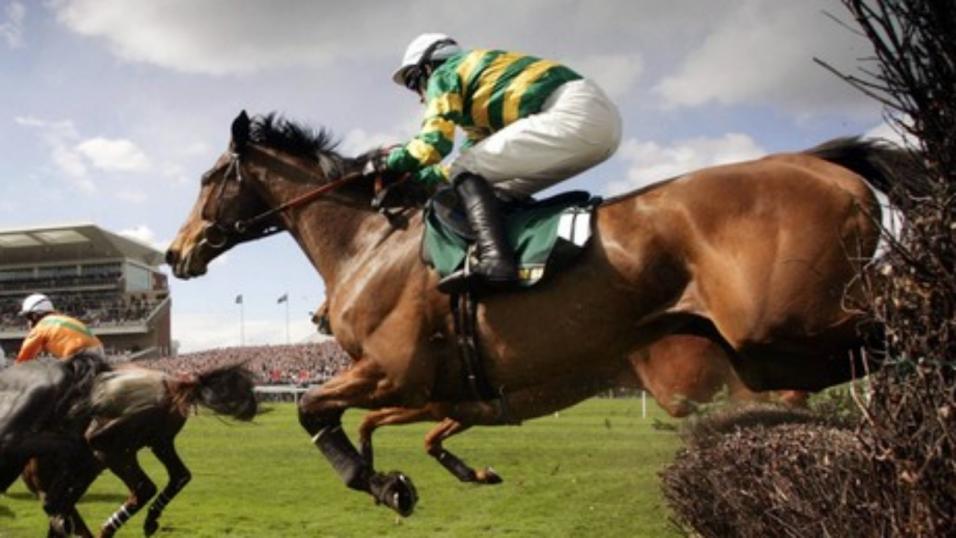 Will the famous JP McManus silks be carried to victory by Great Field this weekend?
Timeform's Jamie Lynch previews the weekend's action and a return to the track for a Willie Mullins inmate...
"Great Field is a rollercoaster ride, literally and figuratively, but it's a one-dimensional rollercoaster so far, on the rise right through, yet to follow the convention of what goes up..."

Jamie Lynch on Great Field
And so to an impromptu revival of Timeform's smash-hit Twitter game of Guess The Horse, in which clues of increasing clarity are revealed one by one to help you identify the heavyweight horse in question, topical because it's due out this weekend.



1. My sire ran in the Derby in 2002.
2. I'm now a crack two-mile chaser, but I also went off second-favourite over hurdles at the 2016 Cheltenham Festival.
3. I'm undefeated over fences.
4. I'm sexy and I know it.
5. I have the sort of Timeform rating - breaking the 170 barrier - that only the cream of chasers can boast, plus I still have a 'p' that means the best of me is still to come.
6. I'm with the Champion Trainer.
WHO AM I?
If you guessed at Altior then you guessed right.
But, in the words of Yoda, 'there is another.'
Because he's yet to face a championship field never mind the Champion Chase, there's still some question of whether, relative to Altior, Great Field is all light and no heat, but the light has been blinding, so much so that he has given off sparks in each and every one of his five chases. And yet he's unglorified and undignified. Perhaps he's unglorified because he's undignified. If Altior an alto, building to a crescendo, Great Field is definitely a rock and roll star, here for a good session if not a long season.
Great Field is the very definition of gung-ho, and the very antithesis of the phrase bullies never prosper, as he has bullied and bulldozed his way to prosperity and power through five chases, terrorizing the life out of his opponents, from the front, from the instruction of Jody McGarvey. No dating or data app would have put the pair together, but they've proved perfect partners. Great Field is a rollercoaster ride, literally and figuratively, but it's a one-dimensional rollercoaster so far, on the rise right through, yet to follow the convention of what goes up...
What then, if his mettle has yet to be truly tested, qualifies him to join Altior, and indeed Footpad, in the exclusive 170+ club? It's style over substance, in the sense his swashbuckling style overrides all, but there's method to the madness and substance to the style. When he dismantled the field in the Grade 1 Ryanair Novice Chase at the Punchestown Festival the season before last, Great Field beat Ordinary World by a similar distance as Altior had in the Arkle a month previously, and then, following a full year out, which began to catch up with him at the end of the Webster Cup at Navan last March, he still gave weight and a beating to Doctor Phoenix, who looked like defeating Un de Sceaux, at Fairyhouse ten days later, until tipping up at the second-last.
Mullins is juggling with fire, with a squad of fiery chasers, but with Un de Sceaux coming across for a spine-Tingling Creek which is the latest in a seminal series of pre-Christmas let alone pre-Cheltenham tear-ups which has turned the season on its head, it paves the Hilly Way for Great Field to make a much earlier reappearance than usual at Cork on Sunday, itself a statement of intent.
Sandown will be scintillating, not least in strategic terms, with Saint Calvados and Un de Sceaux likely to go headlong and headstrong into early engagement, a dream ticket for Sceau Royal but a dreamier one for the mightier Altior. Throwing the tear-away Great Field into that particular mix would blow it apart and maybe blow his mind, hence the more mellow Mallow comeback, but the day will come this season when Great Field has to take a great leap, to take on the greatest, and then we've really got fireworks.
So watch and wax lyrical over the Tingle Creek on Saturday, but make sure you watch and wax lyrical over Great Field on Sunday, because there's a brutal beauty to him that could make even Altior sweat when that time comes.
Minimum Bet Guarantee
Betfair's 'minimum bet guarantee' on all Class 1 and 2 races in the UK and Ireland - which means all customers are able to bet to win a minimum of £500 - has been extended to cover all races at selected meetings this week. T&Cs apply.