Jamie Lynch: Which direction next for Douvan?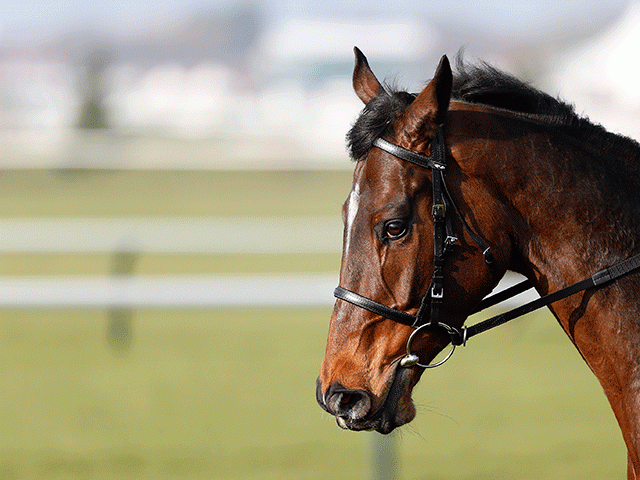 Where does Douvan go now after swerving the Tingle Creek?
Timeform Chief Correspondent Jamie Lynch looks at some of the ifs, buts and whys of Douvan swerving the Tingle Creek at Sandown on Saturday.
"To embody last season's superstar chasers, Don Cossack had the lungs, Cue Card was the heart, Sprinter Sacre had our heart, but Douvan was the one who really got the blood pumping."
'My first reaction is the Champion Chase,' said Willie Mullins after Douvan yet again made a molehill out of a Grade 1 mountain in the Ryanair Novices' Chase at Punchestown, 'but he would have no problem stretching out in distance and we'll have to think about whether we want to try to make him a Gold Cup horse.'
To fit with the first reaction, the first signpost on the Champion Chase highway is the Tingle Creek. It's a question of readiness. Is he ready for a run? It seems so. Is he ready for a new challenge? It also seems so.
For new challenge see new trips, new worlds to conquer. Of all the insignificant significances surrounding Douvan this week, where he was both the stick used and the beaten recipient, like a silent child in a bitter custody battle, perhaps the most meaningful declaration was the one on Wednesday and not Thursday morning, when his name was amongst 21 acceptors for the King George.
Even though we're constantly told how close it is, in sleeps if not days, we're guilty of looking at Christmas through a telescope, as something that's a long way off, as every man who rushes around Boots on Christmas Eve will tell you. It could be the same trap for viewing Douvan in the context of the King George, for seeing it as 'big horse entered in big race' shocker, more so after this week's game of hide and seek renamed snide and leak, but it's only 24 days until Christmas, and only 25 to the King George.
Maybe we can't see the tree for the woods. Maybe, from what we've learnt, we shouldn't think about climbing it until we're upsides and can assess it more clearly. But where's the fun in that?
If, as is possible, an alternative route other than the Champion Chase is being considered, why is that, and what's changed since that day in April in Punchestown? The biggest change is the biggest loss, namely Vautour. His premature passing had a practical implication, but also perhaps a philosophical one, a cruel alarm from life's ticking clock, so why wait?
And the other, simple reason why he may switch strategy and play some bigger boys at their game is the same, simple reason why so much was made and laid of him this week: because he's Douvan.
To embody last season's superstar chasers, Don Cossack had the lungs, Cue Card was the heart, Sprinter Sacre had our heart, but Douvan was the one who really got the blood pumping.
It takes something special to win an Arkle and a King George, and only Pendil has done it in history, but Douvan has got what it takes, certainly in the future, possibly in the near future. He'd be going into a different dimension, from 2-D to 3-D, up to three miles, but he looks in the magic mould of so many horses for Martini Mullins - any trip, any place, anywhere - and his perfect process over two miles has already revealed as much stamina as speed; it's his speed that drains rivals, but it's his stamina that sustains it in a way that only the great ones can.
His odds for this month's King George range from 4/1 to 10/1, which tells the story of the situation and the saga of this week, of the impossibilities of possibilities, when the probabilities of racing are hard enough to weigh up, but it's a certainty that Douvan will one day win a long-distance Grade 1, and there are suggestive dots to be joined about it happening sooner rather than later.
Douvan has raced only six times over fences, the same amount of chasing experience that Vieux Lion Rouge took with him to the Grand National, and in that context he did wonders to get into the position he did - on the heels of the principals - on the home turn, not outmatched, not outmuscled, not outjumped, simply outstayed.
The chase was over, but the Becher Chase was on, a plan probably hatched by David Pipe during the National if not before it, and here he is, refreshed and reprogrammed for that very race back at Aintree on Saturday. Even the bravest of ducks don't take to water like Vieux Lion Rouge took to the fences, and, in a 24-strong list for the Becher Chase, he's at the very top of it, on profile, on past experience and on Timeform ratings, able to race off a 4 lb lower mark than the National.
Douvan is the future Christmas present, but Viex Lion Rouge is the present in the present, no doubt about what his target has been all along.


Discover the latest articles
Read past articles