Jamie Lynch: Tribute to Denman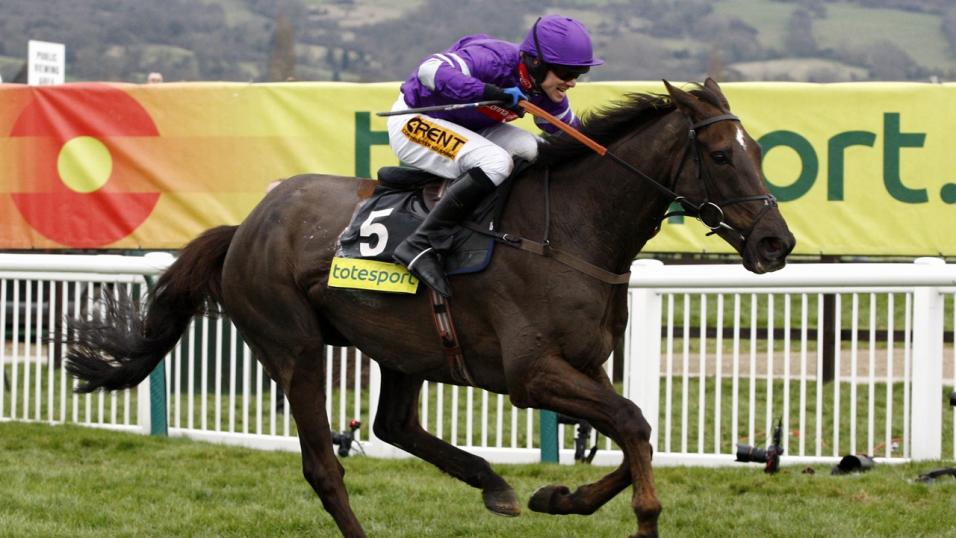 Jamie Lynch takes a look back on the career of Denman
Timeform's Chief Correspondent Jamie Lynch pays tribute to Denman, who sadly passed away on Tuesday...
"It's not what he did but the way that he did it, that's what catapults Denman across the ages..."
It's impossible to think of one without the other, Kauto Star and Denman, twin generators for a new generation and the guardians of greatness for the game itself, two tips of iconic icebergs that peer above the wonted waterline, legacy links to the legends of yesteryear, their connective tissue presenting a broader view of the sport and the history.
A sporting idol belongs to a specific time, but Denman's dynamics conjured images of a different time, when racing was raw and the heavy-hitters played a weighting game rather than a waiting game. Denman's two victories in the Hennessy - off BHA marks of 161 then 174 - remain the best performances in the race since Burrough Hill Lad's win under 12-0 in 1984, nine months on from his Gold Cup triumph.
Arkle's exploits of giving the full range of the handicap to the opposition helped get him his monster reputation and rating. He ran in four consecutive Hennessys, slipping on landing at the last ditch in Mill House's year and narrowly failing to concede two-and-a-half stone to the subsequent Cheltenham Gold Cup runner-up Stalbridge Colonist when going for the hat-trick in the 1966 renewal.

'You don't see great horses all that often. I've only known one so far and I don't expect to see his like again.' Little did Tom Dreaper know then, talking about his 1946 Gold Cup winner Prince Regent, that, twenty years later, his Greenogue stables would house, simultaneously, the two finest steeplechasers that racing has ever seen, Arkle and Flyingbolt, the simple arithmetic involved in their handicap performances saying so, however subjective the great(est) debate.
Denman was the Flyingbolt to Kauto Star's Arkle, or the Nadal to his Federer, both a blessing and a curse that they were in the same orbit, and to say that one ever so slightly overshadowed the other isn't to underplay just how close the pair stood near the sun. Arkle and Flyingbolt never met in racecourse competition, but Kauto Star and Denman did, and, despite the aura around the former, Denman beat him 3-1 in match-ups, saying something of his steel and spirit, in common with Nadal's head-to-head record against Federer, 23-15 for grind over grace.
To borrow the sublime line used to compare Messi and Ronaldo - if an artist designed the perfect steeplechaser it would be Kauto Star; if an engineer did, you'd get Denman.
His two seasons of systematic savagery, encompassing nine chases unbeaten, culminating in an RSA one year and a Gold Cup the next, was so absolute and awesome that it's hard to believe, in retrospect, that he won only one race subsequently, and therein lies the unsung 'what if' factor with Denman, of just what he could have achieved without the irregular heartbeat that delayed his return in 2009.
His post-treatment record of finishing second in three Gold Cups, on top of a Hennessy win when giving upwards of 13 lb all round, is fuller and finer CV than most high-quality chasers ever compile, but imagine the horsepower if that repair work to the engine hadn't been needed. In the modern age, just nine other chasers likewise won their first nine races, Altior amongst them, but of the rest only Sprinter Sacre won the tenth, prior to his matters of the heart.
Similar to Sprinter Sacre, the problems made Denman mortal and the renaissance made him immortal, part of the reason for his popularity among racegoers and punters, in conjunction with the fact he did it the 'old-fashioned way', for gallantry in the field of carrying big weights in big handicaps. It's his rating and record that gives Denman a place in racing history, but it was his design and duties that means he's a part of racing history, a horse of huge presence who plugged into the past and provides a reference point for the future.
It's not what he did but the way that he did it, that's what catapults Denman across the ages, elevating him beyond the status of 'animal', 'racehorse' or even 'athlete' to the exalted position of sporting icon.