Irish Jumps Trainers' Championship: Who will be third?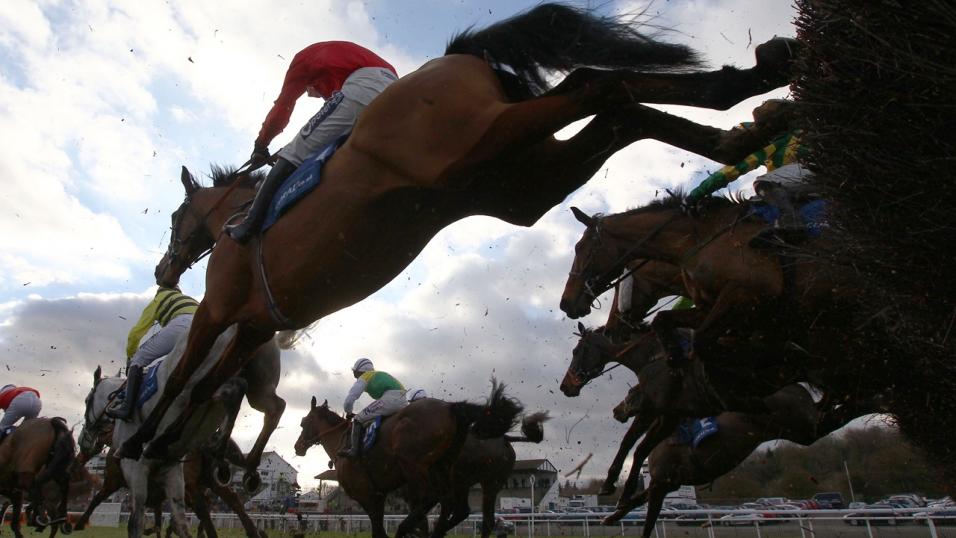 Jumps racing gets going in earnest this weekend and Tony Keenan has previewed the trainers' championship 2017/18
It is a foregone conclusion that Willie Mullins and Gordon Elliott will occupy the top two slots in the trainers' championship but the Sportsbook has a market on who will be third and Tony Keenan has previewed the main contenders...
"O'Brien is the current leader after a hot start in 2017/18 with 49 winners and a prizemoney tally of over €880,000 at the time of writing. The question now is whether he can sustain that lead through the winter."
There was a time when bookmakers decided what punters could bet on; horses, greyhounds, maybe a little football mixed in too. One only needs to look at the modern betting website to see how much that has changed with the array of markets offered seemingly endless and now punters can basically request a price on anything through social media with Betfair's hashtag being #OddsOnThat.
I suspect the key to getting some betting value in these requested bets - and they are something that are likely to grow and grow in the future - is to look for a full market rather than odds on a single outcome. That was my logic anyway when I looked for a market on the Irish National Hunt Trainers' Championship without Willie Mullins and Gordon Elliott last week and here I am writing the preview piece on it. (Spoiler alert: there is no bet here but at least I can try to arm readers with some data before they make a play.)
There is every chance that the 'Big Two' of Mullins and Elliott win more than 400 races between them in 2017/18; they combined for 373 last season and Mullins has been notably active throughout the summer with runners, seemingly keen not to allow Elliott the fast start he got in 2016/17. That makes life tougher on those in behind them with slightly fewer wins to go around which in turn makes this market more competitive.
The middle class of Irish jumps trainer has dwindled markedly in the last five years or so with the only meaningful candidates to finish third behind Mullins and Elliott being Henry De Bromhead, Joseph O'Brien, Jessica Harrington and Noel Meade, the 'Next Four' after the 'Big Two' if you like.
Before breaking down the cases for individual trainers, one point need to be made. The title is decided on prize money rather than winners; if it were the latter, O'Brien would likely be the play as he has lots of horses along with a willingness to run them and he has stacked winners during the summer in ordinary races. However, to get prize money you either need to win graded races and/or valuable handicaps with the former much easier to predict at this stage as we have a broad sense of which yards have the classy performers. For reference below, I have included the number of 150-plus rated horses in each of the four yards.
Henry De Bromhead - Current Odds: 6/4
Finishing position in last three seasons: Third, third, fifth
150-plus rated horses: Eight
Key performers: Petit Mouchoir, Monalee, Valseur Lido
De Bromhead is the incumbent, having finished third behind Mullins and Elliott in each of the two seasons. He was clear of the fourth in 2015/16, being almost a quarter of a million euros ahead of Jessica Harrington, but the gap narrowed last term despite his having the best season of his career in terms of prize money and winners trained.
One of the major things in his favour is the support of Gigginstown House Stud; not only do they provide the yard with a raft of classy performers but importantly they seem completely uninterested in competing in UK races outside of Cheltenham and maybe Aintree.
In general, De Bromhead has an ordinary record in big handicaps though he has already recorded a big win in that department this season with Balko Des Flos winning the valuable Galway Plate. Nor are bumpers a focus of the yard with only two winners in such races in all of 2016/17 but chasers have long been a strength. Seven of his 150-plus rated horses achieved their marks over fences and the healthy return of Valseur Lido would be a massive help.
Joseph O'Brien - Current Odds: 9/4
Finishing position in last three seasons: Sixth, eighth, fifteenth (last two as Aidan O'Brien)
150-plus rated horses: Three
Key performers: Tigris River, Edwulf, Le Richebourg
O'Brien is the current leader after a hot start in 2017/18 with 49 winners and a prize money tally of more than €880,000 at the time of writing, figures that put him 14 winners and €220,000 clear of his nearest rival with the Galway Hurdle win of Tigris River being the standout success to date. The question now is whether he can sustain that lead through the winter.
Certainly he has the numbers to compete with around 100 jumpers in the yard; for context, De Bromhead ran 115 individual horses last season with neither Meade nor Harrington breaking the 90 figure. Class performers are lacking however and there certainly doesn't appear to be a proven Grade One horse in the yard but that is not to say one of his younger horses won't improve. He might be reliant on winning a number of smaller races where another trainer could simply win one more valuable race but placing his horses well is already something O'Brien and his team have proven good at.
Some found his season in 2016/17 underwhelming in light of the hype that attended him going into it but in hindsight that might be harsh as he simply didn't have enough older horses to compete in the best races. He may have gotten a number of ex-flat types from Ballydoyle but they were largely confined to juvenile hurdles and there are only so many of those races to run in. Better can be expected this term and if there is a future a Champion Trainer around outside of Gordon Elliott then it is likely O'Brien though the challenge of winning valuable races in the short-term is a real one.
Jessica Harrington - Current Odds: 11/4
Finishing position in last three seasons: Fourth, fourth, sixth
150-plus rated horses: Eight
Key performers: Sizing John, Our Duke, Jezki
Last spring was the season of Jessica as she seemingly went from Cheltenham to Fairyhouse to Aintree to Punchestown, winning big races at each. The backend of the campaign has long been Harrington's peak time and she will need it to be again as at the time of writing she has only 14 winners and €283,000 in prize money accumulated.
Harrington might have the two best horses in Ireland outside of the Mullins and Elliott yards in Sizing John and Our Duke, one a Gold Cup winner, the other a prospective Gold Cup winner. The concern is there is little after those two with Jezki about my best guess for her third best horse and he was a shadow of himself last season, allowing that he won on return this time.
Lack of depth is a worry and so too is the possibility that Sizing John could be campaigned in the UK for much of the season with the £1 million Triple Crown the plan at this stage. That could change should he be defeated in the Betfair Chase - he's currently around 6/4 for that race - though his owner Alan Potts has more affinity with the big UK races than the likes of Gigginstown or Rich Ricci.
Noel Meade - Current Odds: 5/1
Finishing position in last three seasons: Fifth, seventh, third
150-plus rated horses: Four
Key performers: Disko, Road To Respect, Snow Falcon
Meade had a good season in 2016/17, notably having a Cheltenham winner with Road To Respect and the same horse then following up in a Grade One at Fairyhouse, and along with Disko they provide a pair of horses to go to war with in the top staying chases this winter.
Outside of that pair, there is no real depth and it is hard to see Meade making a meaningful challenge to finish third overall, allowing that he has managed a reasonable number of winners over the summer.
Conclusion
One underrated points about markets like this is the enjoyment factor; betting seriously can become all about edges and returns on investment but a bet in something like this provides an interest on even the dullest day or as they are known as in Ireland, Thurles Thursdays. Furthermore, they provide a rare chance to take on an odds compiler in an age of arbs and such like; a bet here is basically your opinion against someone else with the margin factored in.
Unfortunately, I don't really see an angle into this at this point. Joseph O'Brien was my original idea of the winner but upon further study I wonder if he has the class performers needed to get him over the line. One could argue that that makes De Bromhead the play but the loss of Petit Mouchoir for the middle part of the season in recent days is concerning and that it just enough to make me stay away. Good luck if you're playing though!

Read past articles