Carlisle Placepot: Wednesday 25 June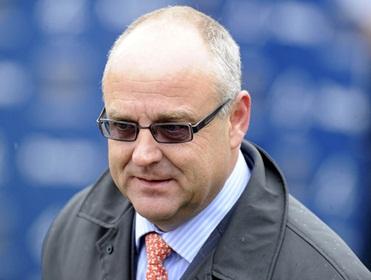 Richard Fahey is well represented at Carlisle
Though the pool at Carlisle isn't likely to be huge, the returns could be on Bell day...
"The consolation race for the Bell is easier to get into for the horses, and looks somewhat easier to get out of for us."
14:00 - Knowing what's in wait, it makes sense to be parsimonious in the early legs to save cost, also mindful that we'll hopefully be swelling the dividend elsewhere. The opening maiden looks more dangerous now with only seven runners, though we're still sticking with a banker. Songye is the one for us here, his debut form containing more promise than either of Twin Turbo's runs, while George Bowen is simply too much of an unknown quantity.
14:30 - There appears to be a bonus in leg two- three stand out and the most obvious Placepot candidate is the biggest price among them. Fast Act's absence since April and Bahamian Sunrise's laboured style in two starts to date leads us to Straightothepoint, who is experienced, professional and quick. In the likely event of him lasting out over Carlisle's stiffer five-furlong test, he's hard to see out of the three.
15:00 - We wouldn't normally bank in this sprint handicap, but with the Bell and its consolation race still looming the temptation to go it alone with Avon Breeze is too much. Avon Breeze is a strong partner, having won this race last year (from 5 lb lower) and proved consistent in the meantime, admirably so for a sprinter operating at this level.
15:35 - The consolation race for the Bell is easier to get into for the horses, and looks somewhat easier to get out of for us. Our starting point is Imperator Augustus, who is the type that does well in these big-field handicaps and even if he just fails to last out over the trip can hopefully get into a good position. Eutropius comes from the other side stamina-wise, this likely to be at the bottom end for him, though his consistency is difficult to knock and that he offers something different from Imperator Augustus broadens our coverage. Last in is Millkwood, who remains unexposed by a mile but seems suited by it and can exercise his untapped stamina in this sort of race, so long as he gets a little more luck in running than he has of late.
16:10 - The Carlisle Bell will also require three. Johnno goes in first, on the up now for Dandy Nicholls and a C&D winner already this year. The similarly in-form Barren Brook gets a slot, too, his style giving plenty of encouragement with regards this sort of contest and his fourth in a similar race at York last time appealing as strong form. Sound Advice is narrowly preferred in third spot, his consistency the main reason as in recent times he's failed only on soft ground at Ayr and in the Victoria Cup at Ascot.
16:45 - It's easy to forget the Cumberland Plate amid all the commotion of the Bell and its consolation; this is another big-field handicap to finish that will need at least a couple in order to negotiate. Memory Cloth is in tremendous form, better by the run this year besides a flop on heavy ground at Chester, and there's no reason he won't continue in that vein. High Office is second choice and very much a Placepot horse. He has made the frame on each of his six starts in 2014 without winning- indeed he hasn't won for three years- while the races he's contested at York the last twice have been about as competitive as this promises to be.
Selections:
14:00 - 6
14:30 - 3
15:00 - 3
15:35 - 2, 4, 17
16:10 - 3, 10, 14
16:45 - 7, 10
= 18 lines

Discover the latest articles
Read past articles