How to bet on Horse Racing: Timeform's six things to watch out for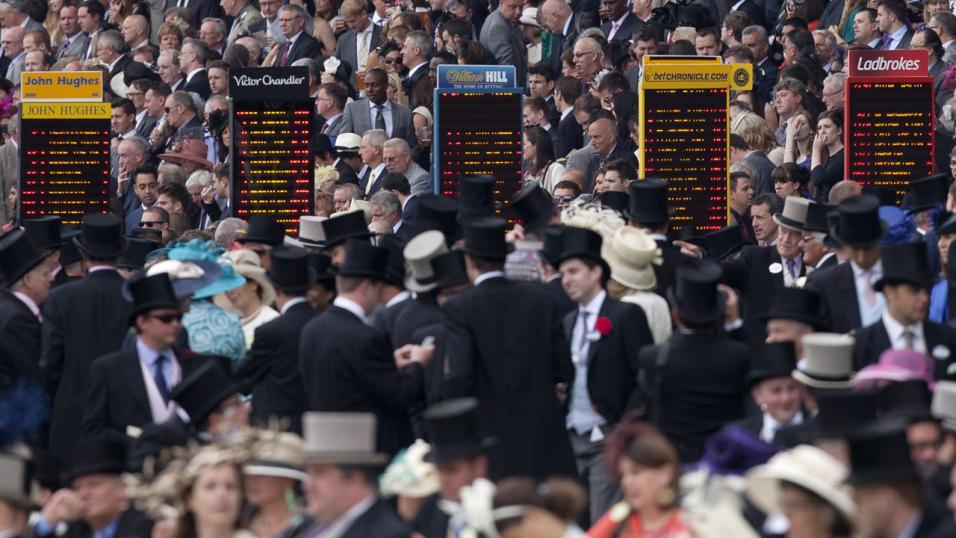 Simon Baker explains how best to identify a bet
With UK racing returning, we asked Timeform expert Simon Baker for his top tips on the best way to identify a bet...
"Timeform ratings are influenced by a range of factors, including timefigures and sectionals, and provide an assessment of a horse's recent performances."
1) Race conditions are an essential starting point
A good starting point before getting into individual horses is to establish what sort of test a race will provide. The course where the race is taking place is a key factor, and one that is sometimes underplayed. For example, Chester requires different attributes to Newmarket, as does Cheltenham to Huntingdon, and establishing which characteristics are needed- a nippy type or a long-striding galloper, say - is crucial.
If a horse has already run well at a track, then so much the better, especially if it's an idiosyncratic venue.
Trip and ground both link up with the course. The former is straightforward to figure, but the latter needs more careful consideration. For one thing, it isn't always easy to be certain what the ground is, but also it's easy to get bogged down in regards perceived going preferences. In truth, this factor can often be overplayed, and instead it's best to think about how the prevailing conditions will combine with track and trip to make for a certain type of test, be it speed or stamina.
The race card provides plenty of insight into a horse's chances - check out Betfair's video guide in association with Timeform here.
2) Consider the pace of a race and how this may affect draw
Next, it's worth taking time to figure out how the race in question is likely to pan out. Pace is the most important consideration in this area.
Work out how each horse is likely to be ridden (Timeform's Early Position Figures are a useful shortcut) and a picture will emerge of how the race will set up tactically. A large number of front runners or prominent racers could result in a race that suits horses coming from behind, and vice versa. Link this back to the course as well; horses racing prominently in a race with a contested pace are less likely to suffer in a seven-furlong race at Epsom than at Ascot, for example.
A pace forecast can also be used to highlight any potential race-specific draw bias. If there's a lack of obvious pace on a certain side in a big field on a straight course, then the runners berthed there are likely to be disadvantaged. While some draw biases arise as a result of pace, there are of course some that are inherent. A low draw at Chester is an obvious example, but there are other tracks with long-standing biases, some of which are counterintuitive.
Be sure to consider the draw in concert with the horse in question - stall 1 at Chester won't be the same advantage for a horse that misses the break and gets behind as it would be for a front-runner.
3) Consider trainer form and jockey bookings
Once we've figured out what we think will happen it's time to assess each individual horse, referring back to everything we've already established about the likely test and how the race will pan out.
The identity of the trainer is one crucial area as it's a fact that some trainers perform much better than others. Recent trainer form can also provide valuable pointers. Some stables seem always to be in good nick, but identifying a smaller outfit in good form (or ideally about to hit good form) can prove highly profitable.
Strike rate is the most basic measure of trainer form, but it's better to use a metric that looks at all runners (percentage of rivals beaten, or run-to-form percentage, for example) to give a wider picture and eliminate very small samples.
Jockey is another area that needs some attention. There are statistics to show whether a jockey is a noteworthy booking for a particular trainer, while some have particularly good records on certain horses. Some jockey changes can be significant as well. A leading jockey taking over from an inexperienced one is obviously noteworthy, as would be a top claimer getting the leg-up.
You should also consider riding style (some jockeys are habitually more positive than others and therefore more likely to make use of a good draw, for instance), which is available on Timeform's jockey dashboards.
4) Pedigree can unlock a lot of information
In a field of lightly raced or unraced horses, pedigree is vitally important. The quality of a horse's pedigree - is the sire any good, as well as the dam and any siblings - can give a good idea as to what to expect, while also providing a strong indication as to likely trip requirements.
Especially in the early part of a Flat season, there'll be plenty of three-year-olds stepping up to middle distances for the first time, and pedigree is the key factor in determining whether and how much they're likely to improve.
5) Assess form, watch replays and use ratings
The most important factor, however, is assessing a horse's form. Simple form figures may give a basic idea of whether a horse is lining up in good heart, but they can be deceptive, and besides, they don't say anything about strength of form. The tried and tested method of assessing that is through a rating. Timeform ratings are influenced by a range of factors, including timefigures and sectionals, and provide an assessment of a horse's recent performances. The more recent the better, though no-one should fear overlooking a seemingly bad run or two, especially if there was an obvious excuse.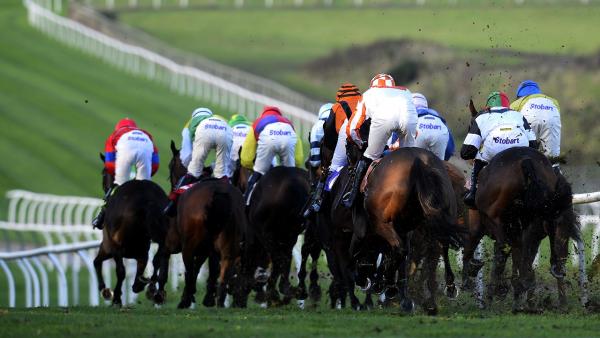 Watching replays is the best way to uncover horses that have had excuses or been shaping better than the bare result, though this can be time consuming, and Timeform Race Passes provides ratings and expert analysis for every race in Britain and Ireland as well as many big races elsewhere.
Also consider what type of races horses have been running in, and whether they face an easier task than before. There are plenty of obvious class droppers, but there are also more subtle ones as well. Not all handicaps in the same ratings band are of equal quality, while a horse that's been running against less exposed rivals - in three-year-old or novice-only company, say - is likely to be all the more interesting once taking on older, more exposed rivals.
6) No value equals no bet
All this information should enable you to decide what price a horse should be, and this is the all-important factor when it comes to deciding whether to have a bet.
Pricing the whole race up and betting where your prices differ from those available is the most thorough option, but with adequate preparation and experience it should be possible to form a good idea as to what price the horse or horses that interest you should be without pricing everything up. If the value isn't there, then it's not a bet. This will mean missing some winners, but it'll avoid at least as many losers and will be a good thing in the long run.
New on Betting.Betfair – Betslip
You can now bet without leaving Betting.Betfair with our brand new on-site betslip for Exchange markets. You'll see the Exchange back and lay prices at the end of articles - simply login and place your bets as you would do on the main Exchange site.
Read past articles