Aintree's Thursday Lays: Take on Buveur D'air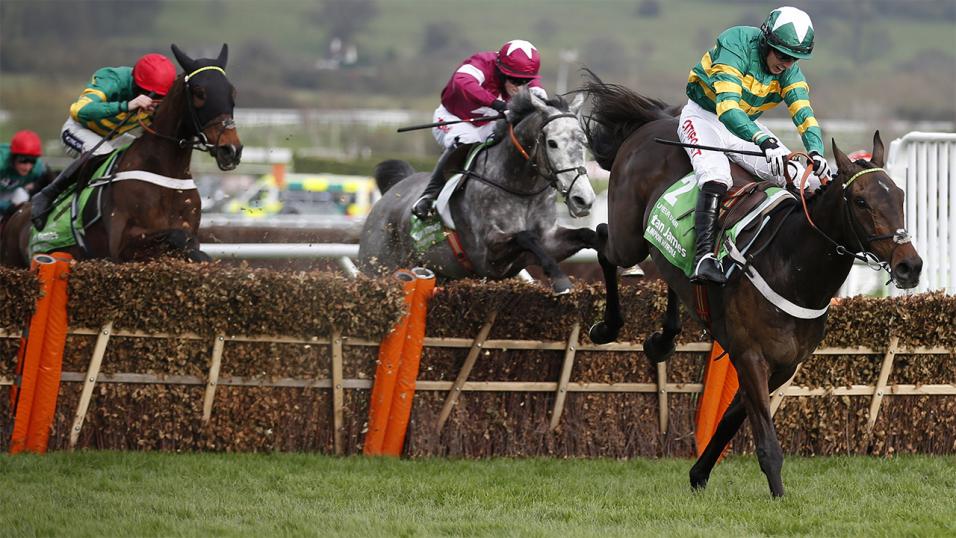 Buveur got some air at this Cheltenham fence, but drank dirt at another
With the coffers full from Cheltenham, Jack Houghton identifies three to take on the opening day of the Aintree Festival...
"It's hard to resist taking on a horse at odds-on who took such a clattering tumble only three weeks ago..."
With seven out of 11 successful lays at the Cheltenham Festival three weeks ago returning a bumper profit, a few of you are hopefully flush with funds to continue to attack some dodgy short-price sorts at Aintree.
Part of me would like to get right to it in the opener, where La Bague Au Roi is unlikely to have things easy, but the odds are probably about right on the form of his Leopardstown run, so perhaps it's right to be conservative. If you're new to laying, then check out our guide, but if you're all set, it's fitting to start with the Betfair Bowl...
Take on two in the Betfair bowl
Joint market leaders, Kemboy ([3.60]) and Clan Des Obeaux ([3.60]), both have a little bit to find against Bristol De Mai on my speed and handicap ratings, and on some form I can have Balko Des Flos and Road To Respect winning this too. It seems as if Kemboy's odds are as much based on what people thought he might achieve at Cheltenham, rather than what he did achieve (he fell at the first), and Clan Des Obeaux hasn't been particularly impressive at Aintree in the past.
Laying both of the joint-favourites for an equal stake at the advised prices represents combined odds of [1.80]: a value bet in a race where both are unconvincing propositions, but where it's hard to settle on which of their opponents is the best alternative.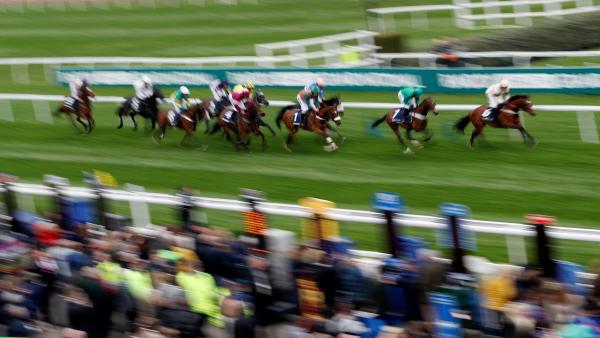 Buveur D'Air on recovery job in Aintree Hurdle
It's with a sense of nervousness that I put up Buveur D'Air as a lay at [1.88]. After all, I have a fairly simple rule about laying: I won't take one on unless others have returned higher-rated performances, whether on the clock or in terms of handicap rating, and preferably both. And yet, here I go opposing Buveur D'Air despite him topping my speed ratings and being within a pound or two of topping the handicap ratings.
I've got two reasons for this out-of-character behaviour. First, Buveur D'Air returns inconsistent form. If we could guarantee a run to the level of his 2017 Champion Hurdle win, then there would be little point in looking elsewhere in this race, but that performance is an outlier on the clock, and whilst his opponents here have never reached those heights, they've got close on many occasions. Both Faugheen and Verdana Blue, for example, are more than capable of a winning a championship level race.
Second, that was a heavy fall at the Cheltenham Festival. Now, generally I don't pay too much attention to things I can't reliably measure, so things like the injurious nature or otherwise of falls are ignored, but watching the Champion Hurdle again it's hard to resist taking on a horse at odds-on who took such a clattering tumble only three weeks ago.
Recommended bets
Lay Kemboy at [3.60] and Clan Des Obeaux at [3.60] in Aintree Bowl
Lay Buveur D'Air at [1.88] in Aintree Hurdle