Weekend Weather: Sandown abandons valuable Tolworth card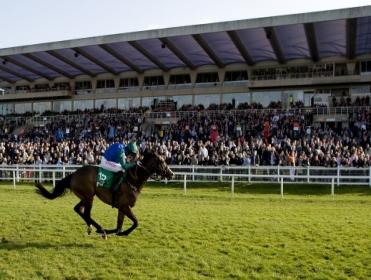 Racing at Sandown on Saturday has been abandoned
Saturday's fixture at Sandown has been abandoned following an inspection on Friday afternoon due to waterlogging...
"The rain this afternoon has left with at least two places where it is definitely unraceable at the moment..."
Sandown, which was set to stage the Grade 1 Tolworth Hurdle, was hit by further heavy rain during the afternoon, prompting clerk of the course Andrew Cooper to bring forward a planned Saturday morning check. Parts of both the chase course and the hurdles track were found to be waterlogged.
Cooper told Racing UK: "The rain this afternoon has left with at least two places where it is definitely unraceable at the moment, and we've no option of where we could in terms of rails and bypassing those particular areas.
"We're faced with a forecast saying we could get more showers later in the day, plus other pieces of rain tomorrow morning. We'd got to the stage where we would be delaying the inevitable."
Wincanton's card is subject to a 7am precautionary inspection on Saturday morning. 
Clerk of the course Barry Johnson said: "We've had 13mm of overnight rain, but the track has taken that brilliantly. There's a bit of standing water on the chase track, but there's a few more showers forecast today and through tonight."
Jumps racing on Saturday is also scheduled to take place at Newcastle, where there is better news as there are "no problems envisaged" if the forecast is correct. The going at Gosforth Park is described as heavy, soft in places.
Saturday's meeting at Cork could also beat the weather even though ten millimetres of overnight rain has left the ground heavy. There is more rain forecast, but officials at the Mallow venue believe there are reasons for optimism.
A Cork spokesperson said: "We missed out on the very heavy rain in Cork city and we are totally raceable today. We were in a bad state earlier in the week, but the drainage on the course has worked very well.
There is a good-quality all-weather card set to take place at Lingfield on Saturday, and four races from that venue will now be televised on Channel 4 following the abandonment of Sandown.
Plumpton's meeting on Sunday, due to feature the At The Races Sussex National, must pass an 11am inspection on Saturday morning. The going is heavy, waterlogged in places, and more rain has been forecast.
Clerk of the course Mark Cornford said: "I've been optimistic throughout the week, but the rain is slowly defeating us a little, shall we say. The forecasts we've had for the week have been pretty near the mark.
"Overnight there was 13mm of rainfall, but it looks like today is going to be blustery with the odd shower. The forecast is, though, not so great overnight - we could get 12 to 14mm (of rain). We are up against it, no doubt about it."
Discover the latest articles
Read past articles