Cheltenham Festival: How important is previous Festival form?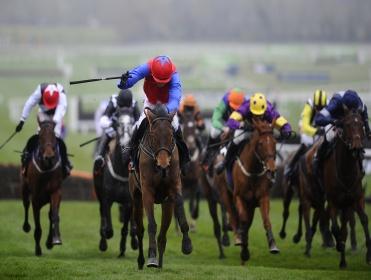 Is previous Festival form an advantage at Cheltenham?
Simon Rowlands investigates whether there is a profit to be made in backing horses with form at the previous Festival...
Backing horses to do what they have done before makes some sense given the special demands of the Cheltenham Festival. Or, at least, that is what history suggests in this instance...
Among the many fascinating conundrums involved with betting is whether it is better to back a horse to do what it has done before or to take a chance with its doing something different. Overall, I would favour the latter approach, providing it is an informed one, not least because the rest of the horseracing world seems unduly fixated with the former. But it "depends".
There certainly are exceptions, and next week's Cheltenham Festival possibly provides one. The received wisdom is that horses which ran well at a Cheltenham Festival return to do well at the next one. Let us consider the facts.
I looked at how this played out over the last four Cheltenham Festivals, which provided 620 horses which were returning from the previous year and 1292 that were not.

More horses won at Cheltenham Festivals in this period when not returning than when backing up from the previous year (55 wins compared to 52). But, crucially, the figures look very different when compared to opportunity - there were more than twice as many of the former than of the latter - and what could be expected by chance.
The latter figure - shown as "Random" in the table - is the number of wins which could be expected given the field sizes involved. By this measure, horses returning have overperformed, gaining 52 wins where 39.5 could be expected by chance, which leads to an Impact Value of 1.32 (they won 32% more races than could be expected by chance).
Contrary to what you might read elsewhere, it is better to establish an effect and then to consider whether that effect is sufficiently allowed for by the market than to conflate those two steps and to judge such things by profitability alone. An effect should be a relatively static phenomenon, whereas the ability of the market to allow for that effect cannot be assumed to be.
Nonetheless, it is encouraging, for those looking to back returning horses, that they showed a level-stakes profit of 31.49 to each point at Betfair Starting Price; non-returners showed a 156.39 loss.
Further, it is possible to drill down into those figures for returning horses to find some even more interesting numbers, though sample sizes start to get small.
The 78 horses returning having won at the previous Festival were successful in 20 races, more than three times what could be expected by chance, and they also accounted for the vast majority of the profit at BSP for all returning horses.
Returning placed (second and third at previous Festival) horses outperformed chance and managed to show a small profit at BSP to level stakes, while even returning fallers (and slipped ups, unseated etc) fared quite well, from an admittedly small representation.
Only returning "unplaced" horses (out of first three, including pulled-ups, but not including fallers etc as above) underperformed, though, even then, the level-stake loss at BSP was small.
There were 27 Festival winners in 2013, of which 21 appear to be possible returners. That is plenty to go at - too much it might be argued given that some races will include more than one qualifier - but the figures suggest a respect for past winning Festival form should be incorporated into betting strategy, even if it does not dictate that strategy altogether.
Backing horses to do what they have done before makes some sense given the special demands of the Cheltenham Festival. Or, at least, that is what history suggests in this instance.
Discover the latest articles
Read past articles