Jamie Lynch's Cheltenham Day 1 Preview: My diagnosis or yours?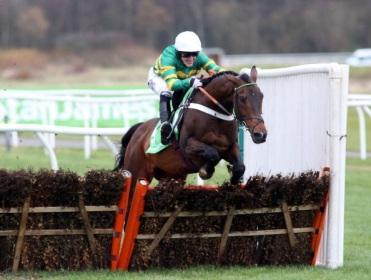 My Tent or Yours has a better chance than his price implies
Jamie looks towards day one of the Festival, stating his case for a would-be Champion Hurdler...
An anagram of My Tent Or Yours encapsulates the contention and provides the perfect battlecry for his supporters up the Cheltenham hill: TRY, YOU MONSTER...  

'Although acknowledging that slang is likely to continue to be used, it should be kept to a minimum. With so much of the language being derogatory, it should be avoided and only those terms used that are properly defined and unambiguous in nature.'
Slang is epidemic, but an epidemic shouldn't be slang, according to the above code of conduct which comes from a rather surprising source, the British Medical Journal; surprising because of the assumption that doctors, and in fact the whole medical profession, are too busy taking themselves and our health too seriously to ever deal in the frolicsome language of slang. Apparently not.
It turns out that those indecipherable notes at the bottom of our sickbeds are replete with slang, and, fair play to the doctors, much of it is at our expense. These abbreviations, designed to spell out some unsayable truths, range from the subtle CBT (Chronic Biscuit Toxicity: a fat patient) to the cutting NFN (Normal For Norfolk) and the tip-off GLM (Good Looking Mum), and beware especially if you spot GOK scribbled on your medical sheet, standing for God Only Knows, suggesting you could be on the road to GPO (Good for Parts Only).
But the best diagnosis, and one that made some headlines, is PRATFO - Patient Reassured And Told to F*** Off. In a case that went to litigation, one quick-thinking doctor was asked in court what the acronym meant, to which he replied 'take fluids orally'.
We, as fans and students of racing, make diagnoses about horses all the time, often with our own accompanying pointed abbreviations. There are some sections within Timeform where 'BF' stands not for beaten favourite but for bridle filth. As is the danger with doctors, making a misdiagnosis in racing can lead to the wrong treatment, which brings us to My Tent Or Yours, who has been the subject of some unfair treatment because of a single-symptom diagnosis made on one day last year when he had a fever, a Champagne Fever.
The only time My Tent Or Yours has been beaten on his last seven starts was when he failed to by half a length to peg back Champagne Fever in the Supreme at the 2013 Festival. His response to pressure in coming second, after hailed as the second coming, primarily by Timeform, resulted in some onlookers presenting him with a BF-engraved chain which, still now, hangs heavy around his neck. But to make a long-term diagnosis from that one race is to underestimate two considerable factors. Firstly is Champagne Fever and, moreover, the ride on Champagne Fever.
Sectional times suggest it was what it looked: virtually perfect. In his raceday blog, Timeform's Simon Rowlands, a man for whom the stopwatch is mightier than the sword, said: 'By Timeform's reckoning, Rock On Ruby (in the Champion Hurdle) got to halfway about 2 seconds quicker than Champagne Fever in the opener and was still about 1.5 seconds ahead at the second-last. Thereafter, the runners in the Champion - even the winner - slowed markedly as their earlier exertions told. Hurricane Fly's finishing speed from three out was 91.3%, when around 98% would be par. Champagne Fever himself had posted a finishing speed of 98.5%, setting a good gallop in the Supreme but keeping more in reserve for the climb to the line.' Put into that perspective, of a perfect front-running ride, not to mention a top-class horse on which to pull it off, and last year's Supreme suddenly becomes a little more about Champagne Fever and a little less about My Tent Or Yours. The phenomenon is known as underlying misdiagnosis, in that the pronounced problem is actually a mere symptom of the real, underlying condition, which in My Tent Or Yours' case was the brilliant jockeyship on a generous rival horse.
The second opinion is this: My Tent Or Yours might have got better. Despite what the Daily Mail would have you believe about the NHS, getting better is a legitimate and achievable course of action, and if My Tent Or Yours did indeed have a flaw in his make-up, it could well be remedied.
His Timeform rating has improved since last season, from 167 to 172, but also beyond the ethereal world of ratings, or rating schmatings as some might say, there's a piece of hard evidence suggesting a difference in My Tent Or Yours. The knockers, with justification, argue that the Supreme wasn't an isolated incident in the case against My Tent Or Yours, citing the 2012 Graded bumper at Aintree in which he was outbattled by The New One. Fast forward 20 months, to the Christmas Hurdle, and the collapsible tent had become the big top as he overpowered The New One in the single best hurdling performance this season, on Timeform figures.
The received wisdom, reflected in the Champion Hurdle betting, is that The New One was undone at Kempton by the tactical race on a sharp track, coupled with a final-flight blunder, but is that too an underlying misdiagnosis, ignoring the primary causal effect: that My Tent Or Yours is the better horse? I think so.
There is a complication, however, because unlike the phobias of ordering food or sharing a two-person seat with someone on a bus or train, the Champion Hurdle isn't only a very British problem. And it brings us to another common misdiagnosis. By tipping something else, I'm not saying that I hate Hurricane Fly, or that I don't think he's a brilliant hurdler, or even that he can't win it again; it's just that his price of 3/1 underestimates his task.
The issue with Hurricane Fly is this: in winning two Champion Hurdles, beating Peddlers Cross and Oscar Whisky in 2011 and Rock On Ruby and Countrywide Flyer in 2013, none of the competition ran to 170+ on the Timeform scale, but next Tuesday there are liable to be two such high-achievers against him if My Tent Or Yours and The New One bring their A-game, and quite possibly three if Our Conor (currently 169) steps up as anticipated.
First came paralysis by analysis, now there's misdiagnosis neurosis: obsessing over the wrong issue. The latter is probably symptomatic of the former, but what if his defeat in the Supreme isn't the key point about My Tent Or Yours? What if the Willie Mullins-trained top-notcher around whom the Champion Hurdle revolves isn't Hurricane Fly but is in actual fact Champagne Fever, because, but for him, we might already have diagnosed My Tent Or Yours as a superstar hurdler, giving him the 'all clear' after the Christmas Hurdle.
A misdiagnosis can result in a miscalculation of the percentage probability of pulling through, as looks to have happened with My Tent Or Yours, whose Champion Hurdle odds of 9/2 translate as only an 18% chance of success when surely, given his development and form, including beating The New One at Kempton, it should be higher than that. He has more than enough ability to win the Champion Hurdle, the rest is up to him. An anagram of My Tent Or Yours encapsulates the contention and provides the perfect battlecry for his supporters up the Cheltenham hill: TRY, YOU MONSTER.  
  
CHELTENHAM A-Z (PART 1)
Nothing sets up a festival (or provides a framework for arbitrary thoughts) quite like an A-Z, so over these four previews, one for each day, there'll be a comprehensive index encompassing the good, the bad and the ugly of Cheltenham. Here then is the first quarter, A-F:
A is for Aftertiming. The biggest stage is how Cheltenham is billed, and that goes not just for horses, trainers and jockeys, but also the aftertimers. Forget fixture congestion, prize money and even steroids, the greatest scourge of racing is the aftertimer; the egotistical 'boom' merchants who seek to be stroked after the event.
I think it was Tennyson who wrote:
Man can murder, man can steal, thou soul befits such crimes. 
But one man that can ne'er heal is he who aftertimes.
Cheltenham is a religion for the aftertimer and Twitter is their church. To that end, I've set up a Twitter account, ChezaFezaAftertimer (@FezAftertimer), with the sole intention of exposing and embarrassing these charlatans once and for all. But the net is spread so wide, especially at Cheltenham time, that I need your assistance to 'out' them all. Therefore, get following @FezAftertimer and help me to help racing and help the world by eradicating this dark art. What I want out of each and every one of you is a hard-target Twitter search of every gas station, residence, warehouse, farmhouse, henhouse, outhouse and doghouse. Your fugitive's name is FezAftertimer. Go get him.
B is for Brave, Wicklow Brave. There are two types of Supreme horse: the Flat racer-turned-jumper, such as Irving, and the National Hunt-bred, a la Vautour. But there is in fact a third, a hybrid, one with a Flat pedigree and a jumping graduation. It worked for Juddmonte-bred Cinders And Ashes, and I think it can work for Wicklow Brave, the pair very similar in profile, though Wicklow Brave brings a higher Timeform rating to Cheltenham, 149p versus 140p.
In fact, Wicklow Brave has equivalent form to both Irving and Vautour, only he's not so sexy, but stony has tended to beat sexy in the demanding Supreme, looking no further than last year's renewal. Cinders And Ashes had the hard edge put on him though five runs in bumpers, as has Wicklow Brave, and on the latest of his two hurdling wins, in a listed novice at Punchestown, he absolutely motored past similar-standard opposition to what either Irving or Vautour has faced, when a last-flight mistake that would have stopped most horses barely seemed to register with him, the sign of a top-class horse. Second string he may be, and sexy he may not, but Wicklow Brave looks the right play to me in the Supreme.
C is for Champagne Fever, a vulnerable favourite in the Arkle. Champagne Fever has already had his lyricals waxed in this article, in reference to the 2013 Supreme, but that was then and this is now, and, compared to the previous two years, his road to the Festival has been bumpy, as well as short, only two stops along the way and not seen on the track since December, when he went home with his tail (and a bit of the second-last fence) between his legs.
As for what to take him on with, the better judges than me here at Timeform are collectively coming around to Grandouet, based on the knowledge that he's a top-level hurdler, the suspicion that the Henry VIII Novices' Chase at Sandown was hot, and the hope that the ground continues to dry out. Like Champagne Fever, Grandouet has been absent since an underwhelming effort over Christmas, but the pair are evenly matched on raw ability and chasing experience, yet one is four times the price of the other.      
D is for drunk and disorderly. 'It's a day out for the nutters. People are drunk and jumping all over you - it does my head in. It's not racing anymore.' Harry Redknapp, man of the people.
E is for Easy Street, where Quevega lives.
F is for false-favourite Foxrock. His position at the head of the National Hunt Chase market is understandable through his profile, but less so through a microscope. The last two chase wins to his name are Grade 2s in name only, beating non-staying Sizing Gold on the first occasion and an inferior rabble on the second, added to which he hasn't convinced with his jumping.
There are several up-and-comers behind him in the betting but ahead of him on form, including the British Sh-A-Sh, Shotgun Paddy and Shutthefrontdoor, the former made stout and the latter laid out. In the Prestbury Cup, this is one for the Brits.
Discover the latest articles
Read past articles