Cheltenham Antepost Betting: A look at all the 'good things' for this year's Festival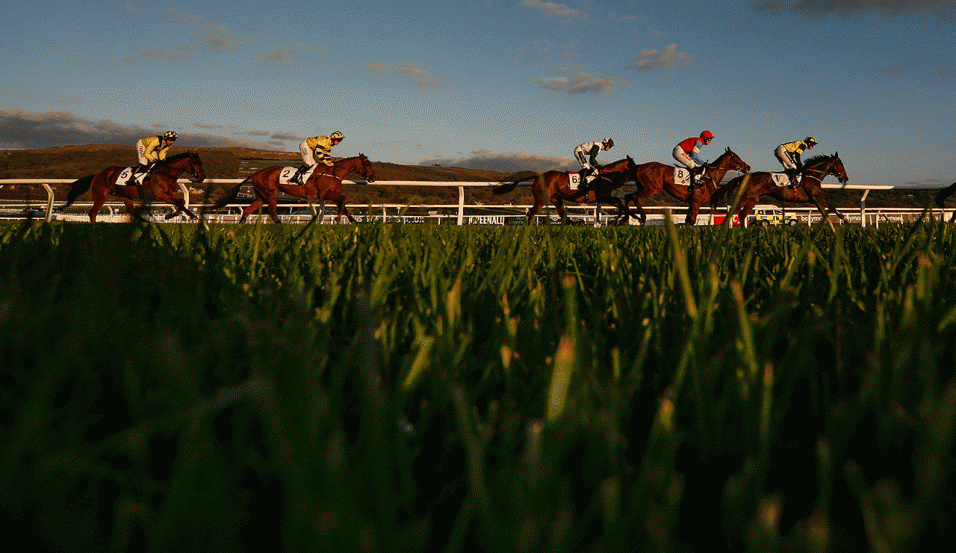 There's only a month to go until the Cheltenham Festival
With Cheltenham fast approaching, we asked Will Hoffman to take a look at the 'good things' in the betting for the key races, and advise a back, lay, or stay away, for each...
"I've rarely been as impressed by a juvenile hurdler as I was by Sir Erec at the Dublin Racing Festival."
Very little not to like about this one
Le Richebourg - Arkle Chase
This guy has definitely been one of the surprise packages of the season. An ordinary sort of novice hurdler subsequently beaten off a mark of 140 in the Galway Hurdle, I doubt many firms were even quoting him for the Arkle at that stage.
He's since gone four from give over fences, his sole defeat coming at the hands of Delta Work in a Grade-1. Dropped down to the minimum since then, his form has improved steadily culminating in a comfortable win in the Irish Arkle at the Dublin Racing Festival.
Unlike others, I didn't think his jumping was foot perfect on that occasion - I actually thought it took him a while to find a rhythm - but he's a very safe jumper, in the main, and the fact he was able to post that kind of success in spite of not finding that ideal rhythm is testament to his abilities. He thrives off a strongly run contest, his clock performances are clear of any of his markets rivals and the Arkle is a certain target. There's very little not to like.
With a sexier profile as a top novice hurdler, he's the type of horse who'd be trading at 6/4 right now, and I think it's that raw-ability question in many people's mind which is allowing him to be priced as generously as 10/3. I have no fears on that account, particularly with big question marks over the other runners.
Kalashnikov strikes me as a horse who will be better over further having looked absolutely paceless around Kempton at Christmas. Lalor I've never been taken by. His impressive novice chase debut was of questionable value, on the clock at least, and I didn't see any discernible reason for his flop at Sandown (the ground was slow on both these starts). Cilaos Emery I was taken by, on chase debut, and he looks an out-and-out two-miler. That being said, that was only a novices chase and he hasn't been missed by the market who have him at the correct price.
VERDICT: Back
A bit jaded
Apple's Jade - Champion Hurdle
She's been talked of by many as the good thing of the week, particularly those of an Irish persuasion, following her win at the Dublin Racing Festival and is currently vying for favouritism with the McManus owned Buveur D'Air.
First, that performance at Leopardstown. She made all, setting good fractions, jumped slightly right and ultimately put 16-lengths between herself and the field. She was visually spectacular and very good on the clock too. To those of us, myself included, who have advocated a Champion Hurdle campaign for her, it was vindication. Plans for the Mares Hurdle were scrapped, and she's now firmly on course for Tuesday's blue riband event.
As a big fan of this mare, I was more than happy to advocate taking the double-figures (she was matched at as big as [100.0]) prior to this win but, at 2/1 joint-favourite now, we have to start to pick holes.
For one thing, she's not going to get the race her own way the way she has in her last two starts. She doesn't need to lead, of course, but her weakness over two-miles is going to be her tactical speed and the net result is she'll want to ensure this is a strong test at the trip. Now there are ways and means of doing this; she could attempt to make-all again but Gigginstown are aware that she's not going to be allowed to do that on her terms. Global Citizen is a front-runner, and you can guarantee that JP McManus will run a pace spoiler ala Charli Parcs in last year's edition.
It could be she sits handy, with Gigginstown using one of their own minions to set a strong gallop. What is certain, however, is that she's going to have be in front a fair way out, ensuring the gallop is a searching one.
That means several things. First, it means the target is going to be firmly on her back for the others to aim at. Second, and crucially, it's going to mean a very easy trip for her rivals. Barry Geraghty can sit pretty, probably in midfield, knowing that the pace will be strong and that Buveur D'Air will be left alone to pop his hurdles before being brought with a single effort. If she wins, she's going to have do it the hard way.
There are other concerns too. She flopped at Cheltenham last year, apparently a result of her coming into season. Elliott has taken steps to mitigate that, this season, but it's a lingering worry.
Her tendency to jump right hasn't been detrimental to her success, thus far, but is far from ideal. I think she's the best horse in this field, ability-wise, particularly when you factor in that 7lb allowance, but I just think there's a lot for her to overcome here and that she's too short now with that in mind.
VERDICT: Lay
Banker of the week
Champ - Ballymore Novices Hurdle
Named after AP McCoy, Champ has lived up to his name this season. An impressive winner on seasonal reappearance in a handicap off 139, he pulled his way into the lead and stayed there. It was visually a spectacular performance, and one which I'm sure dismayed in-running players who would have inevitably been out to get him giving the energy he looked to be wasting. He followed that up in the Grade 1 Challow Novices Hurdle.
A steadily run contest, Geraghty was at pains to get him to settle in-rear. He was a touch outpaced, and looked vulnerable to the stronger travelling Getaway Trump, but found plenty for pressure and was lengthening at the line. The clock performance was good given the steady pace, he beat some well-regarded horses (Getaway Trump is favourite for the Betfair Hurdle) and looked to do so in-spite of the steady pace, rather than because of it.
The inevitably stronger pace will suit even better, both in putting more emphasis on stamina and in helping him settle, and he looks the clear form pick. This is the only race he's entered in at the festival and many of his rivals have the potential to be reroute up or down in distance. I think, along with another JP horse who we'll discuss later, Champ looks the banker of the week at this stage.
Verdict: Back
Altior a class act - but nothing to excite at the price
Altior - Champion Chase
I won't waste too many words on this one as Altior looks the correct price here. He's the best horse in training and always seems to deliver, even when the chips are down, I've long suspected he'd be even better over further, as he lacks tactical pace, but he's not going to be a Gold Cup at this stage, so you can understand Henderson remaining in the two-mile division.
Many of those named in the betting will be looking to avoid him - and understandably so - but at the same time you can't see him going off too much shorter than his current price.
Min, who's a more natural two-miler, is the only conceivable danger but you suspect Altior is just a more genuine, and superior, animal and that he'll outstay him again.
Verdict: Leave alone
Paisley may be a better price on the day
Paisley Park - Stayers Hurdle
As a Prince fan, this horse has always caught my eye, but I don't think anyone ever expected him to the reach the level he has. A fairly moderate, and slightly ungenuine, novice hurdler last year, he's matured significantly and added a Grade 1, and a Grade 2, win, to his tally this season. His latest win was superb on the clock, a well-run race aiding that, and is a long way clear of what anything else has achieved this year.
To me, it was reminiscent of Big Bucks: he travelled and jumped well, hit a flat spot, before taking off under pressure and powering clear. That was a well-run race, so the fact he hit a flat spot is a worry regarding his tactical speed, but in terms of ability (and staying power) he's a long way clear of anything else in the betting.
With that in mind, the 2/1 is surely worth taking? My instinct is, no.
For one thing, his profile (a short-priced favourite from a smaller yard with "unsexy" connections) means he'll be the type the bookies are looking to take on on the day.
I can see him being a 5/2 shot on the morning of, perhaps even bigger. The other is pace problem. Last year saw a very similarly profiled horse, Sam Spinner, undone by a steady pace and you can see a similar set of circumstances arising this year. There are no obvious pace angles, other than Faugheen, and I wouldn't like to be a Paisley backer if there was no gallop on given his lack of tactical pace. If 5/2 is available on the day then I'll roll the big dice and back him, but I couldn't entertain 2/1 as things stand.
Verdict: Leave alone
Sir Erec a certainty
Sir Erec - Triumph Hurdle
I've rarely been as impressed by a juvenile hurdler as I was by Sir Erec at the Dublin Racing Festival.
I'd watched his debut run over hurdles, and my verdict was "meh", but he was a different proposition here. He jumped well, set soft fractions and showed a blistering turn of foot to come clear of a decent field; he posted much the fastest closing sectionals of the entire weekend (aided by the steady pace, of course).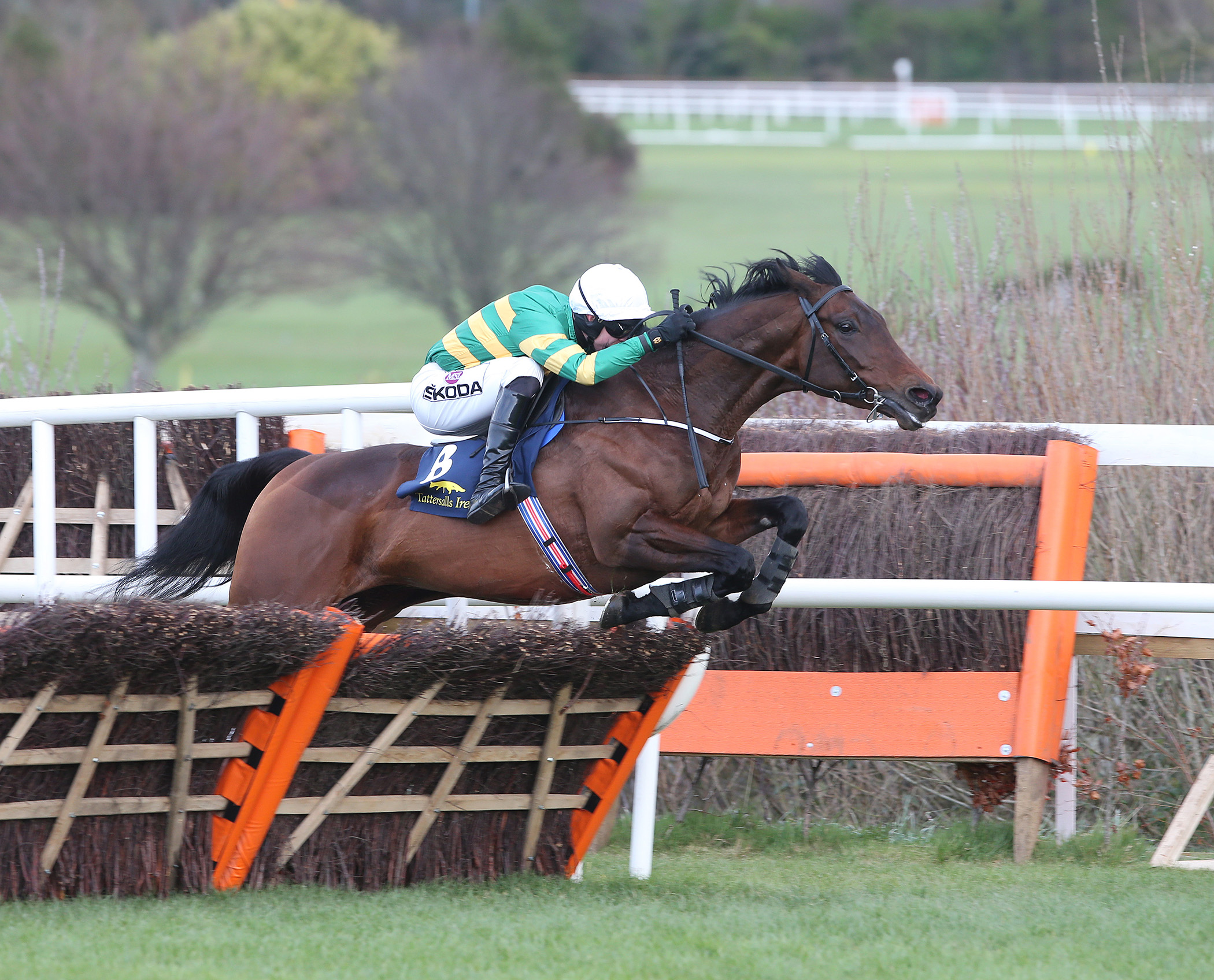 In normal circumstances I'd be looking to take on a horse who won from the front setting steady fractions but, given his flat profile, we know that he's all but certain to be even better in a strongly run race. His main market rival has been bought his been snapped up by McManus, and now looks likely to run in the Supreme Novices and nothing else has run to anything close to that level.
In short, he looks a certainty to me, and although backers will probably have the spectre of Apple's Shakhira lingering over them, I'd suggest he'll end up going off a shade of odds-on.
He's the most exciting juvenile hurdle recruit since Our Conor and I hope he'll win in similar fashion to that horse.
Verdict: Back
Not the price for Percy
Presenting Percy - Gold Cup
I can claim to be on the right side of history here, having tipped Presenting Percy up at 6/1 on a column here a year ago, but we can leave him alone at 3/1, now.
He won an ordinary Galmoy Hurdle in workmanlike fashion which proved little other than his wellbeing. His position, and price, is largely a result of others disappointing and I'd want closer to that 6/1 to be getting involved at this stage. There's no doubt Pat Kelly's an excellent trainer, and that Presenting Percy is a top class prospect, but when you have last year's Gold Cup winner (Native River), who's run well in two top class chases, at a point-and-a-half bigger you realise that the 3/1 is the correct price at best. Not for me.
Verdict: Leave alone