York Dash: Head Space to knock York rivals for six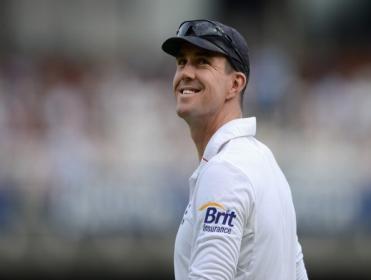 Kevin Pietersen's equine equivalent can triumph at York.
Summer finally appears to be upon us and, with that in mind, Timeform's Matt Gardner attempts to combine the world of cricket with Saturday's feature handicap at York...
Risky Head Space may be, but a likely strong-pace could tee things up ideally for Head Space to knock this race for a six...
A quick look through the early fixtures and results from this year's Country Cricket games is a sea of hopelessness, with 'No Result' and the dreaded 'Duckworth/Lewis' littering the scoreboards on account of the cloud which has seemingly darkened the UK for much of 2012. Mercifully, the weather gods look to have taken pity on cricket fans, allowing the recent opening test between England and South Africa to go ahead uninterrupted, although the England players and management may now wish that a flood had struck.
Despondency and misery have spread like wild-fire through the media on the back of England's heavy defeat but, with the Test squad coming in handy for analysing this year's York Dash field, there really is no reason to despair.
Andrew Strauss aka. Tax Free
A solid and dependable performer, Strauss has led the England side through one of its most successful periods in history in nailing down the number one ranking in Test Cricket. There is no questioning his outstanding captaincy skills, as there is no doubt surrounding trainer Dandy Nicholls' handling of sprinters, but can he still cut it in the heat of the battle? It would appear that the 10-year-old Tax Free cannot, as evidenced by a string of consistent efforts this year all below the level he was once capable of. At his best Tax Free would boss the field from the front, a winner of a Group 2 in his prime after all, but it would seem that his powers are on the wane.

Alastair Cook aka. Klynch
Cook is in the form of his life at present, fast on the way to becoming England's leading scorer of centuries. His most recent ton, in the first innings of last weeks' Test, was his 20th, putting him just three behind current record holders Geoff Boycott, Wally Hammond and Colin Cowdrey. Leading the line on Timeform weight-adjusted figures for Saturday's contest is Klynch, who can also be described as being in optimal form. The six-year-old has won three of his last four starts, taking his haul of victories to precisely half of Cook's centuries, and his most recent appearance, when hampered leaving the stalls, left the impression that he would continue in the same vein.
Jonathan Trott aka. Kaldoun Kingdom
The grinder, England's Mr Tough, Trott has developed a style of play some describe as slow and dull, others would use the terms solid and dependable. Kaldoun Kingdom, when runner-up over C&D last October, ground his way past the long-time leader and was collared only by the thriving Sirius Prospect. His attitude and willingness ought to stand him in good stead, but he does not appeal as an outstanding winning prospect.
Kevin Pietersen aka. Head Space
The swashbuckling Pietersen has long courted controversy in cricketing circles, producing performances out of the top-drawer all the while. "KP" recently retired from ODI's and the 20/20 scene, preferring to concentrate on the longer format, whereas the Ruth Carr-trained Head Space seems convinced that he is anything but a sprinter, determined to prove his Cheltenham credentials on two of his last three starts as he hurdled the winning line. Risky he may be, but a likely strong pace could tee things up ideally for Head Space to knock this race for a six.
Ian Bell aka. Grissom
Was once somewhat in-and-out of the National side, combining promising sojourns at the crease with somewhat cringeworthy displays. However, he has recently cemented his position in the team in a similar way to how Grissom sealed his place in this field with success last time out in the Scottish Stewards Cup. He looks sure to give another good account although a word of warning is that he can sometimes find little for pressure, akin to England's number five.
Ravi Bopara aka. Gramercy
Gramercy is currently attributed with a "?" rather than a Timeform rating, something which accurately sums up both his current form and Bopara's standing in the Test side. They have drastic questions to answer following lacklustre recent performances, and are difficult to place any faith in.
Matt Prior aka. Van Ellis
Campaigned at a longer distance in the majority of his starts, Van Ellis will be having his first run at six furlongs since his racecourse debut on Saturday. Prior is England's number one glove-man in the Test arena but, despite impressive performances in his Counties' 20/20 games, does not get selected for the England side in that sphere. Can they both prove a point to their trainer/selectors, and establish themselves in the more quick-fire area of their sports?
Tim Bresnan aka. Powerful Presence
The 6ft Yorkshire man is certainly a powerful presence on the field, his versatility and determination enabling him to taste plenty of success since nailing down a place in the National side. Powerful Presence, the horse, has often responded well to pressure, narrowly missing out on a four-timer at Newcastle last month. It may be the case that he is more effective at seven furlongs, and it is difficult to imagine him getting into contention at a track where speed is at a premium.

Stuart Broad aka. Chunky Diamond
It's a shame that this horse could not be used for Bresnan, as the name would fit perfectly, but Chunky Diamond's early performances, where he was prone to racing freely, are more in keeping with the aggressive nature of Broad's bowling. The three-year-old has disappointed on his two starts this year, as did Broad in the South Africa Test, but he is certainly worth another chance given the promise of his career as a whole.

Graeme Swann aka. Colonel Mak
The crafty trickster, Swann has spun his way into the England side with an abundance of devastatingly accurate bowling over recent seasons. It is fair to say that he was not at his best last week, match figures of 0-151 speak volumes, but there is every possibility he can strike in the next test. David Barron, a wily trainer of sprinters, saddles Colonel Mak in Saturday's feature who, although not at his best in recent starts, was performing better than he ever has earlier in the year and could bounce back this weekend.
James Anderson aka. Fast Shot
The jewel in the crown of England's bowling attack, Anderson looked fairly off-colour against the Proteas, taking only one wicket and showing little of the swing and consistency that saw him strike fear into batsmen's hearts. Eclipsed by the performance of rival quick Dale Steyn, Anderson has to find the reserves to go on and show the South African's what he can do at Headingley. Fast Shot was put in his place by stablemate, and rival once more, Grissom at Hamilton on his most recent start, but ran a career-best when winning at Newcastle on his previous outing. Will he be able to reverse placing with his foe and take this prize?

There we are, then, plenty of positives to take into both the York Dash and England's second Test. In pursuit of nailing down one selection for the former, the question you must ask is which of the England Test squad inspires the most excitement, has the ability to deliver knock-out blows to his opponents can change events with one hefty swing of the Willow? It's "KP" for me, and Head Space for York.
Recommendation
Back Head Space @ 13.012/1 in the York Dash
Discover the latest articles
Read past articles