Welsh Grand National Preview: Five key trends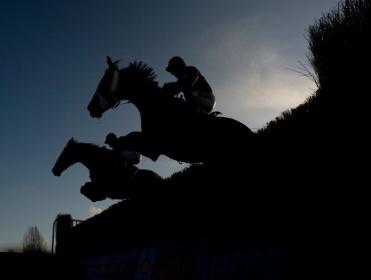 Simon Rowlands has analysed the Welsh National trends
The Welsh National is due to be run at its traditional home of Chepstow on Saturday, 27 December, and Simon Rowlands has pointed out five things that you should know about the race...

A marathon chase over about three miles and five and a half furlongs, the Welsh National is often run on testing ground to boot. Stamina will be of the essence, but what other factors should punters be on the lookout for?

1, Age shall weary them
The last 10 winners have been aged six-, seven- or eight-years-old. The last time a horse older than nine won the race was in 1993 (Riverside Boy).
This would be of little consequence if veterans had only a small representation, but 25% of the runners in the last decade have been 10 or older. They managed a second with Heros Collonges in 2005, and two thirds in 2013 (one of them in the delayed 2012 running), but the majority of such horses have run poorly. 
Horses aged 10 or older have beaten a miserly 37.5% of their rivals, when par is 50%. The best age groups in this respect are: under 7-y-o, 2 wins from 22 runners (58.1% rivals beaten); 7-y-o, 3 from 28 (56.8%); and 8-y-o, 5 from 49 (52.7%).

2, Weight shall NOT weary them
If you knew nothing more about a handicap than the respective weights carried, you should gravitate towards the higher-weighted horses. This is not, as some have suggested, because the Laws of Physics do not apply to horseracing, but because they do, and because the amount of weight used by officials to offset the ability of superior horses is insufficient. 
This effect is fractionally more evident at shorter distances than longer ones over fences overall, but higher-weighted horses in the Welsh National have performed better than the national averages, despite the last three winners all having been lightly-weighted. 
Horses carrying 10-10 or more have won three of the last 10 Welsh Nationals - which is very close to what could be expected by chance - but have beaten 52.8% of their rivals when lighter-weighted horses have managed 48.7%. 
It is a small but significant effect: the higher the weight the better, other things being equal.

3, Respect last-time winners
This is another effect that can be seen more widely, but which is more pronounced in the Welsh National. Last-time winners are in-form horses who have not always been penalised as much as they should be (see point 2), but they seldom boast as good a record as in the Welsh National. 
Five of the last 10 winners of the race had been successful on their most recent appearances, which is more than two and a half times what could be expected by chance. Even better, the 37-runner cohort accounted for 67.8% of their rivals. 
Horses that finished second to fourth on their previous starts managed 4 wins and 54.0%, while non-completers and unplaceds registered just 1 win (from 85 runners) for just 39.3%.

4, Positioning counts for plenty
The wonder of sectionals tells us that almost exactly two-thirds of chases in Britain are won by the horse in the lead at the third-last fence. But that figure is higher at Chepstow, where undulations and five fences in the home straight make it more difficult than general to make up ground from behind.
That said, a "prominent at all costs" policy is not to be recommended unless the pace justifies it, even in a big field in which avoiding trouble is a factor. 
Early pace-forcers (defined as those with Timeform Early Position Figures of 1) have a worse record in chases at three miles plus at Chepstow than nationally (56.3% RB, compared to 60.1% RB). This may be because the perception that Chepstow "is" a front-runners' track is overplayed, leading to early battles for the lead. 
Just don't leave it too late.

5, Be prepared for something special
Every recent winner of the Welsh National has run to a Timeform rating of 137 or higher. The roll call includes Aintree Grand National winners (Corbiere in 1982, Earth Summit in 1997, Bindaree in 2003 and Silver Birch in 2004) and Gold Cup winners (Burrough Hill Lad in 1983, Cool Ground in 1990, Master Oats in 1994 and Synchronised in 2010), as well as Carvill's Hill. 
The last-named ran to 182 - one of THE performances of the modern jumping era - when destroying his opposition under top weight in 1991.
We will surely not get a Carvill's Hill this year, but we may see a horse - or horses - who will play a part in some of the major chases for the remainder of the season. 
Over a hectic festive period, in which top races will be taking place in Britain and Ireland on a near-daily basis, the Welsh National is a must-see for racing fans.   

Discover the latest articles
Read past articles