St Leger Antepost Betting: Booming Broome can do the business
Be with Broome in the Leger, says Will Hoffmann
In his latest antepost column on the big flat races of the summer, Will Hoffmann previews the St Leger and takes a deep dive into Broome and stride analysis...
"I've seen sprinters win races who stride more like middle-distance types and vice-versa but, when you take the data as a collective, a clear pattern emerges."
Striding fast or slow
Broome has looked like a St Leger horse from the beginning. As I write these words, it makes the investment I made on him in the Derby look, if not stupid, at least overly generous. I thought we'd take an in-depth look at stride an him today - he's a bet at 10/1 - and make brief mention of a couple of others at the end.
Stride analysis has slipped seamlessly into my form study over the past few months and has quickly become as important a part of my arsenal as sectional analysis or video watching. There are two components to stride analysis. Stride length - which is self-explanatory, but not something we'll touch on too heavily here - and stride frequency, which we will discuss.
Stride length is closely related to ability. Sea the Stars, for example, holds one of the longest strides on record and horses like Frankel and Enable, unsurprisingly, have chunky strides. Stride frequency, however, is more concerned with suitability than ability. The basic idea is that a horse who strides quickly will be best suited by shorter or sprint trips whilst slow striders tend to be good energy conservers and are thus best over further.
Like with sectionals, there are "pars" of sort. The best sprinters tend to have a cadence of 2.5 strides/per second or faster, middle-distance horses tend to want to stride more slowly than 2.4 strides/per second and sometimes much slower. In line with all forms of analysis, there are many exceptions which prove the rule. I've seen sprinters win races who stride more like middle-distance types and vice-versa but, when you take the data as a collective, a clear pattern emerges.
As a relative novice in my use of striding data, I'm more concerned in it's practical application and thus we turn to Broome. One thing I've noticed, and this is obviously encouraging, is that the way a horse strides will often match your perception of their skill-set.
Broome has looked, from the outset, like a galloping horse who lacks tactical speed but gives generously under pressure when asked. In laymans terms, a big staying boat. That visual impression is supported by his stride cadence which, at between 2.14 and 2.24 strides/per second, is particularly slow.
Again, this doesn't suggest anything about his ability but, in line with the data on offer, it does tell us that Broome has done well to win over what would appear to be inadequate trips. His wins over 10-furlongs were often not pretty. He would hit a flat spot before his stamina kicked in late. Even in the Derby, which was the furthest he'd raced over, he didn't travel or quicken as smoothly as most of his rivals. That proved his downfall. Indeed, for all the Derby is regarded as a stamina-test, the majority of recent winners have had a stride which was 2.3 strides/per second or faster. Broome would have been an outlier had he won.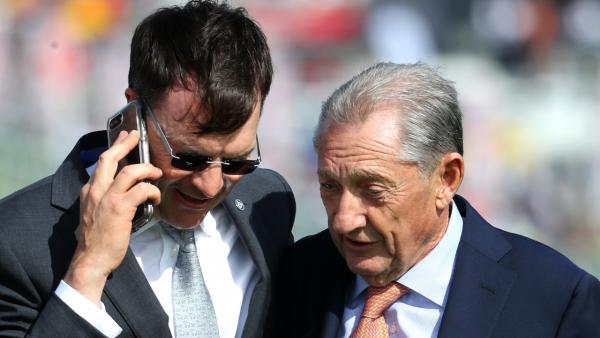 Synthesis
Form study, for me at least, is all about synthesis. You take about a dozen factors, balance them as you see fit and use them to come to a decision. Broome ticks the box for me using more traditional methodology, too. As I noted above, he's shaped visually in his races like he wants further. He's posted two excellent times on the clock. He suffered a poorer trip through the Derby than any of the three rivals who beat him. He should be at home on a more galloping track. He's versatile as to going.
Of course there's an instinctive element, too. Anthony Van Dyck, the Derby winner, also ticks most of those boxes but he's never caught my eye the way Broome has and he looks an unlikely runner at this stage, anyway.
A brief name-check of a few of the others.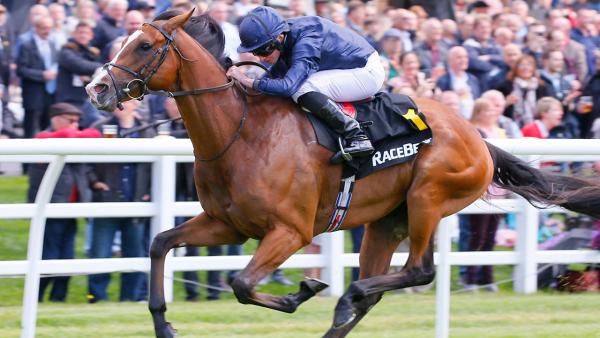 Japan has gone from strength to strength since his third in the Derby and is currently favourite and likely to line up. Interestingly, whilst his minimum stride is reasonably slow, his max is pretty fast (2.44 strides/per second). Stamina concerns there?
Logician has gone down the softly-softly route for Team Gosden but has plenty to find on raw form and is the correct price as things stand. Sovereign was a surprise Irish Derby winner, under a good front-running ride, but was twice put in his place by Broome earlier and the season. Constantinople has a questionable attitude, for all he's the most visually stunning animal, and I don't think he's ready to win a Leger at this point.
These are glib dismissals, of course, and there are positives for many of the aforementioned too.
Unfortunately, we are constrained by what's accessible for you the reader and my instinct is my best work on here is taking a deep-dive into one horse rather than spreading myself too thinly. Fingers crossed your patience will be rewarded with a 10/1 winner.
Simon Rowlands, who I would regard as my intellectual godfather racing-wise, not only inspired much of my approach to this subject but collected some of the precise cadences which have been namechecked. Read his work in the Irish Field, Timeform and At the Races.

Recommended bets